10 of the Worlds Most Endangered Sites
The world is used to endangered species in relation to wildlife. Now, we have endangered sites which are mostly historical buildings that have a lot of significance but are under threats of destruction. Most countries have set up teams to take care of such sites but some have not. It will be very saddening when such buildings are endangered because it will wash history down the drain.
What efforts have been put in place to ensure historical sites in your area are safe and secure? Whatever your answer, you can learn something from the following endangered sites across the world. Most of them are now under the care of UNESCO which has marked them as heritage sites.
Tomb of Askia, Mali
This is a very important remnant for the Songhai Empire and it's located in Mali. The local government earmarked it as a historical site in 2003 once it became clear that its life was under threat. The team tasked with managing this place comprises key stakeholders and has both a tomb and mosque within its precincts. The tomb was constructed using mud bricks and plaster meaning it has no guarantee of durability.
Birthplace of Jesus, Israel
This is a historical building in Bethlehem and has huge significance to Christians. It is the place where Jesus was born back in the 2nd century. It is located about 10 km to the south of Jerusalem and UNESCO has listed it as an endangered site. This is in the light of the fact that it's a pilgrim destination thus attracts many people every year. The three main churches that occupy this place are responsible for protecting it under provisions of the 'Status Quo of the Holy Places'.
Tombs of Buganda Kings, Uganda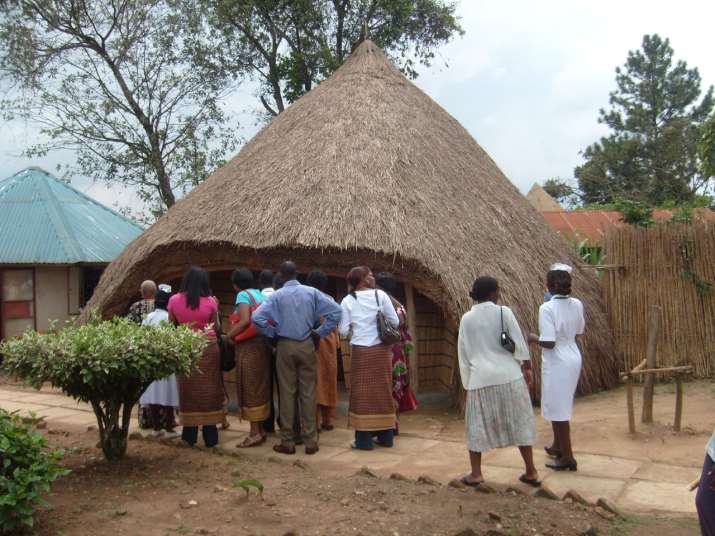 This is in Kasubi, Uganda and has remained under the danger of destruction. Locals are slowly getting pieces of the 26.8 hectares land to do farming which threatens to downgrade its spiritual value. It was constructed in 1882 but transformed into a royal burial site in 1884. The tombs have preserved revered cultural and traditional practices that have to be protected from endangerment. One of such measures has been clear demarcation of its boundaries.
Town of Zabid, Yemen
The military and domestic architectural designs of this town make it a real archaeological site in Yemen. Unfortunately, it has severally come under threat. The Muslim and Arab world value this town very highly since the 13th century. The ancient buildings in this town tell a lot about its historical value yet some people don't see the worth in that. UNESCO had to step in and safeguard this historical place that was facing near extinction. Even today, it remains under more danger than ever.
Bagrati Cathedral, Georgia
This was constructed in the 10th century by Bagrati III who was the initial king of Georgia. The Turks commenced its destruction in 1691 and it has remained under threats since then. The remains of the cathedral are found at the heart of Kutaisi and efforts have been put in place to protect it from further destruction. It is a true representation of the country's old-fashioned architecture and any move to destroy it is always unwelcome by local authorities.
Abu Mena, Egypt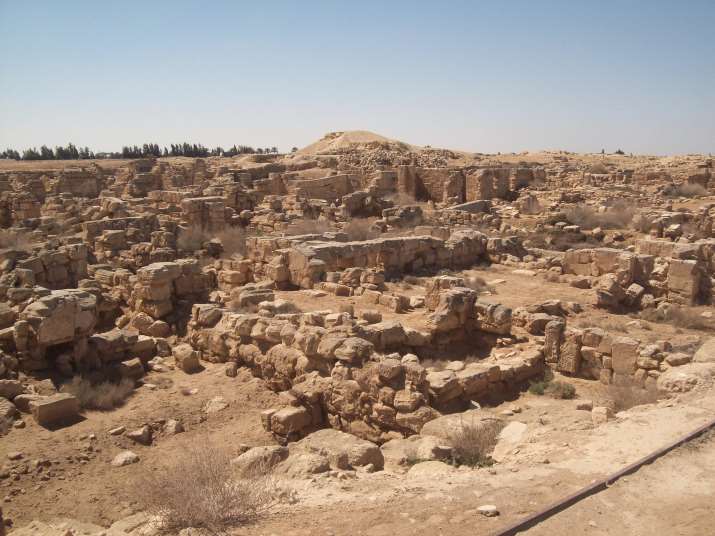 This is a holy city that has some of the oldest buildings in the world. You will find public buildings, basilicas, baptistery, churches and monasteries among the many historical buildings that are under threat. All these buildings are constructed on the tomb of Menas of Alexandria who was a martyr and died in A.D. 296. Most of these buildings were constructed between the 3rd and 5th centuries. UNESCO is one of the global bodies that are helping preserve the site and protect it from destruction.
Historic Monuments of Mtskheta, Georgia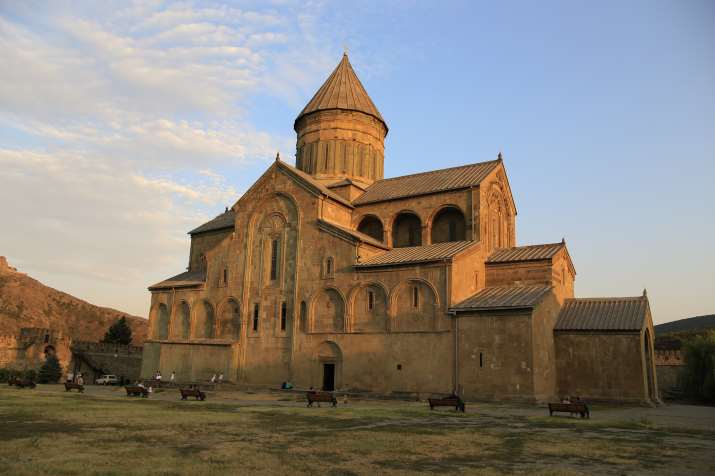 This is a perfect example of religious architecture that is under threats of destruction in Georgia. Over the years, high level reconstruction work has been done to the building mostly in the 19th century and was only geared to dilute its historical value. Even with that, its architecture has not been damaged heavily but there is need to safeguard it from further destruction. Even today, it is recognized as the country's main cultural and spiritual centre.
Coro, Venezuela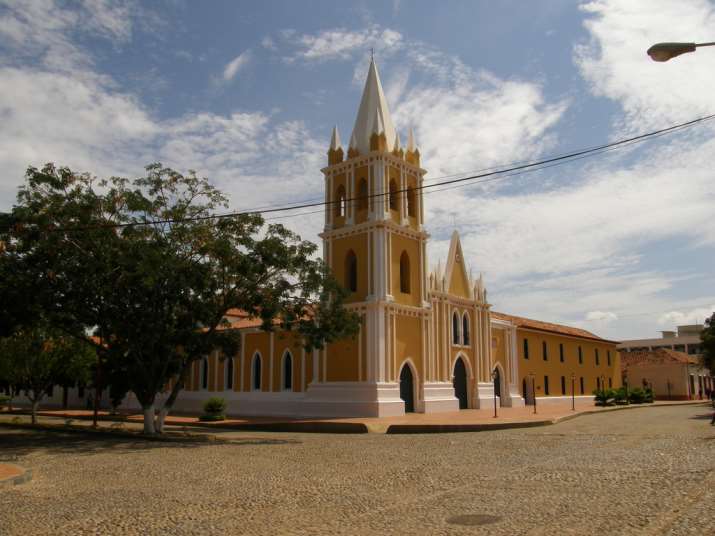 This is a historical town in Venezuela that still stands strong having been established in 1527. A total of 602 buildings sit at this town and their historic worth speaks a lot about how valuable they are. The town has gone through a series of changes since its establishment but it has survived all that. There have been limitless efforts put in place to ensure its historical value remains intact amid threats from modernity. There are also local laws that help to safeguard the town under the monuments and heritage sites category.
Ashur, Iraq
This is a very ancient city in Iraq that houses many historical buildings facing extinction threats. Its location on Tigris River means that irrigation is one of the main occupational activities by local residents. They have carved out huge chunks of land to advance their agricultural activities which poses a huge threat to its existence. Even as all that happens, local authorities have not sat down watching helplessly. With the help of UNESCO, they have been able to reclaim some of the stolen land and initiate efforts to protect the remaining one.
Minaret and Archaeological Remains of Jam, Afghanistan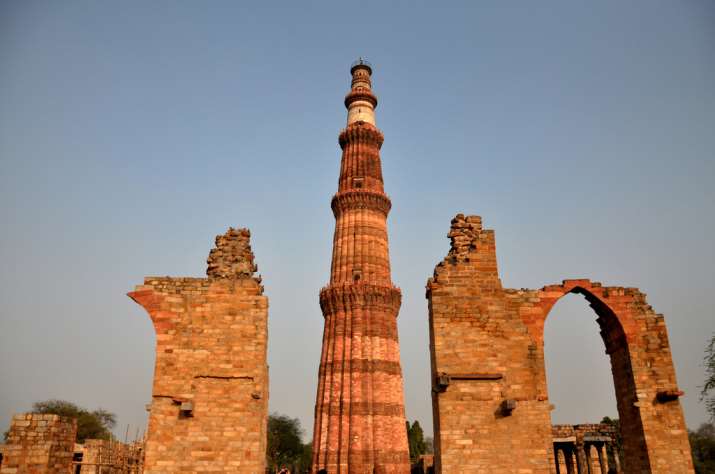 This structure in Afghanistan stands tall at 65 meters but that has not cushioned it from endangerment. There have been many efforts to alter its natural architecture but they remain in vain. Its recognition as an architectural masterpiece has never come under query. The minimal reconstruction work that has taken place at the structure drew the attention of local authorities. They put up measures to protect it and remain under threat all the time.
It is a daunting task to determine the endangered sites of the world. Some face real threats while others are not under tangible threat. In any case, it is good to maintain our historical sites under proper conditions all the time.