10 of the Best Places to Swim in the World
How often do you swim? There are people who swim very often while others don't even know how to swim. Regardless of which category you fall in, there are some of the best places on the earth known to offer quality and enjoyable swimming experience.
Even if not a swimmer, you can just tour and enjoy the experience of other swimmers. For those people who know real value of swimming, it is only wise that they choose the right place to do that. This article will touch on the top ten places that swimming is always at its best across the globe. From that, you can be able to make informed choices on where to go swimming.
Koh Phi Phi Island, Thailand
This Island is found in Thailand and it has several wonderful beaches where you can swim including Maya Bay, Ao Toh Ko and Monkey Beach. Most of the visitors here are people in their 20s but even those older than that will fit in very well. It is a place you should consider touring at least once in your lifetime. The atmosphere is generally laidback and beaches are simply gorgeous to offer you an experience like no other. You will even feel like living there forever in your first visit because it's more alluring. Worry less about your stomach because food and drinks on sale at the island are always affordable.
Red Beach, Greece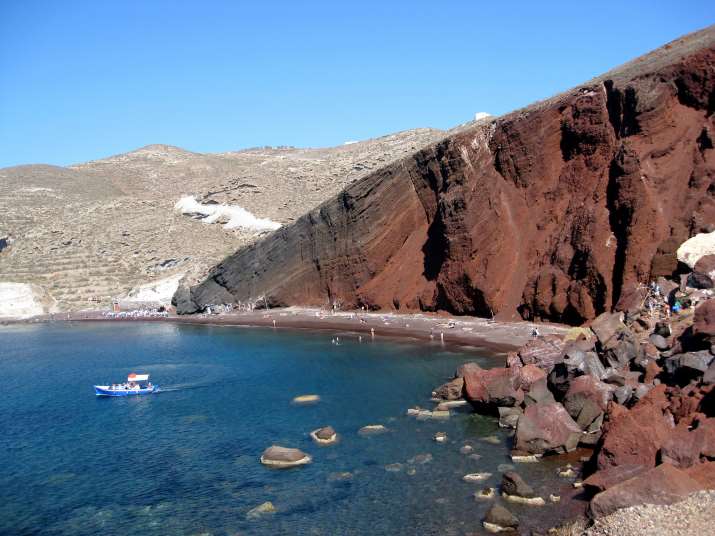 This beach in a crescent shape is situated in Santorini, Greece. The beaches around are of multiple colours and the landscape made up of sea cliffs. It can look to be scary but your swimming experience will be wonderful once you get used it and draw out all the fear. That is actually what makes this beach a beauty and one of the best places to swim in the world. Greece has many wonderful beaches, but Red Beach is one of its best.
Amazon River, Brazil
There has been a lot of mischief spread to the effect that the Amazon River is one of the most dangerous places to swim in the world. To the contrary, it is a safe place where many people find opportune for swimming. The water moves slowly and is generally warm which is the two factors that define the river as a swimming spot. There are dangerous crocodiles and whales found in this river but that should not be a worry. You will need to get an informed guide who will help you know the sections safe for swimming and those that are not.
Devil's Pool, Zimbabwe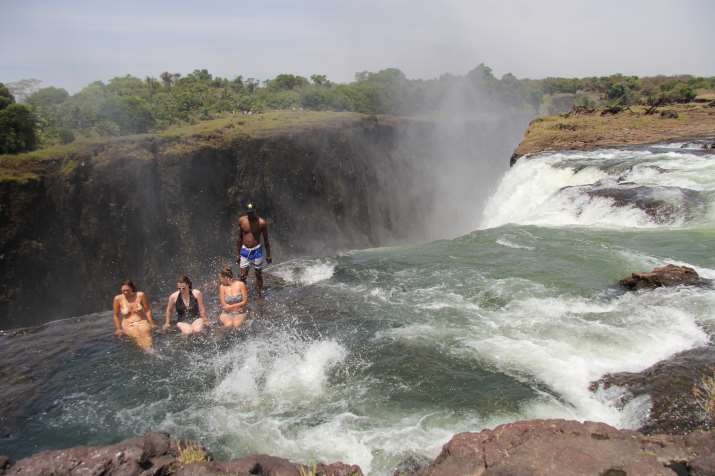 The name of this pool should not deceive you that it's not safe for swimming. You should not read too much into the name and concentrate on the swimming. It is in Zimbabwe and sits at a dreamlike location where rocks enclose a lagoon. The water flows down Victoria Falls which is the largest in the world and is always safe for swimming in the months between September and December. More fun comes in sitting at the edge of the pool and you will not be swept down.
Copacabana Beach, Brazil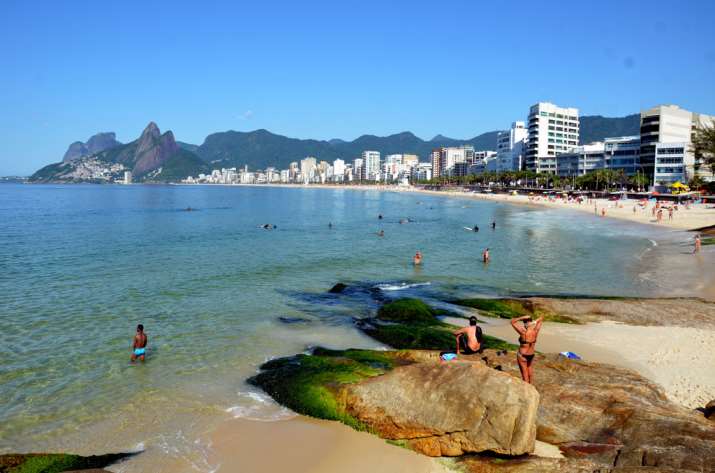 Those who have never been to the Brazilian city of Rio de Janeiro possibly know about this beach that came into light during the 2014 World Cup. Many people and researches have pointed to the fact that this is the best place to swim in the world. Skimpy bikinis are very common at the beach and the weather is always sunny during the day. Beach volleyball is one of the popular sports which you can have a hand in after swimming. The resorts at this beach are also among the best to relax.
Taal Lake, Philippines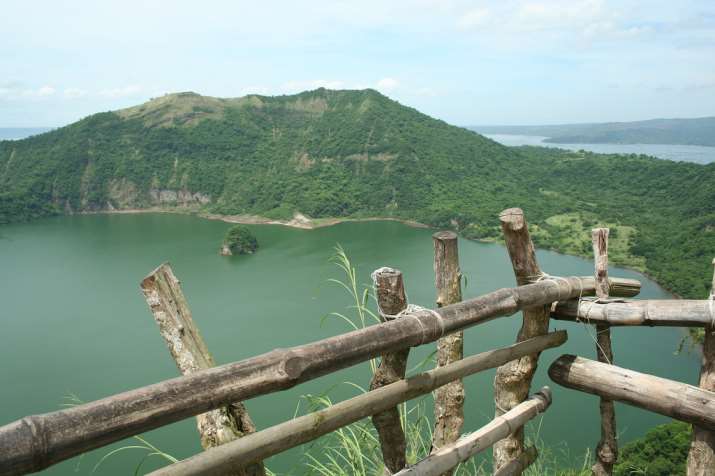 This lake draws many swimmers to the Philippines because it offers the best experience. It contains fresh water and sits at a crater gorge. During your swimming escapade, you will be able to discover many secrets and surprises about the lake. Among such secrets is a sea snake that is very rare to find in other parts of the world. This is a place to have all the fun as you swim so leave nothing to chance.
Heaven Lake, China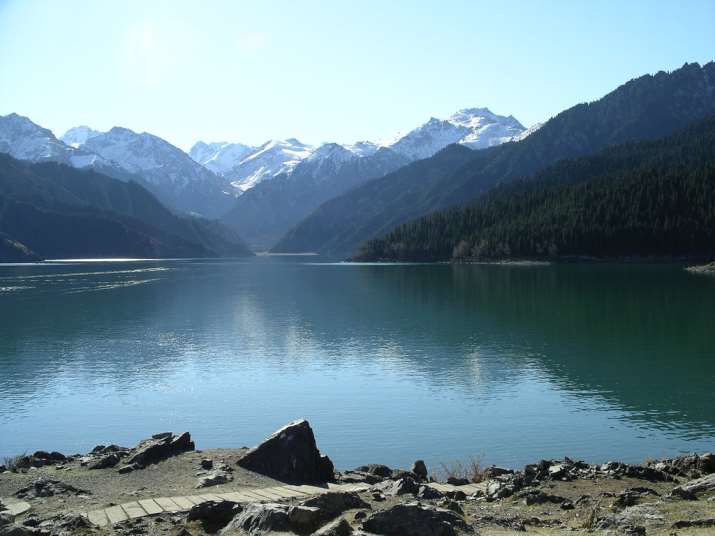 The name tells you more about the type of experience you will get from this swimming spot at the border of China and North Korea. It sits at an altitude of 7,182 feet, making it the highest Crater Lake in the world. Its depth of 699 feet will give you the lowest possible point to swim to. However, you should avoid visiting it in the period between mid-October and mid-June since it's covered by ice.
Playa Flamenco Beach, Puerto Rico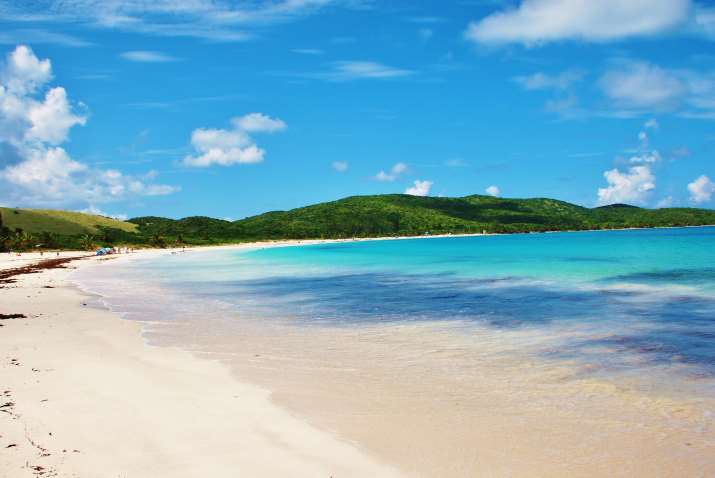 This is a Puerto Rican swimming spot that many people from all over the world like visiting. It's a pirate hideout from the olden days where the military used to be stationed. The general atmosphere is cool while lifestyle there is very cheap so you don't need a huge budget to go swimming. This is the most visited beach on the Culebra Island as its untouched waters and white beaches are filled with striking fish.
Bora Bora, French Polynesia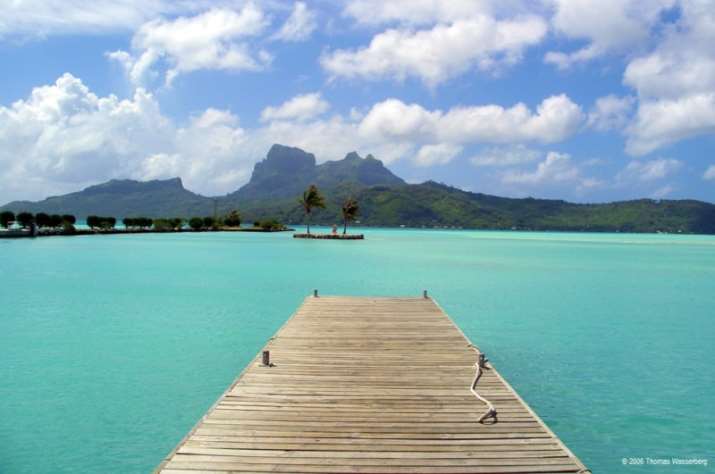 This destination in the French Polynesia is very common with couples on who go on a honeymoon. The luxurious resorts there are aqua-centric and you will have all the fun regardless of where you decide to go swimming. You can choose to stay at a water bungalow that is tricked-out or a luxury hut and soak in the sun as you float on the waters. It is a true experience to cherish in your life.
Manly Beach, Australia
You will come across this beach in Sydney, Australia and it's one of the best places to swim. The most enjoyable thing about this beach is that you gain access through a ferry ride that is breath-taking. The sand is soft, waters are lovely and the sunsets are simply beautiful to make it a suitable place you can consider to go swimming in Australia. There is a pedestrian street called The Corso where you can stroll and visit some of the restaurants and shops lined along the stretch.