10 of the World's Most Impressive Flower Fields
Flowers and romance go hand-in-hand. When any of these two are mentioned, emotions of the other are usually evoked. Flowers are used to show romance between lovebirds. There is a lot of work that goes into getting the flowers right to the market and it's all about farming.
February is considered to be the month of love because of the Valentine's Day thus demands for flowers are always high. In case you don't know where the flower you were given by your love partner came from, read through this piece to learn about some of the most impressive flower fields of the world.
Fuji Flower Festival, Japan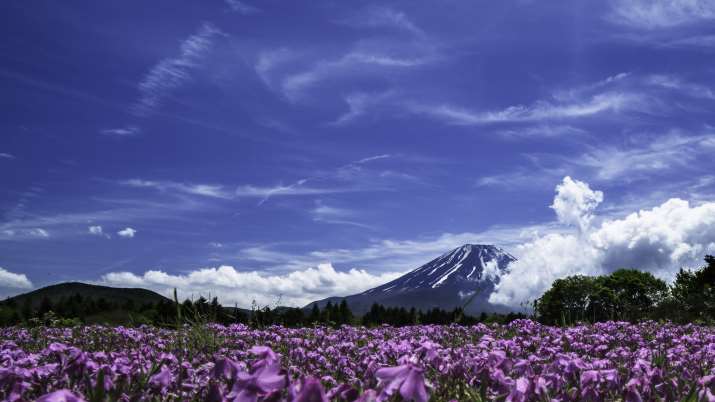 This is an extraordinary flower festival that takes place at the base of Mt. Fuji. The land is vast and attracts approximately 800,000 Shibazakura blooms drawn from the city of Tokyo and its environs. The many different bright collars of the flowers illuminate well on the mountain to create a wonderful scenery. These flowers come from a perennial plant called Shibazakura and the flowers are in the colours of purple, white, pink and red.
Sunflower Fields Tuscany, Italy
There has been a boom of sunflowers in Tuscany right from the 18th century. There are thousands and even millions of visitors who travel to this Italian city every year to enjoy the beautiful scenery of the flowers. The fields are endless with most of them concentrated around Casali di Bibbiano Villa & Winery. The best time to have a good view of the sunflower fields is mid-July since that is when they reach their peak and have one unique characteristic of growing in the sun's direction.
Flower Fields, Netherlands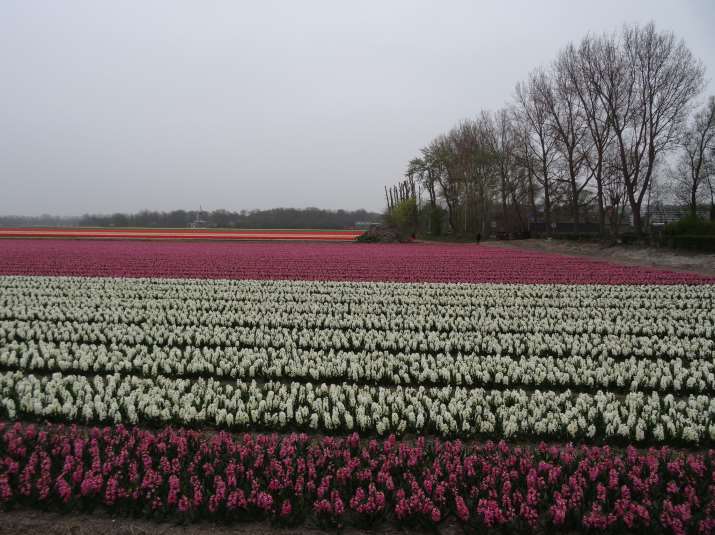 Flowers have been one of the most prolific tourism attractions in the Netherlands thanks to the many fields available. The fields are boundless and artists have always used the flowers to portray the true nature of the country. Some of the flowers you will find in the flower fields include tulips, crocuses, hyacinths and daffodils. This is one of the countries known to sell flowers and has a huge variety in the market with farmers mostly using greenhouses.
Lavender Fields in Provence, France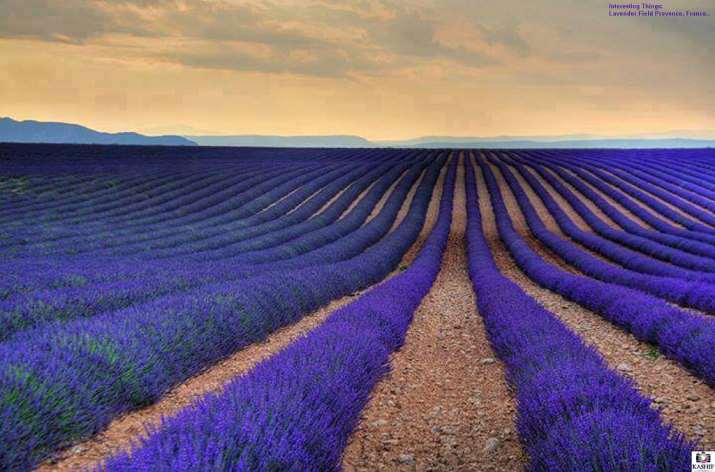 These fields are fragrant offering some of the best flowers the world market can afford to have. In the months from June to August, the flowers make this place a beautiful scenery that you must see. Blue gold is the predominant plant growing in Provence and is used for making cosmetics as well as soaps. All round the year, you will get to enjoy some very entertaining festivals that are purely dedicated to this plant.
Hitachi Seaside Park, Japan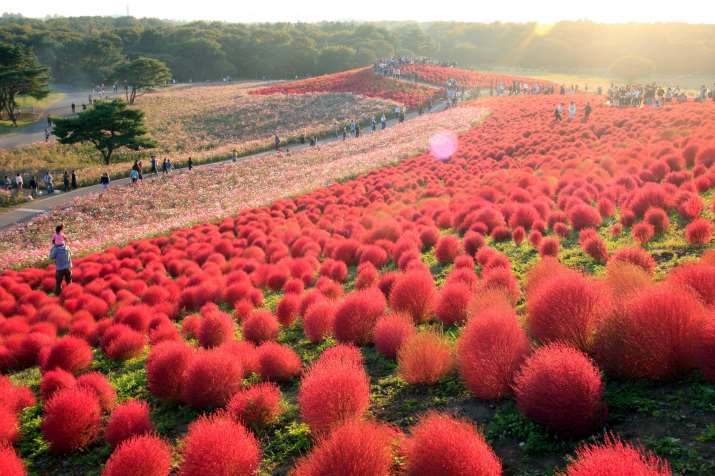 This park in the Japanese city of Hitachi is literally a sea of baby blue eye flowers can reach 4.5 million in numbers. Occupying a landmass of 470 acres, it has many and vast flower gardens that contains tulips in 170 varieties and daffodils. The flowers are blue in colour and there is an event dubbed "Nemophila Harmony" held every year in April to celebrate the beautiful scenery.
Agassiz Tulip Festival, Canada
This festival entails displaying of tulips in their thousands for visitors to have a glance. You must have gone to many flower events but this one will be simply breath-taking and an experience you will cherish forever.
The tulip fields occupy a land cover of 14 hectares with more than 20 varieties of this flower. On an eventful day, the fields can attract up to 3,000 people and tulips are sold there so you can make a purchase. To ensure you have the best experience, it is good that you visit early enough when there are no big crowds. You must check on the opening as well as closing hours to plan yourself well.
Sakura Tulip Festival, Japan
This is in Japan and held every year in April. From the park, you will be able to see a total of 108 varieties of tulips and 530,000 bulbs on display. All these sit at a field whose background is a Dutch windmill. Many people say that the windmill is a representation of warm relations existing between the Netherlands and Japan. By having it in the tulip fields, you will feel like you are in the Netherlands.
Wooden Shoe Tulip Farm, USA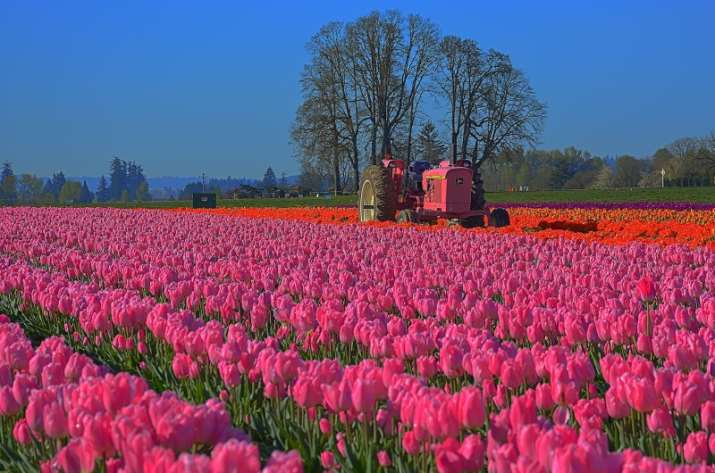 When in Oregon, you will find the opportunity of experiencing this flower festival, which runs from late March to late April every year. Most of the visitors to the USA at this time of the year are usually keen to experience this festival that is one of a kind in the whole world. Having free access to the fields for a full month is one experience that you will cherish in your lifetime. Its 50 acre piece of land houses many types of flowers to ensure you have a wide variety to see.
Dubai Miracle Garden, UAE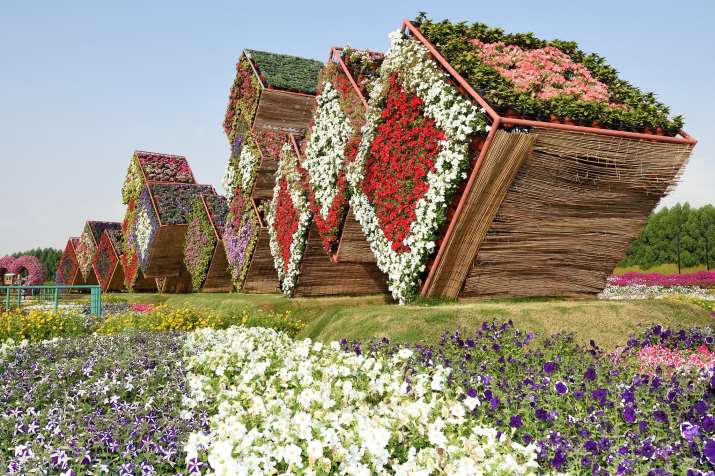 This flower garden in the United Arab Emirates lives up to its name by mesmerizing many visitors. It is in the middle of a desert and stands out as the biggest natural flower garden on the planet. It measures 72,000 square meters, with its flower count reaching 45 million. The flowers have different shapes of heart, pyramids, igloos and stars among several others. You will always enjoy your time there as a visitor.
Sunflower Fields, Spain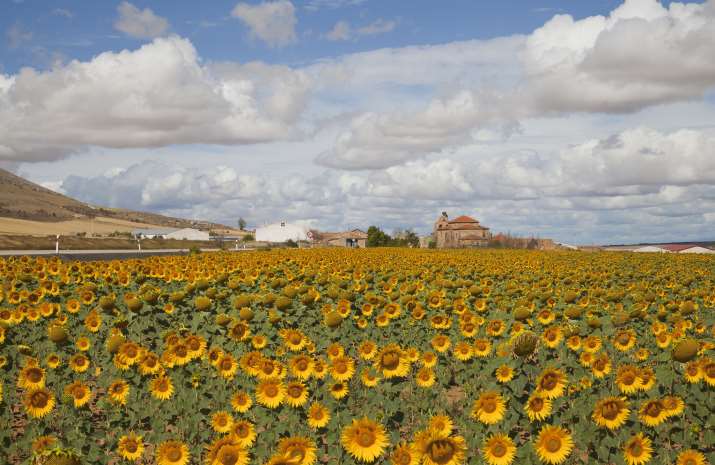 You have to be at this place personally to enjoy what sunflowers have to offer. It is a place of total beauty and draws many visitors to Spain every year. The fields sit in old-fashioned villages of the country and covers miles of landmass. In summer, it will be the ideal time to visit since the scenery is turned into the colour yellow. You will have the feeling of being in a world of your own. Regardless of the flower field that you choose to tour, carry along with you a camera to capture some of these wonderful moments since it's an excellent experience.