10 Coolest Desert Towns around the World
Desert towns are usually abandoned and very few people know about them. Their information is always scanty but you will find value once you visit them as a tourist.
How many desert towns do you know about? Have you ever thought above visiting one of them? If not, this is the right time to change your thinking and start viewing such places differently. You can start off with the following top ten desert towns found in different parts of the world.
Kolmanskop, Namibia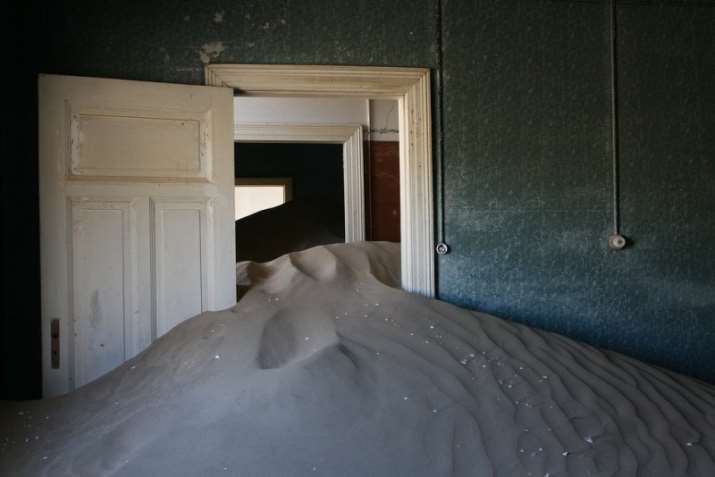 In the southern part of Namibia, you will come across this ghost town that is part of the Namib Desert. It was established in 1908 and has key amenities like a hospital, school, casino and even residential buildings that offer lots of privacy. It is unbelievable how this magnificent town was established on barren sand but it is today a beehive of activities as tourists flock there every year. At some point, people left the town and sand dunes became predominant.
Humberstone, Chile
You will find this town in the Northern Atacama Desert of Chile. This place was at one time an active refinery but life there is now sparse after being abandoned. In 2005, UNESCO declared this town a heritage site for protection purposes and not even the many pampino miners who used to stay there do so anymore. The town has remained abandoned since 1960 but tourists find it to be of great value whilst on vacation in Chile. Intimidating environment was one of the reasons why people left this town.
Flagstaff, USA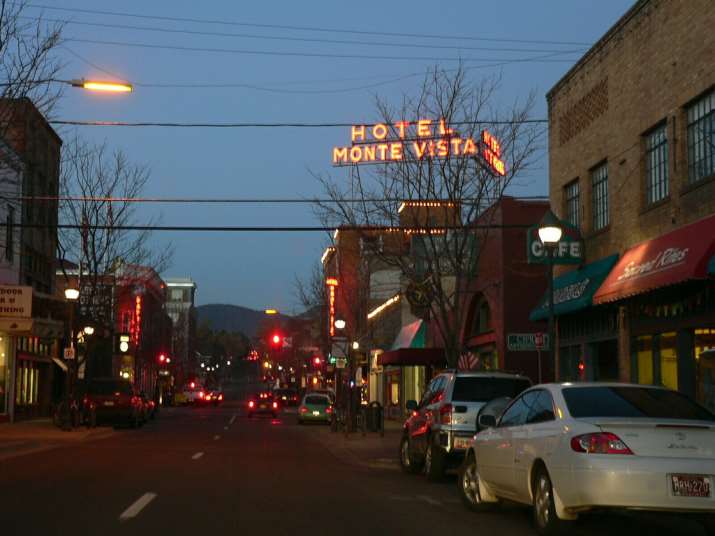 This town enjoys a slice of the desert in Arizona. Its proximity to sites like the Volcano National Monument and the Grand Canyon that define the desert makes it attractive to tourists from across the world. You can wind up the whole day in the desert and return hungry to satisfy your stomach at El Capitan Fresh Mexican Grill which is adored by many visitors. The other pastime activity you will enjoy at this desert town is shopping. There are countless boutiques and booksellers from where you will shop.
Palm Springs, USA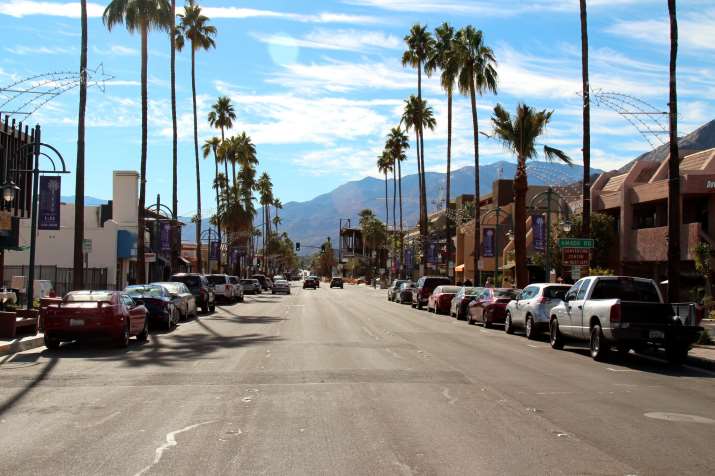 The presence of golf greens at this town in California can easily deceive your looks. However, you will then discover the harsh reality by studying the sandy surroundings around the town then remind you that you are in a very strange place. It is a town on a desert but very few signs are there to show that. Some of the many things that tourists can enjoy in the California desert include Mono Lake, Rainbow Basin, Crowley Point and Golden Canyon. At Palm Springs, you will have the benefit of enjoying most of the things that many other desert towns miss.
Ojo Caliente, USA
This cool town in New Mexico is a good getaway for any tourist. Despite sitting in a desert, the town experiences some snow fall in April while water oozes from the volcanic aquifer with temperatures of approximately 109 degrees. The town has public pools for private soaking and they include Soda, Iron, Lithia and Arsenic. There are biking and hiking trails in this desert town as well as a wine bars to ensure your social life is taken care of very well.
Casablanca, Morocco
This town in Morocco shares part of the Sahara Desert and is a cool place for visitors to tour when in Africa. It offers some unique romance in the desert that is incomparable to none other. Very few normal towns can match Casablanca in terms of tourist's satisfaction and one way of getting satisfaction is by taking up the Aïn-Diab coast road. It runs through the town mixing well between the old and new feeling.
Tucson, USA
This desert town in Arizona has all the things that you will be looking for in such a place. You will enjoy, among other recreational activities, horse riding, rocks climbing, hiking, caving and biking. The Kitt Peak National Observatory is one of the main attractions that you must focus on when in Tucson. It has one of the biggest and best collections of telescopes. Furthermore, have a taste of some Mexican cuisine at Café Poca Casa. You will never fall short of options anytime in Tucson for vacation.
Sharm El Sheikh, Egypt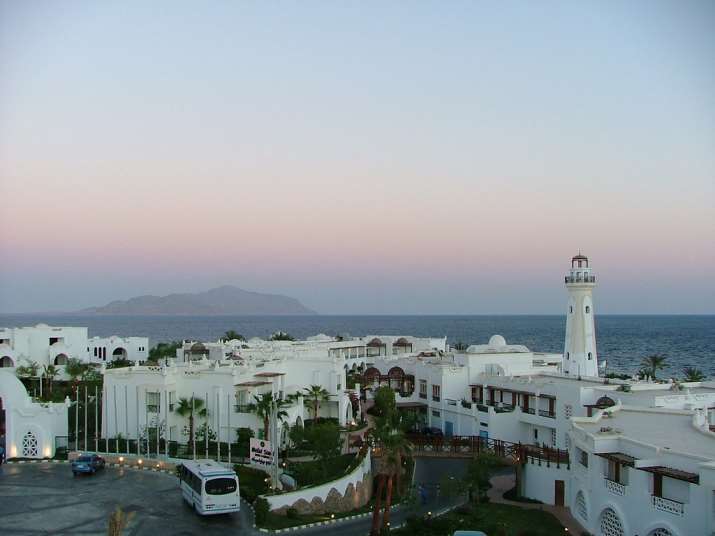 North Africa boasts of this desert town that found in Egypt. It is a very inspirational scuba destination not only in Africa but the whole world which tourists visit every year. Ras Mohammed is a very unique national park that helps to preserve this town and choosing to pay it a visit will be very much advised. There are coral reefs and thousands of fish species from the Red Sea that you can sample. This is a good reason for you to consider visiting Egypt when in Africa.
Dubai, UAE
How easy will it be for you to believe that Dubai is a desert town? It is part of the Arabian Desert but its magnificent value to shoppers does not make it appear so. This is a town that is visited by shoppers with the period between December and March being the most popular. There are some of the best beaches around the city while bars and restaurants make it socially alive all the time.
Las Vegas, USA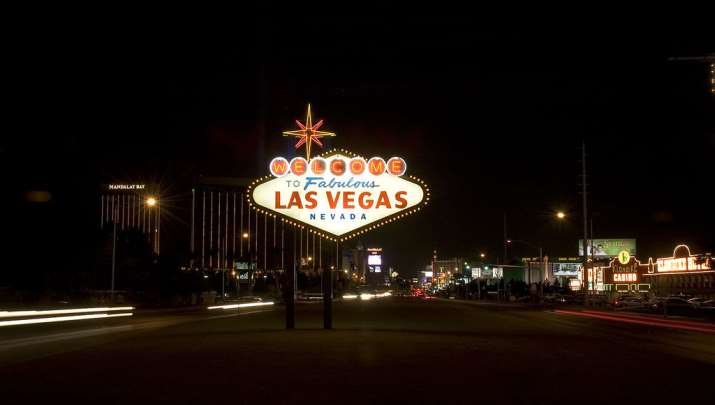 Have you ever heard of the Mojave Desert? That is where the American city of Las Vegas is located and it is a very cool place to spend your holiday. This is arguably the monster of all desert destinations in the world whether you love or loathe it. In this city, you will get to experience some super hotels that befit its status while shopping opportunities are world-class. Many people think Las Vegas is a city for the Americans only. These days, it has a mixture of locals and Europeans as well as some Africans. In February every year, it plays host to a leg of the World Rugby Series which is a major tourist attraction.
Regardless of the desert city that you choose to visit, make sure you get the best from it and exhaust all the attractions available.