10 World Wonders Most have Never Heard of
If you are not a regular tourist, there are many things that definitely escape your attention. For those who tour the world often, they have a lot of information regarding tourist attractions and where to find them. It is remarkable how they can recall all that information without difficulties. To such people, it will be a huge surprise once told that there are several world wonders that they have never heard of.
There could be numerous reasons behind that, most of them touching on transport. Just surprise yourself with the following ten wonders that you totally have no idea about.
Metéora, Greece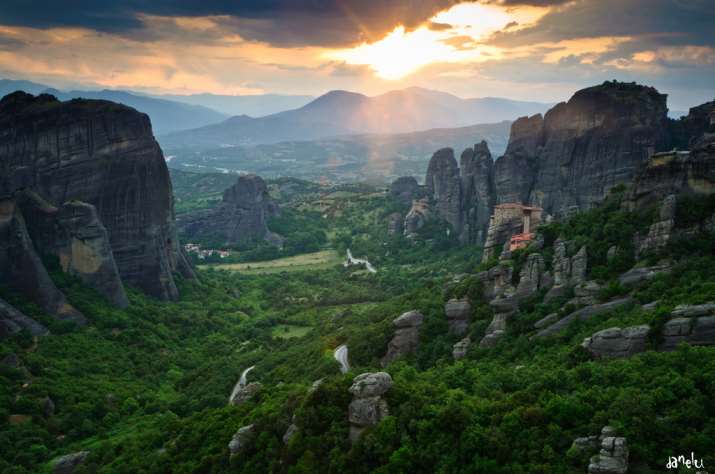 You will find this orthodox monastery in Greece and it is literally airborne. The complex sits on six natural rocky pillars made of sandstone and has already been listed as a world heritage site by UNESCO. The climate at this place does not remain constant throughout the year as it will vary from time to time. Summers are very dry while rain is spread out across the year mostly in places of high altitude.
Leptis Magna, Libya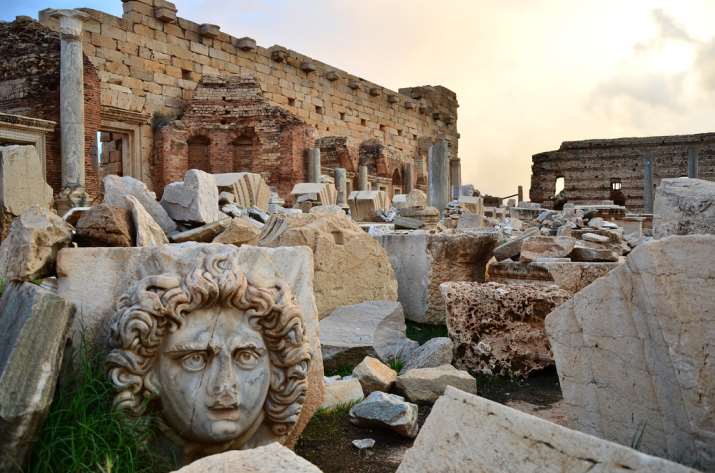 This is an African city as old as the Roman Empire but very few people have heard of it or even paid a physical visit. UNESCO has already taken over its management to prevent the place from further destruction. The place has key amenities like shops and store houses as well as residential districts, a harbour, marketplace and public monuments. You will have a lot to enjoy there once you decide to visit and explore the unexplored.
Sigiriya, Sri Lanka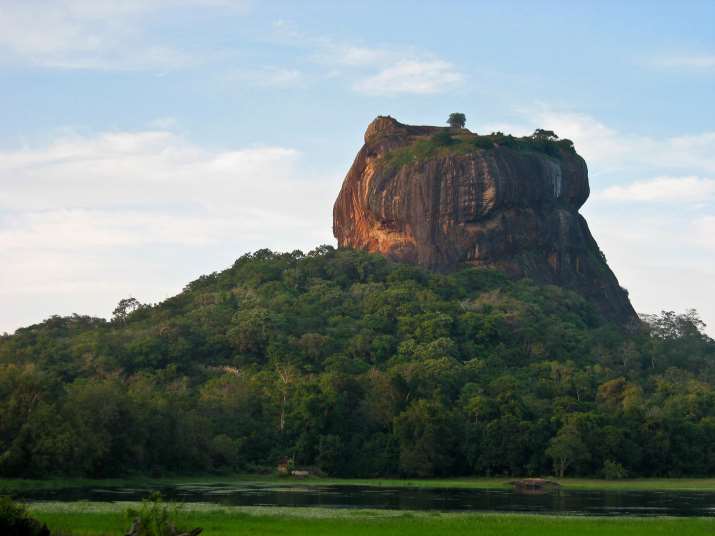 This ancient city is under the watch of UNESCO today. It carries a long history about civilization of Ceylon while still under the leadership of Kassapa I. Times has shown that visitors used to visit it back in the 6th century but today it remains largely unexplored. Writings on the walls of this place are in the Sinhalese language which is an indication that visitors were there a very long time ago. You will find it in the central Matale District of Sri Lanka.
Bagan, Myanmar
This old city is in Myanmar and it acted as the capital city from the 9th century to the 13th century. It sits precariously on the banks of the River Ayeyarwady which might be the reason why people are scared of touring it. The architecture of the buildings there is truly reflective of Buddhism so you will get a spiritual meaning to every section that you come across. It is an archaeological site with very helpful information but it has remained unknown to the majority of tourists. Measuring 42 sq. km, it is believed that at one time about 13,000 stupas and temples were built there.
Darvaza Gas Crater, Turkmenistan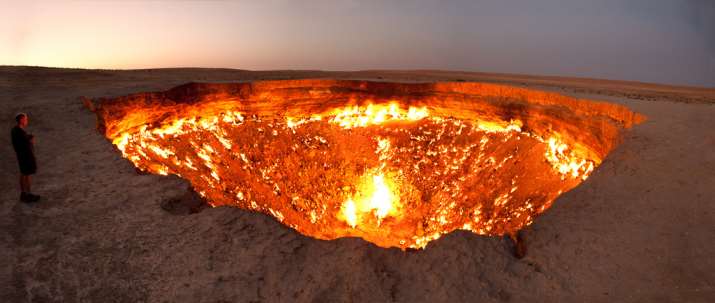 This one is found in the Karakum desert of Turkmenistan and many people see it as the gateway to all evils. It is primarily the reason why visitors skip it any the time they are close. This crater is a hole that measures 196 feet in width and 65 feet in depth. The most scaring thing with it is fire that is powered by natural gases and has never gone off for the past 38 years. It is possible to see this hole burning at night from a distance but geologists never allow people around it due to possible intoxication.
Mount Roraima, South America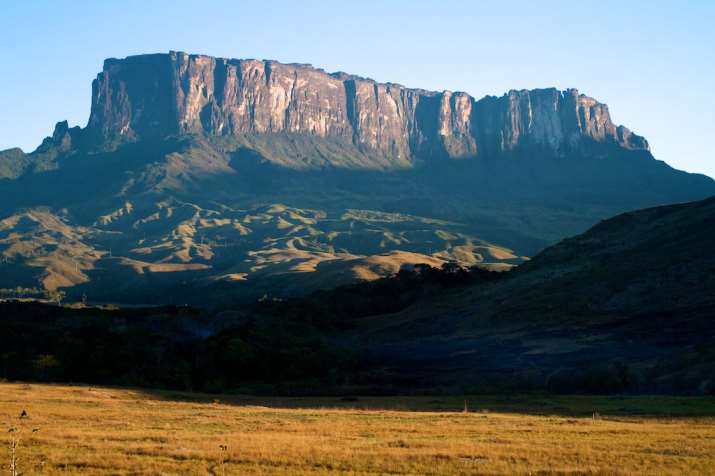 This is a sandstone plateau that you possibly don't know about and sits at the border of three countries; Guyana, Brazil and Venezuela. There are cliffs measuring 1,300 feet that surround this mountain from all sides and that makes the ecosystem to appear isolated. You can have spectacular views of the landscape from the summit of this mountain but nobody is courageous enough to try that. For the few that go there, they only use Venezuela to gain access using the Paratepui Route because it is easy to climb.
Eye of the Sahara, Mauritania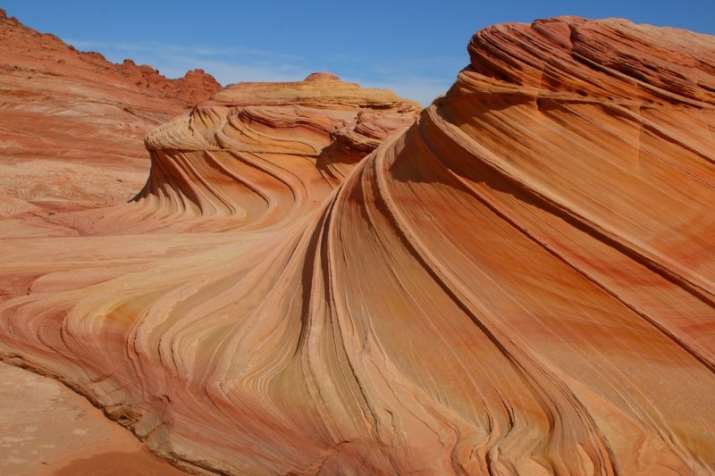 This wonder is in Mauritania and sits in the Sahara Desert. Very few people have ever heard of its existence, let alone this country, but it has all the worth for a tourist to visit. It is a very mysterious wonder because it has a circular foundation coming out of repeated erosions. Its diameter is approximately 25 miles and one can view it even from outer space. At first glance, you might confuse it to be a bull's eye. Many people to date think it is a crater but acceptable theories have proven that thinking wrong.
Ngorongoro Crater, Tanzania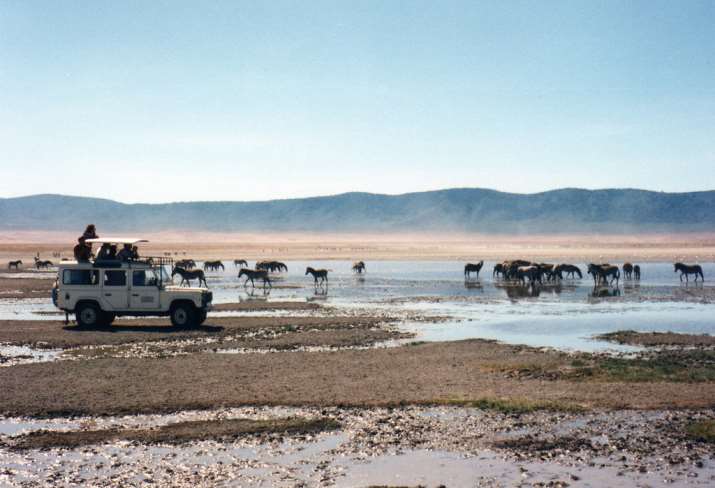 Even many people in Tanzania have no idea about this natural wonder in their midst. It is one of the breath-taking attractions found in Africa and holds the record of having the biggest caldera on the globe that is not flooded or broken. It is very deep at 2,000 feet which is something that scares away tourists. There are many animals at the crater amounting to 25,000 that you can see including buffaloes, elephants, leopards, rhinos and lions. Lodges have been set up to offer visitors' quality views of the wild animals.
Valley of the Moon, Argentina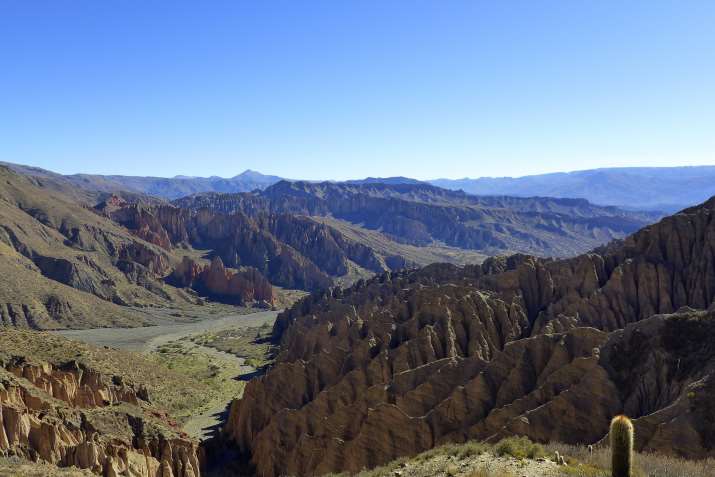 In San Juan town of Argentina, you will come across this unexplored wonder. It's a valley that has been filled with clay formations that have different colours and shapes. The addition of sediments and minerals make the landscape largely unique and a place you must prepare to tour in your lifetime. There are dinosaur fossils at this valley dating back 225 million years ago, among many other attractions.
Shilin Stone Forest, China
It is only in China where you will get to see such a spectacular mountain of its kind. It covers about 135 square miles of land in the Yunnan Province and appears to be a frightening forest with rocky formations. It is reported that this forest has been in existence for the last 270 million years, yet very few people even know that it exists today. Even though locals have had contradicting information about how the forest was formed, it's a natural wonder that the world needs to know about and explore further.