Top 5 Most Photogenic Places in Europe
Europe's got variety, that one thing is for sure. Whether you're talking about the lively cities of France and Italy or the historically rich lands of Greece, time spent in the wonderful lands of Europe is time spent well. Better yet, there are places so picturesque that their image is best captured on film.
Let's take a look at some of the most photogenic places in Europe because, chances are, you haven't visited all of them.
The
Eiffel Tower,

France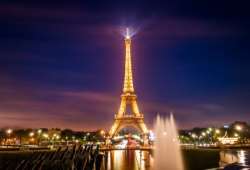 France is perhaps the most popular tourist destination in all of Europe. This is where people go and stay for a while to enjoy the art and culture that lives and breathes within the country. There's so much charm going around this country that a photographer can't simply visit them all in a few days.
The architecture in the cities are all unique, and you'll find a work of art around every corner. It's also important to mention that the Eiffel Tower is known to be the most photographed monument ever. Spend a few days in Paris and you'll understand why it's called the City of Love.
Lauterbrunnen,

Switzerland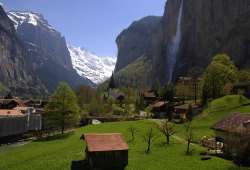 If you want something a little bit more natural, try Switzerland. Make your way to the lands of Lauterbrunnen, a small town that carries its own image of happiness: blue skies, snow-capped mountains and cliffs, and green grass. This is the place to be if you want your photos to feel rich with contrasting colors, making use of the natural hues of the sky, lakes, and mountains together with the lively colors of the houses and buildings there.
If you want to play with colors and capture them on film, then this is the place to go. Some of these sites can even make great postcards to send back home.
Venice, Italy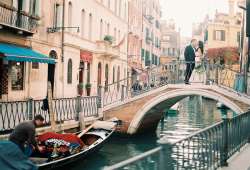 There's also a unique kind of magic in the famous floating city, Venice. It's so magical that no photograph is picturesque enough to give it justice (although many try). Make sure you take your shots in various perspectives – the more exciting one would be while you're taking a ride on a gondola around this Italian City. Get ready to take wide and narrow angles as you go around the city, under bridges, and along buildings.
Just be careful you don't drop your camera into the water – you don't want your photos of the most photogenic places in Europe wasted.
Santorini,

Greece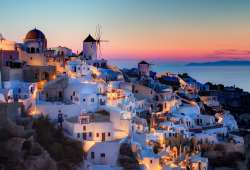 For more variety when it comes to photo opportunities, there's Greece. Whether you're talking about capturing the picturesque views from where you're dining or going out of your way to take snapshots of the clear blue ocean or the rocky mountains, get ready to take more photos than you could count! Keep clicking away and you'll get a couple of good ones.
Go to Santorini and make sure you get a shot of the sunset view.
Barcelona, Spain
Looking to add buildings to your landscapes of the most photogenic places in Europe? Barcelona, Spain has pretty interesting structures.
You don't even have to go out of your way to find good shots – just go around the corner and maybe into the back streets and you'll find them!