Top 7 Holidays Destinations in Eastern Europe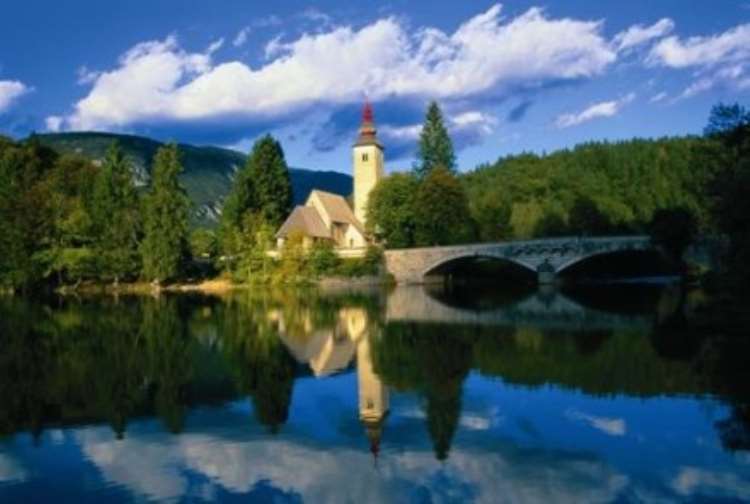 Europe has gorgeous landmarks in spades—there is plenty to see for history, photography, art, and architecture nerds, as well as for those travellers who want to learn more about the country they are visiting through tangible means.
In this list, we give you the best destinations to see and experience in Eastern Europe—a region fast becoming popular among travellers all over the world as one of the most exciting destinations in the world.
Sarajevo in Bosnia & Herzegovina
Around two decades ago, Sarajevo was a city that almost laid in complete ruins, thanks to the unrest that governed the 1990's. At present, Sarajevo is making a complete 180 degrees—the Sarajevo of today is a vibrant and dynamic city perfect for a summer visit. There are also plenty of value for money options for those who want to go on a ski holiday in Europe.
The Julian Alps in Slovenia
Located in the north-western part of Slovenia, the Julian Alps is one of the most dramatic natural highlights of the country. For travellers who want to enjoy the sights and sounds of nature in Slovenia, make sure to visit the Julian Alps' Triglav National Park, right in the shadow of the formidable Mt. Triglav.
Orheiul Vechi in Moldova
Hundreds of years ago, this destination is a dramatically huge limestone cliff that can easily be considered as the most striking natural feature of Moldova. The Orthodox monks built the beautiful Orheiul Vechi Monastery Complex right in this hill in the 13th century—not an easy feat since modern machinery were obviously absent. Prepare to be amazed when visiting the Orheiul Vechi Complex.
Mljet Island in Croatia
Known as Meleda in Italian, Mljet in the Adriatic Sea is definitely the most beautiful among its neighbours. A large chunk of the island is still covered in lush, verdant forests, while the rest of the land is devoted to quaint and charming villages, vineyards, and abundant fields. To get to Mljet, you can take the ferry regularly departing from Dubrovnik, and enjoy a couple of days exploring the great outdoors in this remarkable island.
Loket in the Czech Republic
Located close to the Ohfe River, Loket is definitely a wonder to behold—with its town square that resembles a sumptuous chocolate box and other old world wonders that would definitely relax your travel-weary soul (especially if you are on a crazy itinerary filled with multiple location changes in the span of a few days).
Tallinn in Estonia
This wonderful city has been around for hundreds of years, as evident in its magnificent medieval cityscape. However, as the years passed, Tallinn also made room for more modern structures, including cutting-edge skyscrapers and office buildings. Take your bike to explore the city, beaches, and even forests to have a good grasp of Tallinn's charms.
Zdiar in Slovakia
Zdiar boasts of the distinction of being the only mountain settlement dating back from the 16th century. Slovakia has done a good job preserving some of the areas in Zdiar for the locals and tourists to enjoy and learn from. The Zdiar House Museum should get you started on your exploration of this wonderful location.