Exploring Death Valley National Park, USA
Located 282 feet below sea level, Death Valley is one the hottest areas of the United States. Surrounded by the magnificent mountain ranges of Nevada, Death Valley is the 2nd largest national park in the USA. It was initially established as a national monument in 1933 but was renamed into a national park in 1994.
Despite having an enormous land area, the park has been disregarded by many due to the misconception of having almost nothing to offer in terms of sceneries and activities. However, those who have taken the chance to explore it can attest to the wide array of natural beauty that exists in Death Valley.
If you're planning to witness the grandeur of the Death Valley National Park, below are some helpful tips to make your trip more fruitful.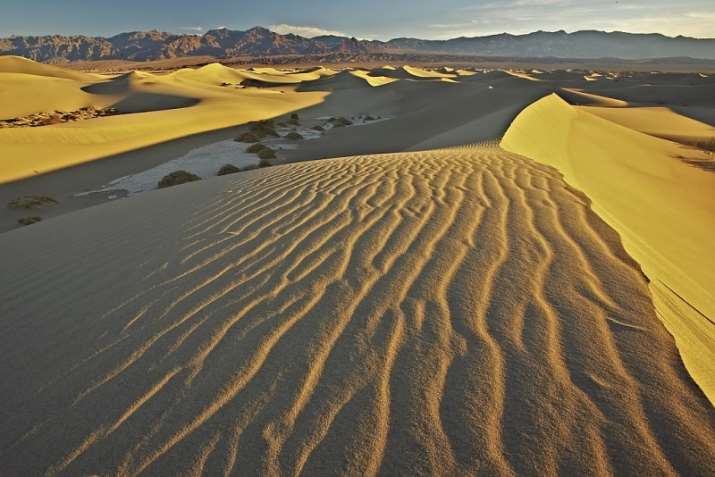 How to Get There
Unless you're willing to take on the heat of Death Valley, it's best to plan your trip during December to February when the climate is as cool as it will be during the year. The heat can reach up to 120°F/49°C during summer so it may not be worthwhile taking the risk.
If you're flying in to Nevada, the closest airport is McCarran International in Las Vegas. If you're taking the train, your destination should be Barstow, the nearest Amtrak station. The only way you'll be able to get to Death Valley National Park from either Las Vegas or Barstow is to rent a car. This is actually a good idea because if anything happens to the car while in the park, you'll only need to call the rental company so they can send you a replacement vehicle.
Once you reach one of the entrances to the park, you'll be required to pay a fee of $20, unless you've pre-arranged an entrance pass to the national parks of the United States.
How to Get Around
It will not be difficult to get around the park, especially if your vehicle is made for off-road travel, and has air conditioning. Bear in mind that the temperature can rise quickly at certain areas so you'll need to stay in your vehicle if you think you can't handle the heat.
Places to See
There are so many places to see in Death Valley National Park so you'll certainly need more than a few days to explore them all. However, if you were pressed for time, some of the best places to go first would be:
Zabrinskie Point
The Devil's Golfcourse
Dante's View
Bad Water
Mustard Canyon
It would also be a good idea that before you go exploring the magnificent sceneries, visit the Visitor Center and Museum. You'll find the complete list of popular attractions so you can identify the areas you want to see first.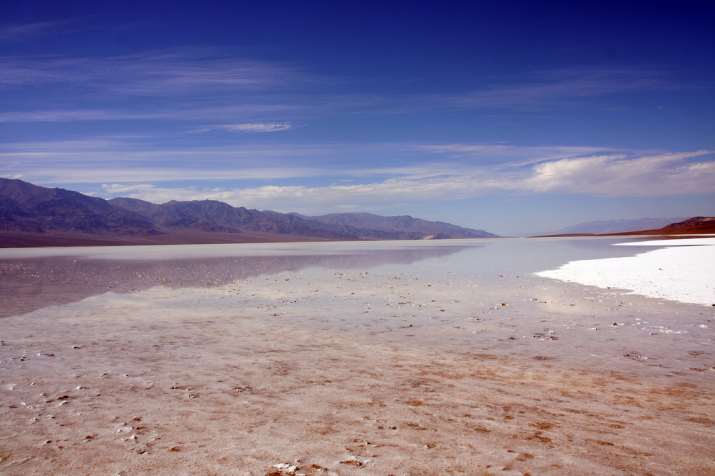 Activities
Hiking is a popular activity at the park, but only if you're physically fit to stand the heat. If not, you can enjoy other activities such as four-wheel driving or joining the Scotty's Castle Tour. Many of park visitors enjoy taking photographs of the various sites. In fact, the area is a haven for photographers from all around the world.
If you brought a bicycle or a motor bike, be aware that you will only be permitted to ride these on the park roads. Riding off-road is not permitted, as it could be dangerous.
Accommodation
There are 4 places where you'll be able to find decent lodging inside Death Valley National Park. However, it's best not to expect the comforts of a 5-star hotel. If you're looking for an adventure, you might want to try camping instead of staying at one of the lodging places. There are plenty of camping grounds and some offer complete amenities. However, not all of the sites will be open all year around. Some will be closed during winter, while some in the summer.
Safety in Death Valley
Safety will need to be the primary concern of any visitor to Death Valley. The temperature and terrain can be unforgiveable at times so make sure you have emergency plans in case something goes wrong. It is always best to travel with a group and to let someone at camp know exactly where you intend to go and the time you expect to return. If you fail to return at that time, the person should also know the emergency numbers to call. Additionally, make sure that you bring emergency supplies and plenty of water both for you and for your vehicle.
Photos of Death Valley National Park