10 of the Strangest Streets in the World
It is hard to imagine what the world would be like were there no streets. They are very important public amenities because they facilitate movement by either vehicles or through walking.
Some streets are very unique in their own ways. There are those that are very thin, others are very wide, some streets are steeper than normal while some offer the worst experience for drivers and pedestrians. That is what this article will take a look at with special attention to the top ten strangest streets in the world.
Bubblegum Alley, California
This street has become a top attraction for tourists in California because of its unique features. It measures 15-feet in height and 70-feet in length a walls that have accumulated used bubble gum.
The gum is left by people who pass through the street and it fascinates tourists on how it happens or it's just a coincidence. All in all, it's a strange street in the world that you can pay a visit. This street has been featured in several international TV shows and films.
Spreuerhofstraße Street, Germany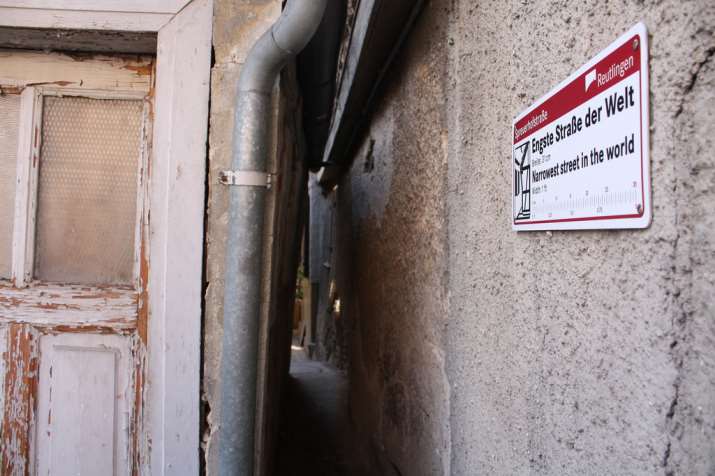 This street is in Germany and is ranked as the narrowest street in the world at the width of 31 centimeters. Its construction took place in 1727 with no expansion works having taken place within the following period to expand it. This street has been a key attraction for tourists visiting Germany and you must visit this country to see it personally. It's located in the Reutlingen City.
Baldwin Street, New Zealand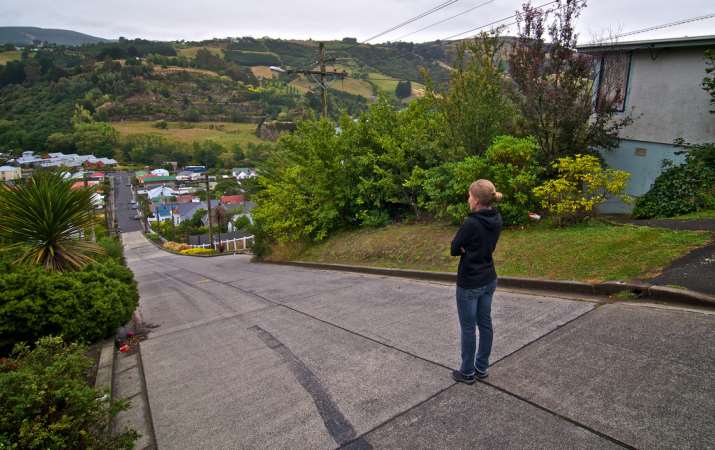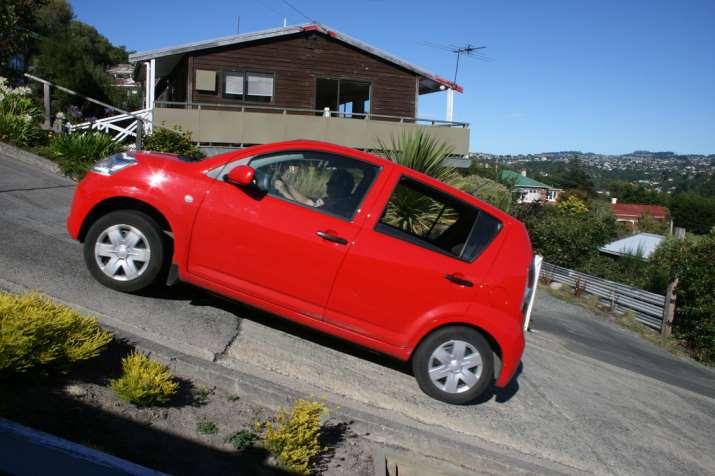 There are many steep streets in the world but this one in New Zealand is the steepest of them all. It sits at a suburb in the North East Valley and starts from the Lindsay Creek up to the Signal Hill. The street is very unique and strange and people come from across the globe just to view it and ascertain the many stories they have heard in the media.
The surface of the upper part is made of concrete whilst the lower section is made of asphalt with proper maintenance in mind. Your valuable time will not be wasted by paying this street a visit.
Lombard Street, USA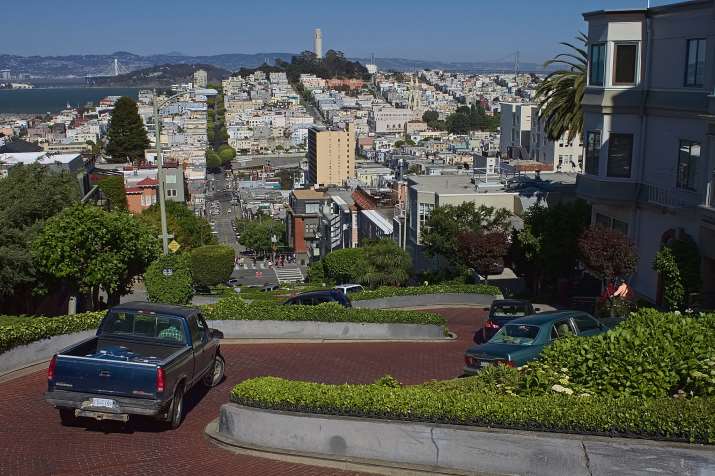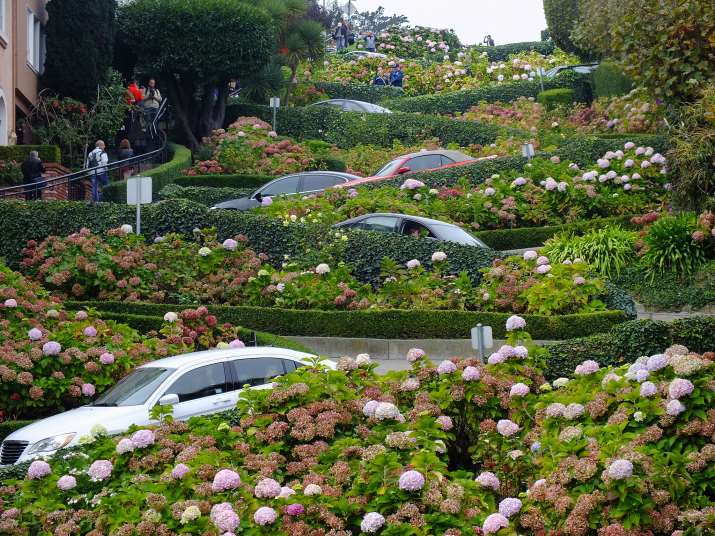 This is a highly twisted street in San Francisco and it makes it to the list of top ten strangest streets of the world. It is a reasonably long street with the bendy section being found from Hyde to Leavenworth and approximately quarter mile in length.
5 mph is the speed limit for drivers at this section and you can only drive in the downwards direction. There are very expensive mansions standing on both sides of the street making the landscape one to cherish experiencing. This street has also appeared in many movies of the years.
Judge Harry Pregerson Interchange, USA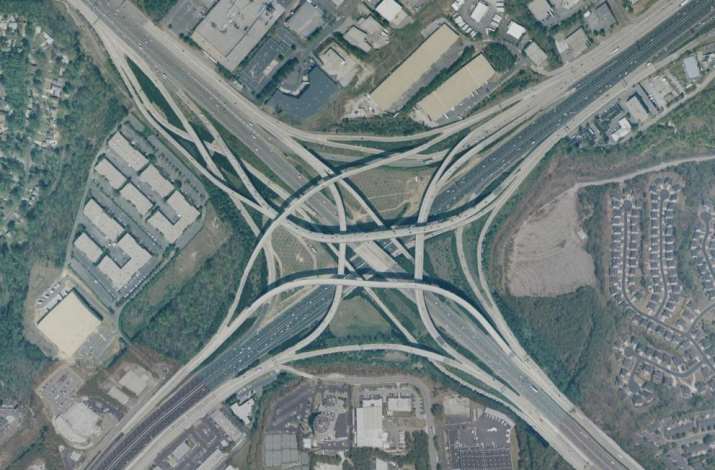 You will find this complicated interchange in Los Angeles and it is well suited to be one of the strangest streets. The strangest thing with this street that cannot be found in any other across the world is the fact that the entry and exit are allowed in both directions. That is at the section between I-105 and the I-110. Furthermore, there are several bridges forming an interchange that have helped to make traffic flow on this street very easy.
It has been in use since 1993 and has a lane with restricted access to only high-occupancy automobiles. That's how strange this street is.
Putrajaya, Malaysia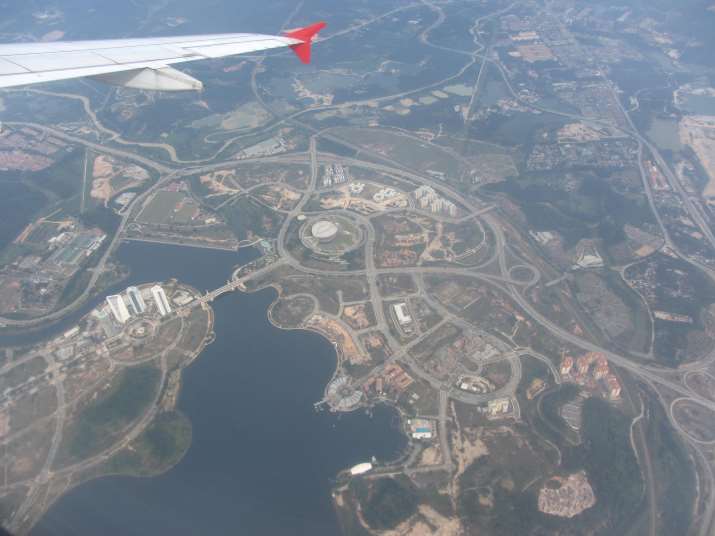 This street in Malaysia is strange because it has the biggest roundabout in the world. Strangely, very few drivers, even the locals, who drive through this street get to notice that it is very big. You will get it right by only having some enthusiasm to detail without being deceived by its hilly looks. Its circumferential length measures 3.4 kilometers and has Persiaran Sultan Salahuddin Abdul Aziz Shah Road circumventing it.
This is history in the making and you should not shy away from visiting this street to see its strangeness.
9 de Julio, Argentina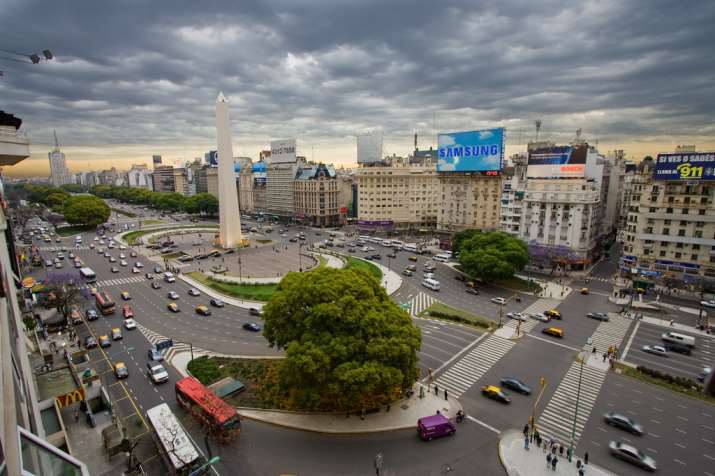 This is a strange street in Argentina because of its width. 9 de Julio is the widest road in the world and was named as a commemoration for the country's Independence Day in 1816. Unless you have visited the street personally, you will find it difficult believing that it has nine lanes. To attest to that, you can try to cross the street by foot and the traffic lights will change long before you have reached the other end.
Yonge Street, Canada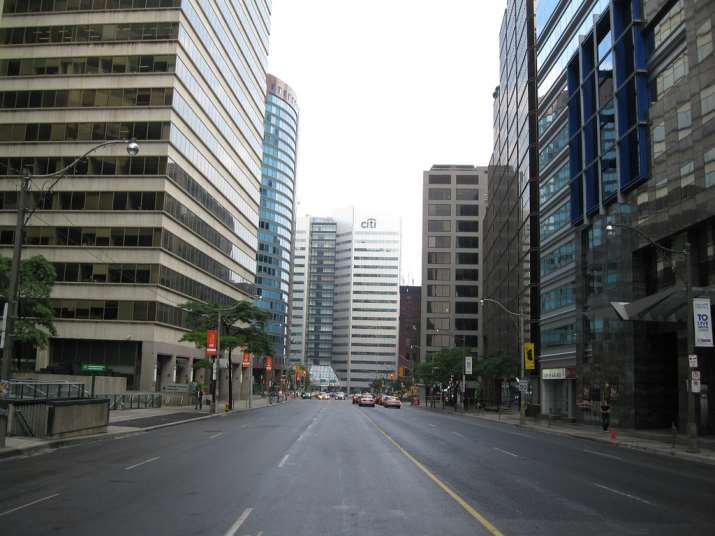 The length of this street has seen it named the longest in the world and a strange one. The street connects Lake Ontario and Lake Simcoe in Canada covering a distance of 1,178 miles which is not a short distance even when driving at high speed. You have to be prepared to spend many hours or a few days if you are to cover this entire length. Yonge Street is an ideal strange street to visit in your lifetime.
The Magic Roundabout, England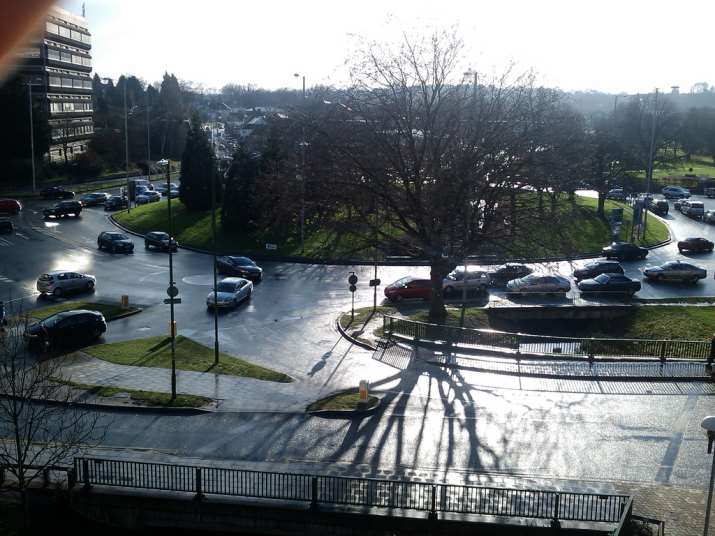 This is in Swindon, England and stands out as one of the strangest street in the world because of its confusing nature. Actually, it is the most confusing roundabout in the world having been constructed in 1972.
A total of five mini-roundabouts form this roundabout all arranged in a circular manner. It is very scary and not even local drivers have an easy way negotiating through this roundabout. You will require some prior instructions before using the roundabout as a visitor to avoid confusion. It is a key tourist attraction in England.
Ebenezer Place, Scotland
The length of this street is 2.06 meters and has found its place in the Guinness Book of Records as the world's shortest street. Very little activity takes place on this street but visitors flock there in numbers to see for themselves this historical street. You will not find many vehicles moving on the street yet it was built in 1883.
You will be surprised by your visit to any of these streets and many other strange ones not discussed. They have standout features you might not have considered strange or unusual.