10 of the Coolest Underwater Attractions around the World
There has been a misconception that only marine creatures can survive in water but even human beings have a place as well. With water forming up to 70% of the earth, it is only fair that humans have something to get out of it. You will come across many underwater attractions which you don't know about and very few people have ever experienced.
When touring the world, be on the lookout for the following ten coolest underwater attractions that have everything to offer just like normal attractions.
Museo Subacuatico de Arte, Mexico
This is an underwater museum located in the Mexican city of Cancun and a top attraction for tourists. The museum has arts as well as oceanic conservancy thanks to the synthetic reef installations. It is a win-win situation for tourists and marine animals at this museum. As they get somewhere to call home, visitors have the best opportunities for sightseeing. It is an underwater attraction that you must visit every time you are in Mexico. You will get to see more than 400 sculptures in this museum that are made of concrete.
Alexandria, Herakleion and Canopus, Egypt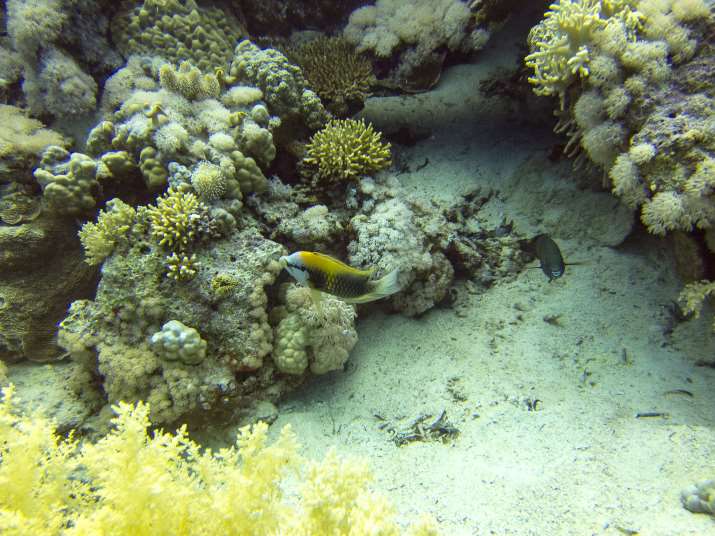 These are regarded as the lost cities of Egypt, believed to have sunk deep into the waters about 1,500 years back. This was as a result of an earthquake and the cities sunk together with their valued treasures that included many artifacts. However, there have been many theories to explain how the cities were submerged including the increase in sea levels. There have been a lot of archeological digs that are still going on at these sites as efforts continue to determine their topography and location.
Christ of the Abyss, Italy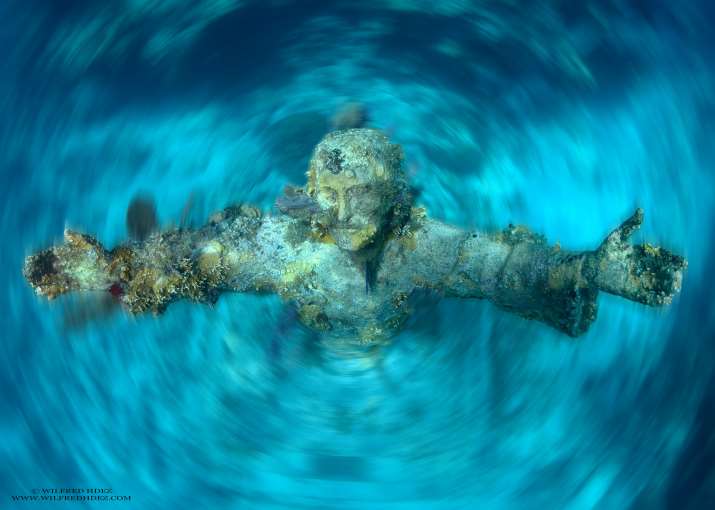 You will find this underwater attraction in Italy. It is a statue depicting Jesus Christ made of bronze and was placed in the water in August 1954. The statue sits deep at 17 meters with its height measuring 2.5 meters. There are different casts of the same statue that have been located underwater in several parts of the world and have very minimal variations. Guido Galletti is the person behind the creation of this statue which is a big attraction for tourists from different parts of the globe.
Molinere Underwater Sculpture Park, Grenada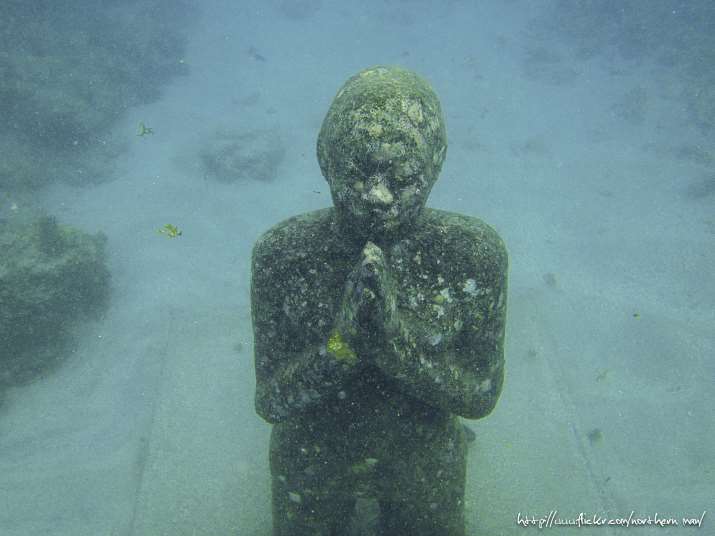 This sits off the coast of Grenada in the West Indies and has a big collection of contemporary art. It has been open for public visits since 2006 and it's a good place to engage with the underwater atmosphere. Jason deCaires Taylor is the person behind this underwater attraction and he installed some figures made of cement on the floor. It is a top attraction of the world waters.
Hotel Conrad Rangali, Maldives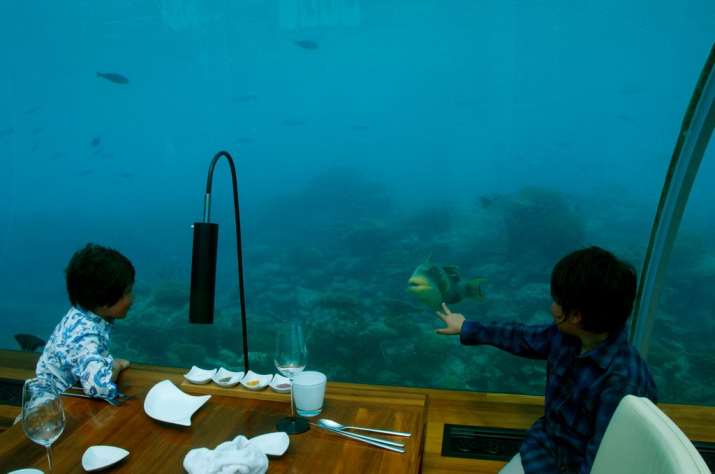 This is an award winning attraction that is popular for honeymooners. Newly-wed couples usually make a trip to the place more often to enjoy the services of its honeymoon-suite that is very exciting. Its beach villas are luxurious and striking which you will enjoy in addition to spa water villas that are marvelous. Choose to spend just a night at this underwater hotel and you will be able to enjoy some breathtaking views of marine life.
Neptune Memorial Reef, USA
This is another of the underwater attractions that you will get maximum value in visiting. It sits in the outskirts of the Florida Keys Biscayn and has remained open to the public since 2007 after going through limitless challenges. Its location covers 16 acres of the ocean base and depth at a deep of 40 feet. You will find it to be a fine place to rest under the waters and it's by far the biggest man made reef. It is a home for both divers and marine life.
Underwater Post Office, Vanuatu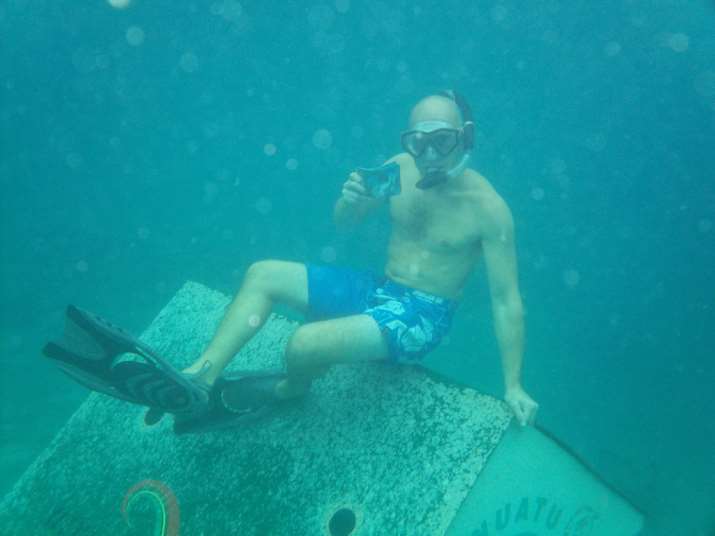 This post office in Port Vila has mesmerized many people who don't understand how it operates. Actually, it is very busy for postcards and its activity exceeds that of many other post offices across the world. It is the first ever post office to sit underwater and visitors there travel with their postcards to have a firsthand experience. It is located about 50 meters off the Hideaway Island and no visitor has ever been frustrated during a tour there. In depth, it is 3 meters deep and young people are the common visitors.
Utter Inn, Sweden
This place is charming and beautiful which is the main reason why visitors travel to Sweden often. It's located in Lake Malaren in Vasteras and you will enjoy a ride on a boat as you gain access to the Inn. There is a house that floats on the water surface from where you will gain entry to this underwater attraction. The room submerged in the water has windows surrounding it to offer a good view of Marine creatures. You can swim as well as sunbathe at this place to relax comfortably.
Bali Underwater Wedding, Indonesia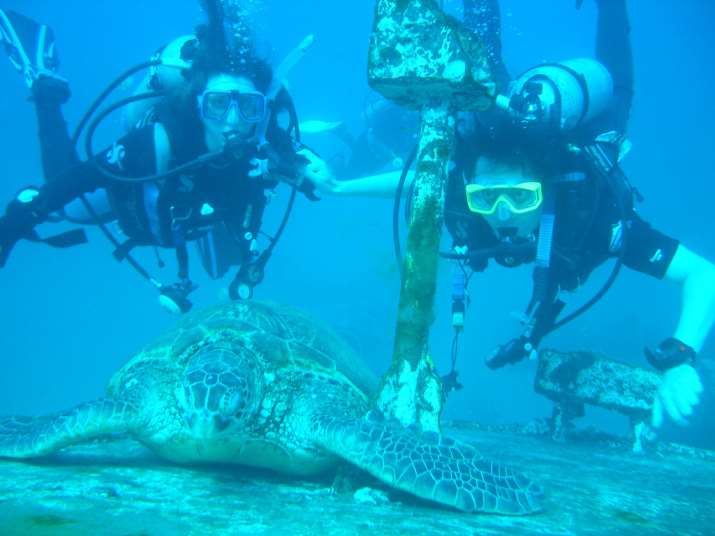 If you are looking for a good place to hold your wedding, Bali will not be a bad choice because it is very romantic. Add to your list of options this underwater attraction and you will be good to go. This is a paradise for any dream wedding that you have ever thought about complete with boating for the entire day and enjoyable ceremonies. Whether you are an experienced or novice diver, this place is well suited for your enjoyment so never limit yourself at all.
Jules' Undersea Lodge, USA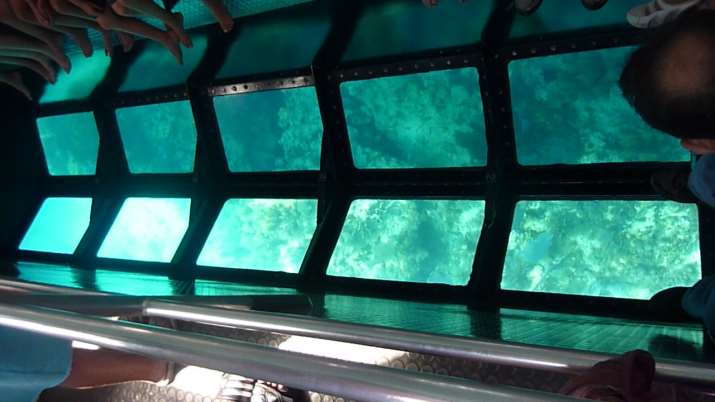 This one is in Florida, USA and one has to dive for about 21 feet deep before getting to the lodge. It is a memorable experience that you will never forget in your lifetime. Emerald Lagoon is the main entry point and you will have to have the guidance of an experienced diver if you are not used to diving. There is a common room where visitors get enough entertainment plus a dining area, supplied kitchen and communication center. There is nothing you will miss at this cool underwater attraction.