10 of the Coolest Ferris Wheels to Visit
Many people have heard of Ferris wheels but never knew that they can be a suitable tourism destination. There are many such wheels across the world and it's upon personal decision to choose the one that suits one that intrigues you most.
These wheels are usually tall and used by tourists for observation purposes. A single wheel has many pods for carrying passengers with a central rim which they are attached. There is a motor that powers the wheels and this article will review ten of the coolest Ferris wheels to visit across the globe.
London Eye
This giant wheel is located near the River Thames and is a key tourist attraction in London. It stands at 443 ft tall with a diameter of 394 ft. The wheel was erected in 1999 and was regarded as the tallest in the world at the time. At the moment, the London Eye is the second tallest viewing point in London after the Observation Deck and the tallest in the whole of the European continent. A total of seven architects led by Frank Anatole helped design the wheel that was officially commissioned by former Prime Minister Tony Blair in 1999.
Singapore Flyer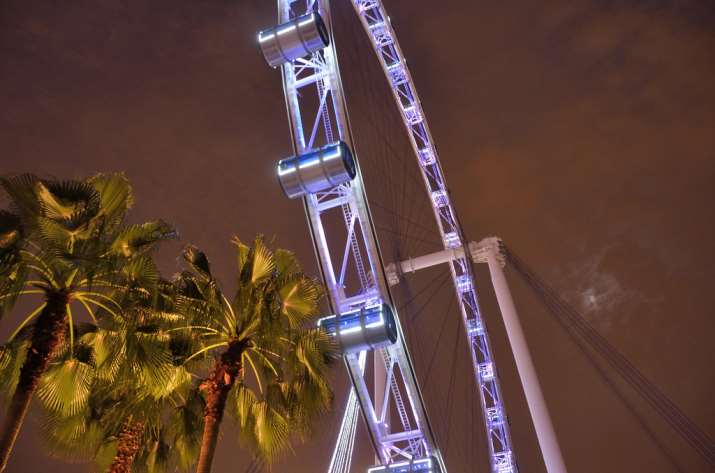 This observation wheel in Singapore was opened to members of public in 2008 and draws thousands of tourists annually. The construction work for the wheel took approximately two and a half years and comes with a total of 28 pods. Its height stands at 541 ft and the idea to have the wheel constructed was first put forward by Patrick MacMahon in the early 2000's. When it started operations, the wheel rotated in a counter-clockwise direction but later changed.
Navy Pier Ferris Wheel
You will find this Ferris wheel in Chicago which stands tall at 1,010 meters. Its location at the shores of Lake Michigan is a strategic point for tourists visiting America. It was constructed in 1916 with the initial cost valued at $4.5 million and Daniel Burnham was the architect behind its construction. Common attractions around this wheel include sightseeing with many companies available to offer quality and affordable services, cruises as well as water taxis. The pier also plays host to the Chicago Flower and Garden Show together with Strictly Sail Boat Show that you can enjoy.
The High Roller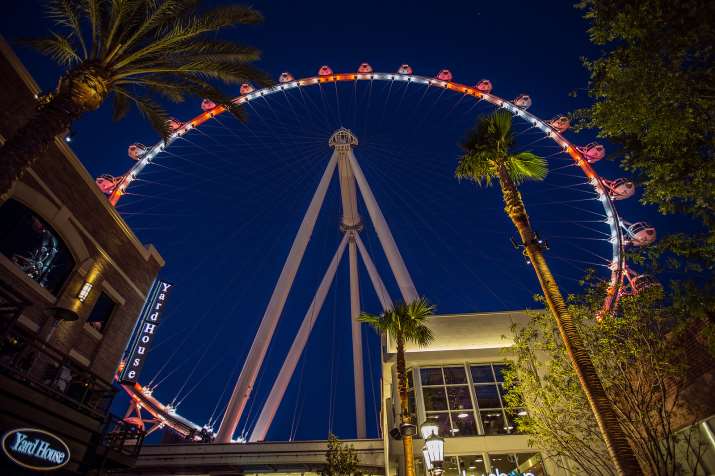 You should consider visiting Las Vegas once you are in America to enjoy this wheel. It is recorded as the biggest observation wheel worldwide with a height of 550 ft thus it's not an average Ferris wheel that you are used to. The fact that it has found a space in the Guinness Book of Records says a lot about how valuable the wheel is to tourists visiting Las Vegas. Notably, this wheel sits at the middle of the Las Vegas Strip and acts as the central point for an open-air shopping district that consists of entertainment and dining amenities. Literally, this is a place you should not miss out visiting once in Vegas.
Zhengzhou Ferris Wheel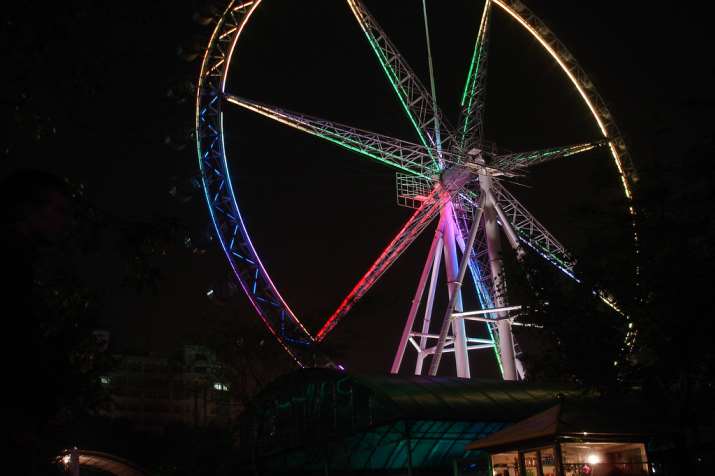 This 390 ft tall wheel is in China and is located at the Century Amusement Park. Its construction work was completed back in 2003 and is among three other wheels in the country measuring the same height. China is a country of Ferris wheels as Star of Nanchang is the tallest with a height of 520 ft plus small others namely Tianjin Eye, Suzhou Ferris Wheel and Changsha Ferris Wheel.
Melbourne Star
This Australian Ferris wheel is located at Waterfront City and stands at 39 4ft to explain its giant looks. A single rotation around the wheel takes approximately 30 minutes within which you will have an uninterrupted view of 360 degrees stretching for up to 40 kilometers. Even though it was opened in December 2008 that was behind the initial schedule by two years. To make things worse, it took only forty days before closing down owing to notable defects. The repairs were extensive and re-opened in December 2013. It's a huge attraction for tourists in Australia.
Roue de Paris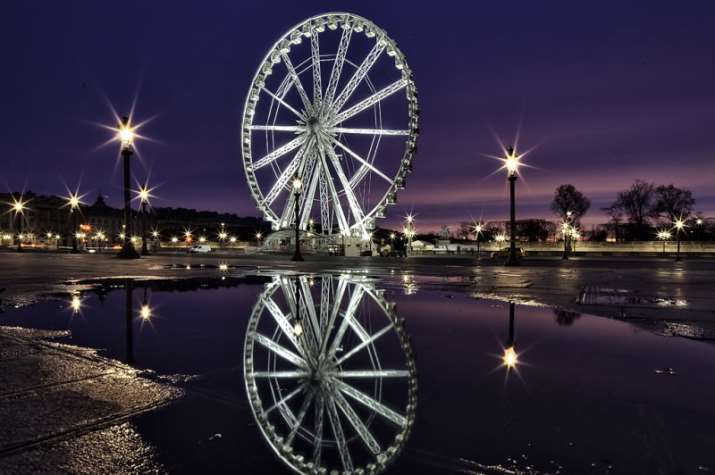 At least you will not be idle when touring France as this Ferris wheel is a good observation platform to see. It is 200 ft tall and transportable having toured countless locations across the globe. It lacks a permanent foundation which offers flexibility to tourists who are mobile and would want to get the best from their tour. Erecting the wheel can take up to 72 hours and 60 more to dismantle. You don't have to be in a specific location within France to enjoy this wheel because it's always on the move.
Cosmo Clock 21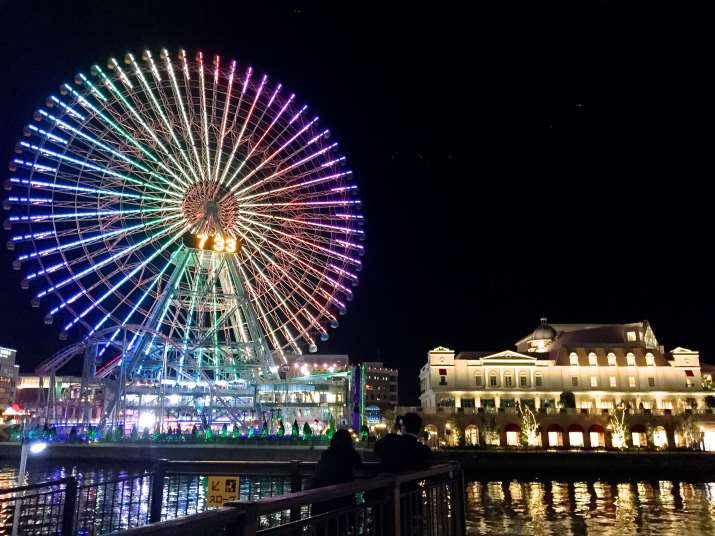 The Japanese city of Yokohama hosts this Ferris wheel which is the largest clock in the world at 353 ft. At its official opening in 1989, Cosmo Clock 21 was the tallest in Japan but competition later came from Tempozan Ferris Wheel in Osaka that is 369ft tall. The wheel was dismantled in 1997 and relocated to the current base at Cosmo World Amusement Park to increase its height. It has a total of 60 cars for passengers with each accommodating up to eight people. A single rotation takes 15 minutes.
The Niagara Sky Wheel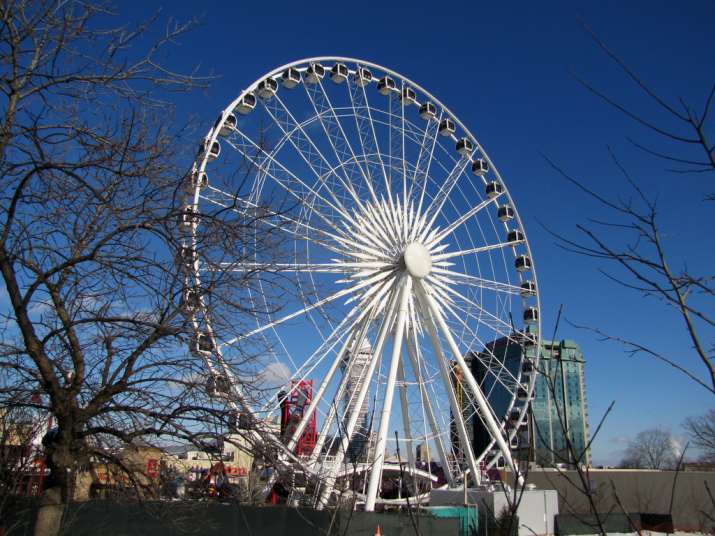 A visit to Canada will take you to this Ferris wheel located in Ontario and stands tall at 175 ft. It has 42 passenger cars that are manufactured using Swiss technology and each of them accommodates eight people at the same time. The cars are heated when its winter and air conditioned during summer to acclimatize well with prevailing conditions. You can take a comfortable ride of up to 15 minutes with fantastic views of the Niagara River.
Star of Nanchang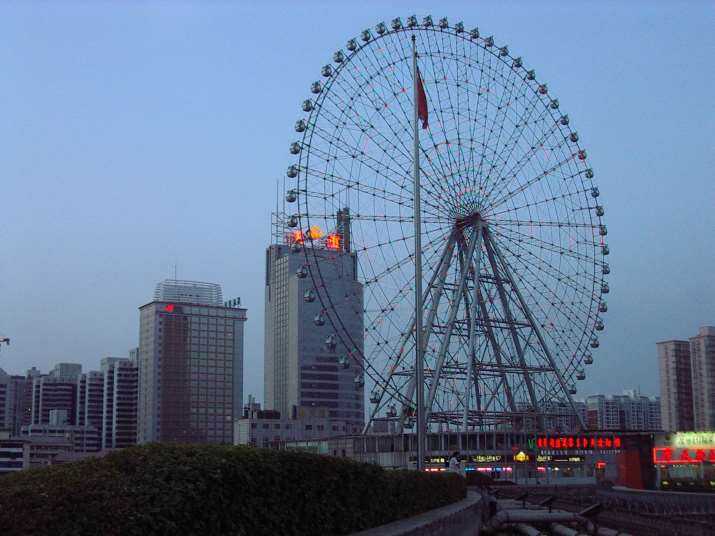 This Chinese Ferris wheel stands at 525 ft and was officially commissioned in May 2006 at a cost of $7.3 million. Its gondolas count to 60 and are air conditioned and spacious enough to accommodate eight passengers each. One rotation takes 30 minutes and carries 480 passengers once completely full. Its rotation speed is slow to allow passengers to embark and disembark without the wheel necessarily stopping.