10 of Londons Most Iconic Attractions at Night
With all its splendour and beauty during the day, London is a totally different city under darkness. It appears like many people prefer the city with its looks at night than during the day. Some of the attractions that are not very attractive become the key attraction for tourists at night. That is why visitors from all over the world enjoy touring London. You can sight see both at night and in broad daylight without enduring any limitations.
This article takes an in-depth analysis of the top ten most iconic attractions in London at night. It's up to you to choose the one that is well suited for your satisfaction.
London Eye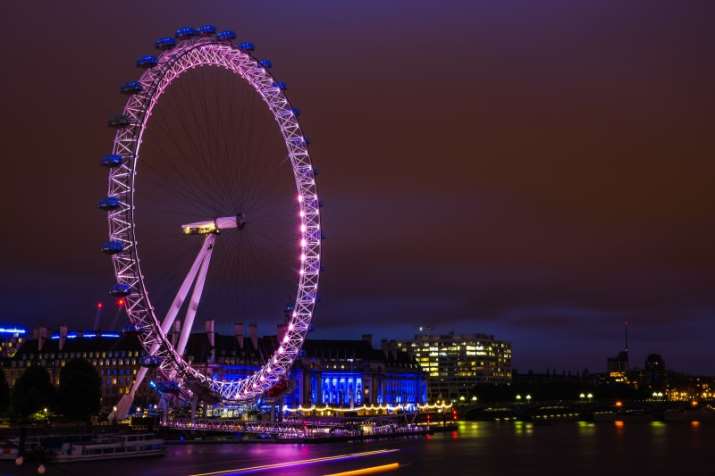 Even without darkness, this is a highly attractive site but you will love looking at it under darkness. This will be a must-visit when in London because its views are more than just stunning at night. By the time you are through with one revolution of about half an hour, you will have looked at many things to satisfy your eyes. It is the main landmark for this city which explains its significance as a tourist attraction.
Tate Modern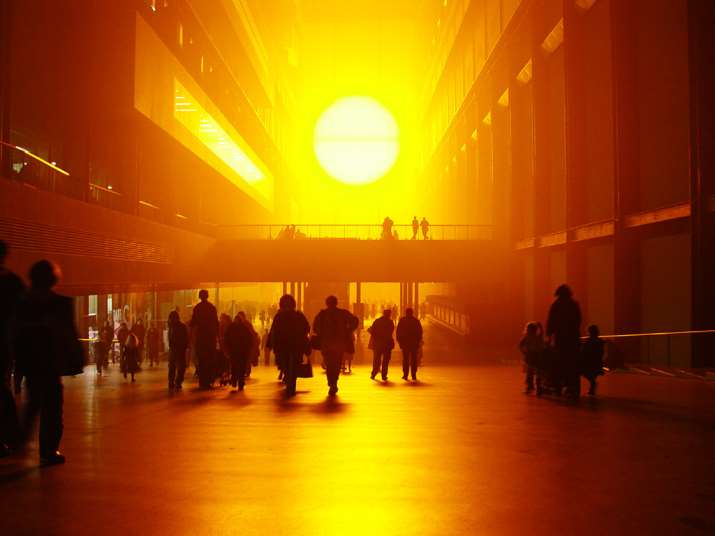 This is a highly iconic building of London and a good spectacle to watch at night. There are no charges when entering this building so penetrate through to Level 3 where there is a balcony. From that point, you will have a clear view of the River Thames. Promptness is required when you want to have views at night because it is closed by 6pm. You will have only yourself to blame in case you are locked out. However, the closing hours on Fridays and Saturdays are usually extended to 10 pm.
Vertigo 42 Champagne Bar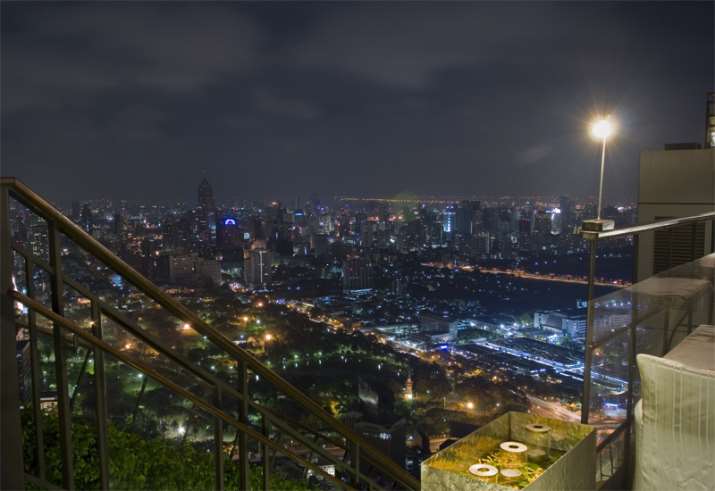 This social place is one of the best in London from where you will have a good view of the city transforming from daylight to darkness. The view will be exceptional and you don't need to boast about it. The bar is located on the 42nd floor of Tower 42 giving you the guarantee of getting the best aerial views. Even for having the views of the city under darkness, it is a worthy reason for you to visit this bar alone with sipping some drinks.
Cheval Three Quays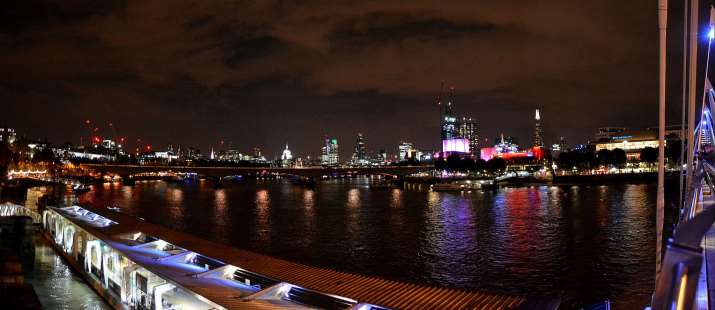 This apartment has rooms that offer arguably the best views of London at night from any room. The rooms are well positioned so you will have the best experience regardless of the one that you settle for. You will be able to view the London Eye and Tower Bridge from among many other local attractions. Select one of the twin balconies available to sit down and watch as the night wears thin. Those are views you will never forget anytime soon.
Westminster Palace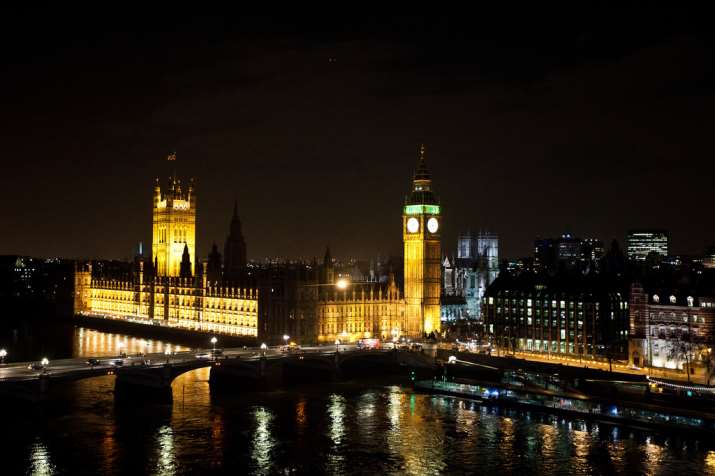 Not only in London but the entire world, this building will offer you the most panoramic views at night that you have never seen before. There are many other buildings in different cities that rival this one but this is way ahead of the pack. Elizabeth Tower and the Houses of Parliament are some of the buildings that glow clearly when viewed at night and their reflection on the River Thames adds more value.
Radio Rooftop Bar
This is location on the 10th floor of ME London hotel and guarantees visitors of excellent views of London city. You can take to any of the extensive terraces at the bar and there will no distractions in your way. This will allow you to see very far sections of the city. It offers the best views of the London Eye, Tower Bridge, London Bridge and the Houses of Parliament.
OXO Tower Restaurant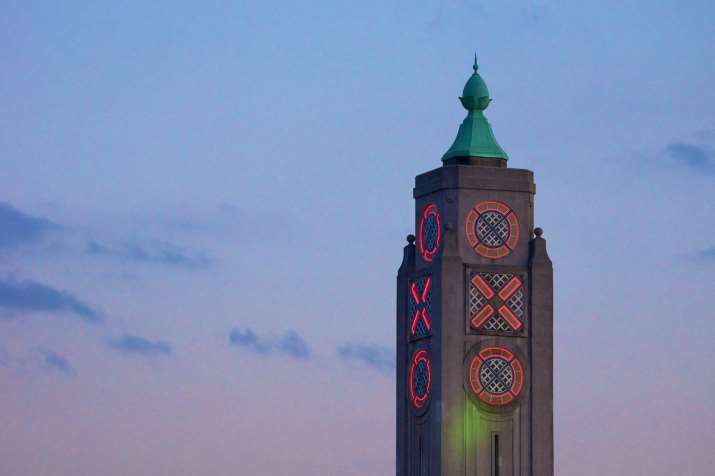 This restaurant sits at the summit of London's famed tower. From there, you have an assurance of viewing London to the fullest under darkness. Details of all landmarks and attractions are clear so you don't have to get concerned about your views. Get up to the 8th floor where the restaurant is located, order for your meal and then sit down in a vantage position to study London at night. There is a long terrace where you can find your way to because it faces the city head-on and views from there are clear.
Westminster Bridge
For you to have the best views of this bridge, it is not necessary that you scale up tall buildings or struggle to position yourself. It is well viewed from many positions and directions at night. You will have similar views to those achieved from the tallest building in London. When at the bridge, you will view the National Theatre and its diverse colours as well as the London Eye and the South Bank colourful lighting. You will have the feeling of being in a totally different world.
Paramount
This is possibly the highest view point you can have in London at night. You can't imagine the views of this city from the 32nd floor of Centre Point. It is more like a movie because there is a viewing gallery that is carved out on the 33rd floor. That is what you should use to achieve your mission. Your views there will be a 360-degree angle and no other in the city can rival that. Order a drink and sit down to have a wonderful view of London at night.
Babylon's Roof Gardens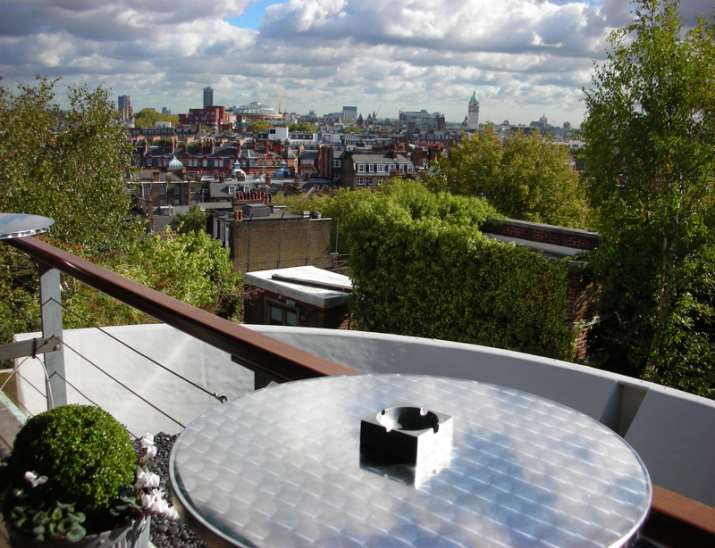 This is a rooftop restaurant come nightclub and you know what that means. You will have the best views of London at night as you sip your cocktail. Alternatively, pick some salads on the terraces while at the same time you enjoy quality views of West London.
You will always have the best views of London at night regardless of the attraction you choose. These are just ten but there are several other places where you will get to see London at its best under darkness. Ensure you have researched widely to exhaust your options.