10 Amazing Glaciers worth a Visit
Glaciers are an incredible wonder of the world to witness. These are natural features thus have huge adventure on offer for those who visit them. If you travel around all the continents, you will have the opportunity to see some of the world's most amazing glaciers. Some of them have not been fully explored and this will be your opportunity to know them more.
Take a look at the following top ten amazing glaciers that are worth a visit.
Perito Moreno, Argentina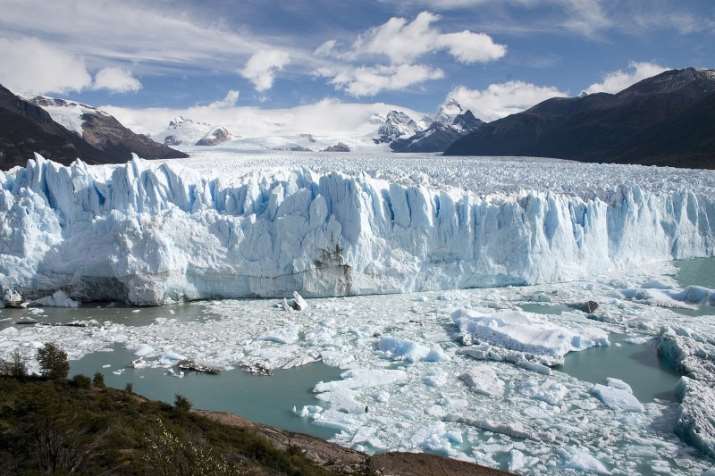 Perito Moreno is in Argentina and draws its ice from the South Patagonian ice field. It is a very unique glacier from many others in the world because it keeps on evolving rather than receding. Accessibility to this glacier is very easy with a minimal challenge which is the sole enticement for tourists going to Argentina. You will have a total of three viewing points to choose from and that will give you the freedom to choose which best suits your satisfaction.
Vatnajokull, Iceland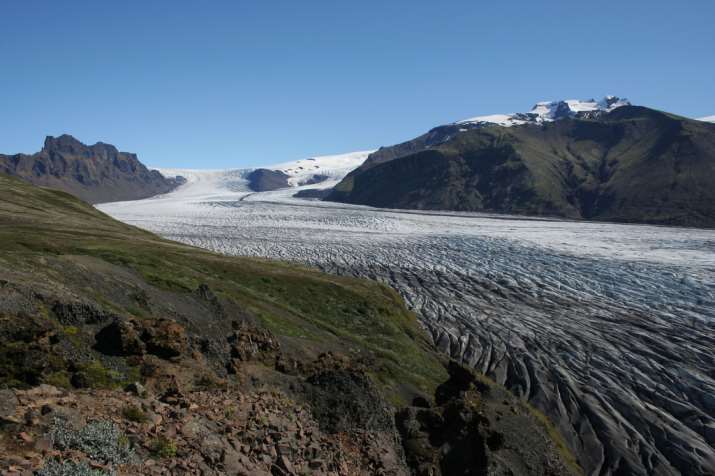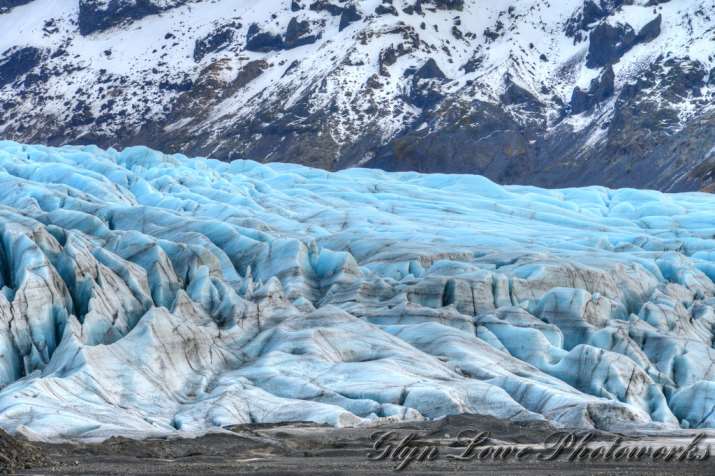 Vatnajokull is among the largest glaciers in Europe covering up to 8 percent of Iceland. It's surroundings of hot springs, an ice cave and active volcanoes make Vatnajokull an amazing sight to see. There are always guided tours available for visitors and they range from half-day tours to family treks. It is in the Guinness Book of Records as the longest sight line in the world but that could be eroded since its existence is under threat from continued recession. Regardless, it is a adventure-filled sight to see.
Furtwangler, Tanzania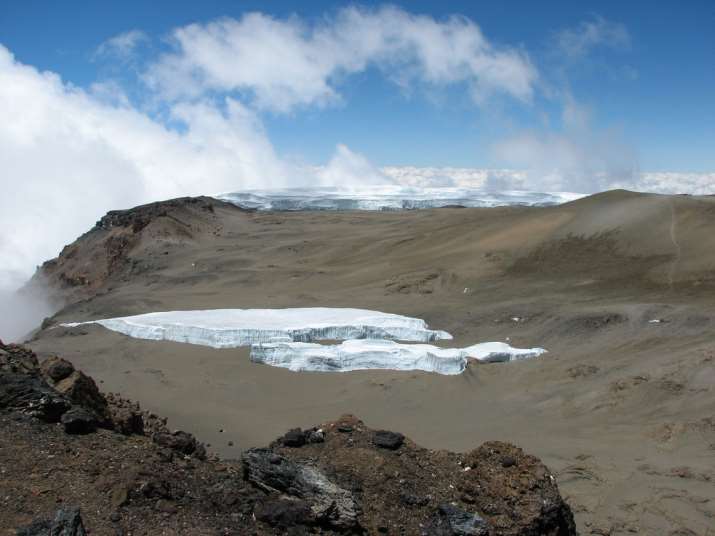 Furtwangler is a glacier found at Mount Kilimanjaro in Tanzania. It is an iconic glacier and has consistently lost huge amounts of ice over the years. Experts have predicted that there will be no glacier sitting at the mountain's top by the year 2020. It is one of the places that you must plan to tour once in Africa as it has all the adventure you will be looking to have.
Drang-Drung, India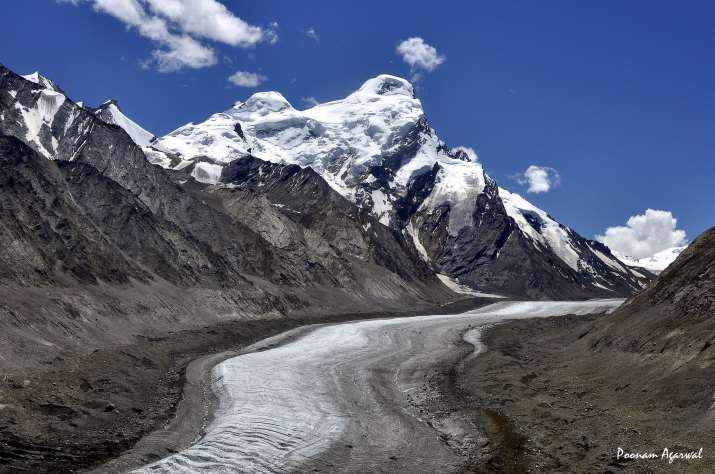 Drang-Drung is part of the Himalayas in India and its well worth a visit. The Himalayas has many glaciers but this one comes second in terms of size and the easiest to access. You can take a drive to this glacier which is a very beautiful and fascinating sight to see. Drang-Drung is responsible for feeding the adjacent Doda River which means it impacts heavily to the local climatic conditions.
Yulong, China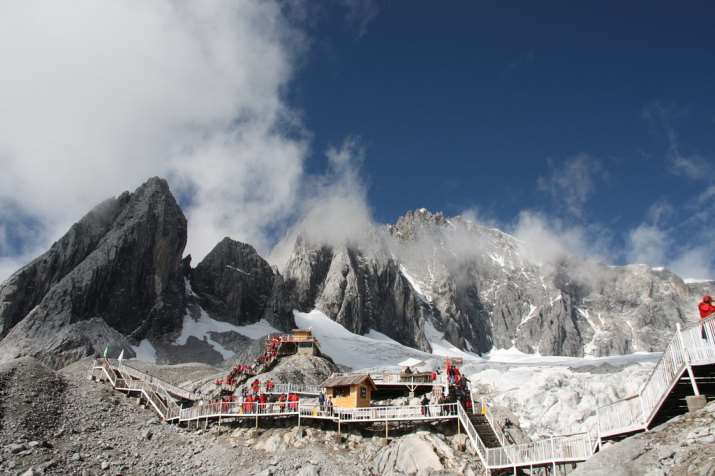 This is one of the few glaciers that sits at a high level and climbing up is a task that many tourists dread. It attracts countless tourists to China, specifically skilled climbers, who are proficient with what it takes to scale up a mountain. It is not very easily accessible but maneuvering your way through will open your world to one of the most fascinating sceneries. Its recession rate is very high with fears growing that Yulong might not be in existence in a few years to come. Make sure you have witnessed this great wonder of the world before it disappears.
Athabasca, Canada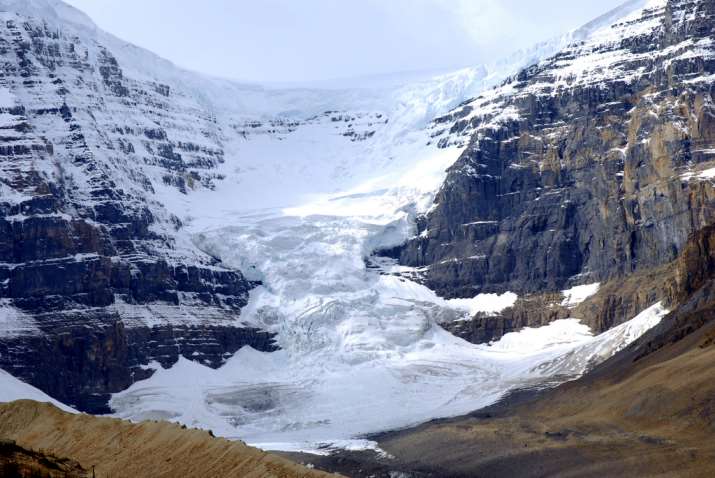 You will come across this glacier in Canada and it forms part of the Columbia Ice field. It was once mighty in size but has today reduced in size significantly due to unprecedented recession. Many tourists usually keep away from the glacier because it has been labeled as a dangerous place to explore but the fun it offers is more than that. Actually, many people have lost their lives at the glacier after falling into the deep clefts but that should not be a major concern as long as you are careful enough. A trip to this glacier will be worth the time and money committed.
Pasterze, Austria
In Austria you will come across this glacier which is the country's largest and sits at its largest mountain, Glossglockner. It has become very popular owing to the high number of tourists who flock there every year and you must be part of that experience. Its proximity to the lakeside resort of Zell am See has added to its popularity but the reality of up to 33ft of ice receding every year is not good news to tourists. This means it will become extinct in the next few years thus you must plan to visit soonest possible.
Fox and Franz Josef, New Zealand
This is a very extraordinary brace of glaciers found in New Zealand because of the low altitude it sits in. It's part of the Te Wahipounamu World Heritage Site Park which ensures that visitors can have the opportunity to see some of the world's top wildlife that inhabits it. Hiking is very easy owing to its low-lying nature while helicopter tours are offered for those who want to have an aerial experience of the glacier. Its loss of ice is considerably low compared to other glaciers thus it looks like it will continue to exist for many more years.
Quelccaya Ice Cap, Peru
This is the biggest ice cap of the tropics thus holds a lot of adventure and rich history. Experts have already warned that its existence is highly compromised by the high shrinking rate thus you are advised to make a trip there as soon as you can. The earlier you go the better for you to experience its beauty before dilution or even extinction. There are guided tours offered to visitors even though it will be a huge challenge considering its rough terrain and altitude. Your views will be complemented by the surrounding mountains as well as glaciers.
Glacier National Park, USA
Glacier National Park is in the USA and is home to 35 glaciers down from its original 150 that existed in 1850. Out of the 35, only 25 remain active which says a lot about its possibility of existence in the coming years. You will have great fun and a worthy tour once you visit the park to see the remaining glaciers before they go as well. There are many remarkable hiking routes available at the Glacier National Park which you can explore as well as unique wildlife to see like grizzly bears.