Top 5 Botanical Gardens in the World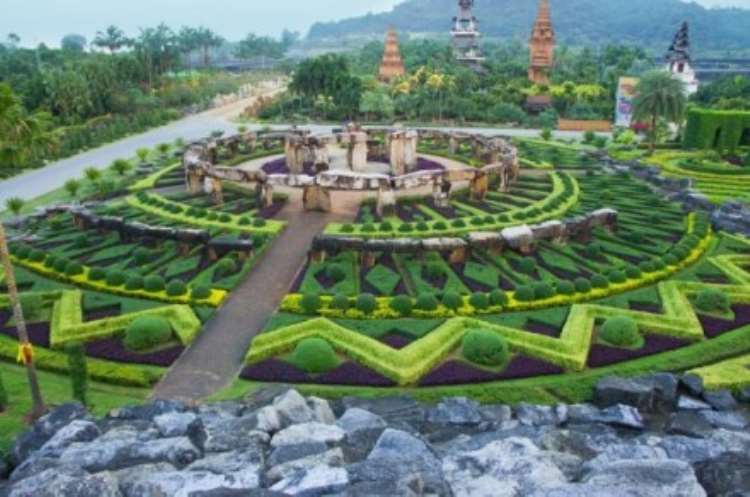 The botanical gardens across the world are meant to be an oasis of peace, silence and relaxation. Some of them impress through their size; others, through the variety of species of plants. No matter how old you are, make sure you have enough time to visit at least one of the following botanical gardens.
Nong Nooch, Thailand
The Nong Nooch Botanical Garden is located in Chonburi Province, Thailand. The garden impresses us because of its structure; all the plants and ornaments are carefully placed in a strategic way, almost in perfect geographic forms. It is spread over an area of 2 square kilometers, so there's enough to see there. The garden broke ground in 1980 and since then millions of tourists come to admire it every year. Nong Nooch it's spread in several divisions, including cactus garden, European garden, ant tower and flower valley. You won't get bored there, that's for sure.
Kew Gardens, United Kingdom
Also called the Royal Botanic Gardens, Kew gardens are United Kingdom's capital. It is extremely old – founded in 1700s – and it currently own over 30,000 different species of plants. The garden covers over 300 acres, which means about 1.2 square kilometers. There are a lot of attractions inside the garden's perimeter, including conservatories, greenhouses, palm houses, galleries and the famous treetop walkway. The garden is extremely spectacular during the spring or early summer, so make sure you take this into account before going there. The price should be around $25, or about £17 in local currency.
Kirstenbosch Botanical Garden, South Africa
Located in South Africa, this garden will get you as close to nature as you'll ever get. Cape Town has the perfect climate for growing all sorts of species of plants. Besides plants you can also admire a vast collection of art objects, like paintings and sculptures. There are over 100 species of birds in the area and hundreds of species of insects, but there's no guarantee that you'll see them all. There are three restaurants in the garden where you can have a drink or dine. It's definitely a place that needs to be visited if you ever go to Cape Town.
Royal Botanical Gardens, Sri Lanka
About 3 miles west from the city of Kandy you can find this spectacular botanical garden. If you're wondering in which country it's located, well, the answer is somehow unexpected: Sri Lanka. Even though it covers only about 150 acres (half of square kilometer), there are plenty of things to see here. One reason why the garden is populated with tourists is because it dates from 1700s. You'll get to see over 4000 species of plants and over 10,000 species of insects. There are several small lakes with various species of lilies. Overall, the garden offers a decent experience.
Denver Botanic Gardens, United States
If you want to check out one of the largest collections of species of plants that can last in cold climates temperatures all over the word, the Denver Botanic Gardens is a location to check out. It was inaugurated in the 1970s and since then numerous species of plants are brought there constantly. You should also check the greenhouse and the Japanese garden in order to get a complete view of Denver Botanic Gardens. Last but not least, there's a publicly accessible green roof which is pretty cool, so you should check it out as well. The ticket price for an adult is $12.
If you're a nature enthusiast then you should check out these gardens. We know that they are in different parts of the globe, but we reckon that in a lifetime you should be able to visit them all. It's a great experience.