12 of the Most Beautiful Natural Pools on Earth
There is a lot of fun that comes with swimming. Many people have their own ways of doing it in swimming rivers and even oceans. However, you will have an unforgettable experience when you choose to swim in a beautiful natural pool.
The following 12 natural pools will give you somewhere to start in selecting the ideal pool.
Roca Vecchia, Italy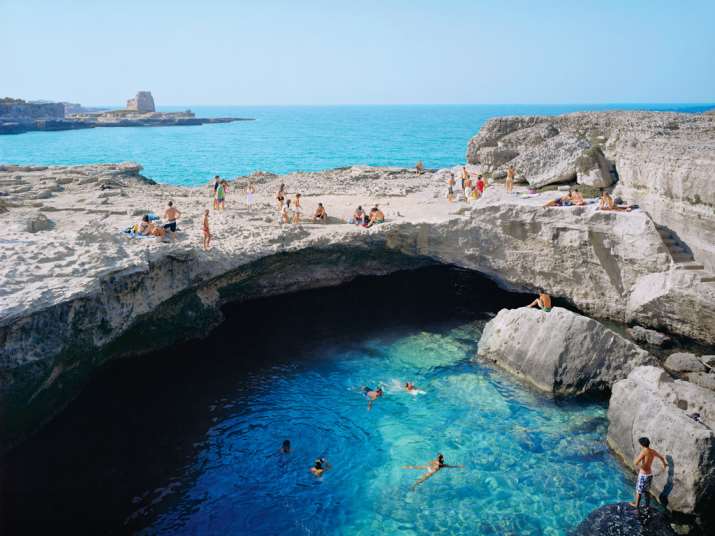 This is an incredible natural pool in Italy and consists of limestone pools where you can take a bath. There is no reason why you should not consider taking a bath in this pool for a completely unique and memorable experience. The Adriatic waters have always been an attraction for tourists in Italy and you should be one of them during your next visit.
Blue Lagoon Resort in Grindavík, Iceland
This is a geothermal spa and has for many years been a top attraction for tourists visiting Iceland. It mostly consists of warm water that has many minerals including sulphur and silica. It is believed that taking a bath at this natural pool can help deal with skin diseases.
Bondi Iceberg Public Pool, Australia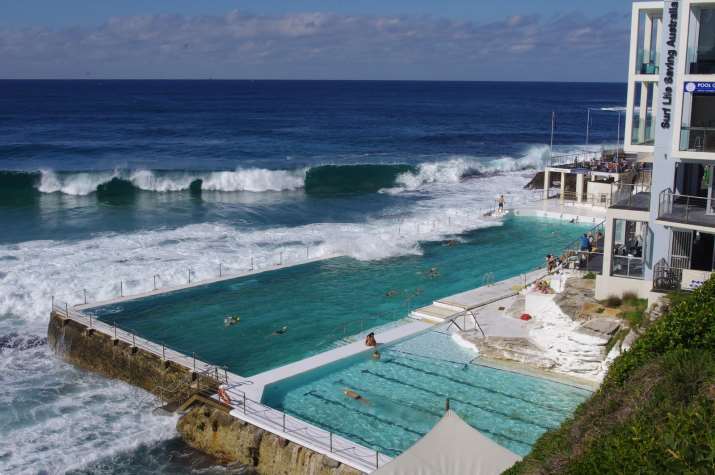 This one is in Australia and is located at the meeting point of the Tasman Sea and southern coast. It measures 50-meters and largely consists of salt water. Its existence counts to centuries and has several amenities like a kiddie pool, bar and beach where you can relax and socialize. There are waves that crash into the pool occasionally which you can visit to see and charges are mostly $5.50 for adults while for children you will pay $3.50.
Giola, Greece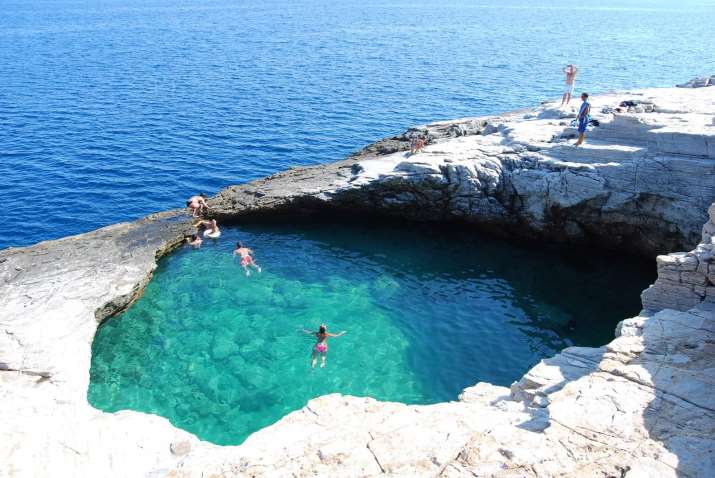 This is a rocky pool with the rocks rising up for a height of 8 meters. This offers swimmers the opportunities to dive into the waters that are always clear but the course to this pool is one of the toughest. You must be prepared to walk for a distance of about 2 kilometers from the main road. Despite that, you must get to the pool at any cost and have a lifetime experience.
Devil's Pool at Victoria Falls, Zambia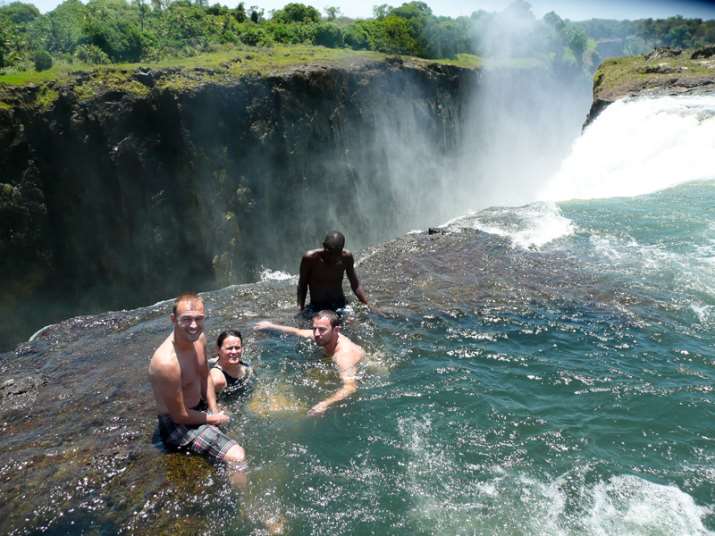 If you are looking for the ultimate perpetuity pool then Devil's Pool at Victoria Falls is the right choice for you. Getting to the pool will require you walk through rocky terrains and swim through River Zambezi. This will be a journey for the courageous and not fainthearted because the swelling waters of the pool will push you to the extreme which can create fear.
Havasu Falls Arizona, USA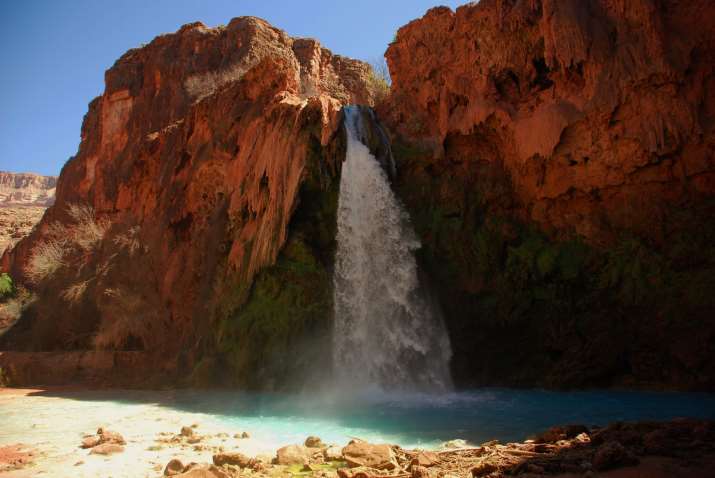 This is a globally acclaimed natural pool with lively blue waters and gorgeous scenery. Waters from the waterfall plunge down for a height of 100 feet to a pool where swimmers have the best times beating waters. There is an expansive sandy beach where you can relax after the swim. You will truly have a great experience once you have settled in this natural pool.
Fairy Pools, Scotland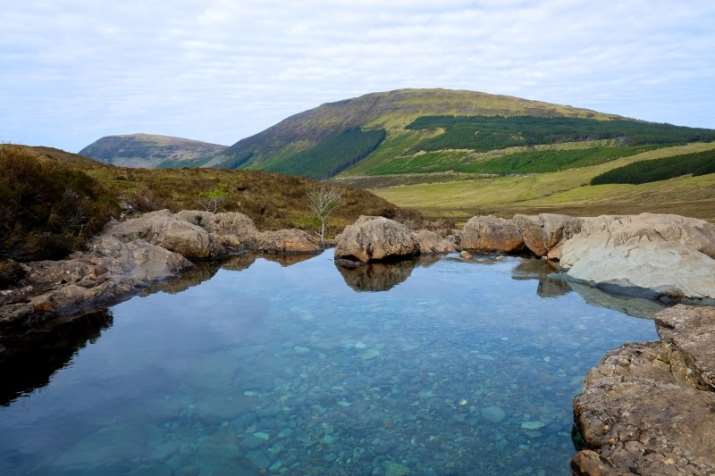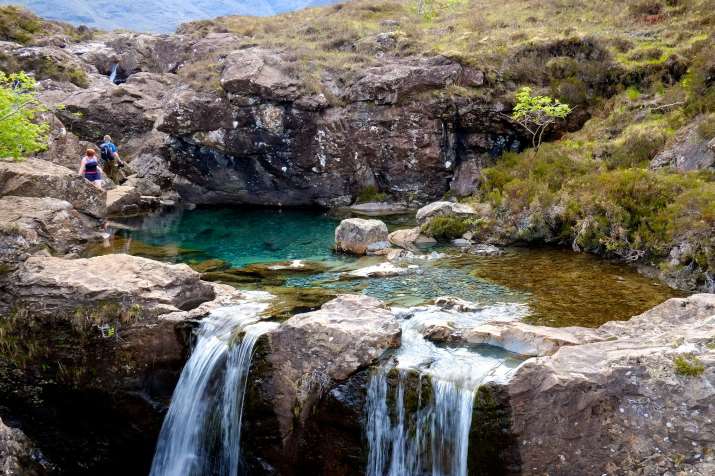 The Scottish tourism industry will offer you this stunning natural pool where you can consider spending your holiday. The waters there are crystal clear with blue colors and sit along River Brittle. This means supply of water to the pool is consistent which has been a key factor enticing visitors from across the globe to visit every year. If you are daring enough, there are wild swimming opportunities at this pool which you can take up under the cold waters.
Hot Springs National Park, USA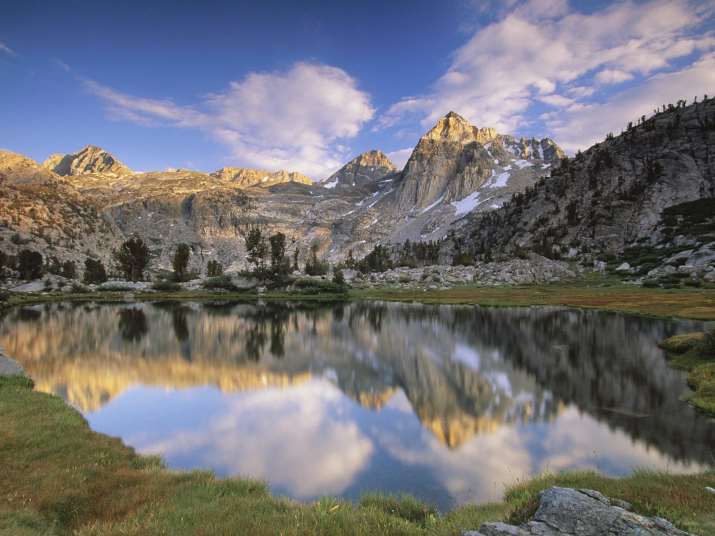 This is located in Arkansas and stands out as one of the best natural pools on earth that you can pay a visit. Thermal waters are produced from the springs and the belief that they relax and heal draws many tourists to the place every year. You can take a bath at the springs anytime and it's not discriminatory as both the poor and rich have made it their ideal holiday destination.
Johnson's Shut-Ins State Park, USA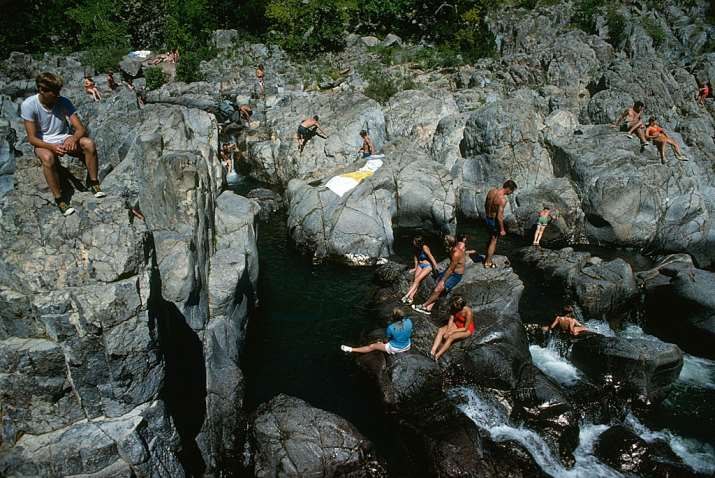 If you are in Missouri, you will find this natural pool a good place to spend your time. It falls over a lava rock that was formed billion years ago and has several wading pools and small rivulets on its way. It sits at a landmass of approximately 8,550 acres with visible features being Ozark landscapes, picnic spots, natural swimming spots and wonderful campsites.
Dudu Blue Lagoon, Dominican Republic
This natural pool in the Dominican Republic is deep at 100 feet and will be a good place for you to bath. It is highly secluded for privacy and the water is fresh. It's an unspoiled pool that you will have much to explore and the experience there will make you feel like it's a paradise. There are underwater caves at this pool thus you can try some scuba diving if you wish.
Sliding Rock, USA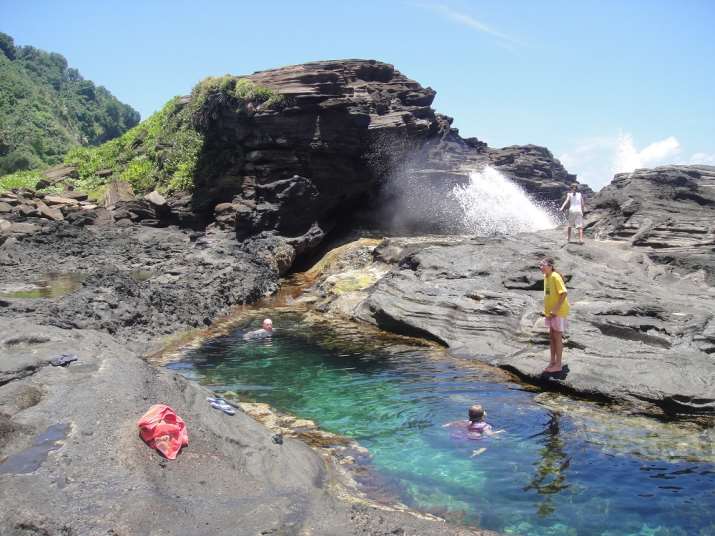 You will find this natural pool in Northern Carolina with the best time to visit being summer. This pool sits at the base of a 60-foot mountain. People used to come from all corners of the world to slide at this place and would end up in the pool that is 8 foot deep. You will enjoy a swim there during your visit.
Barton Springs Pool, USA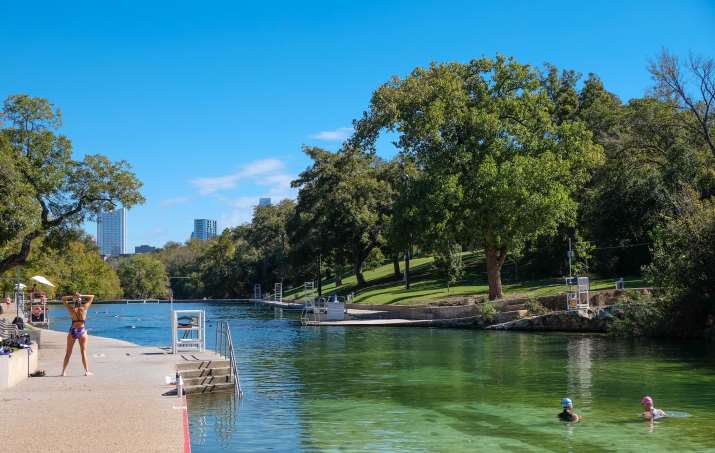 This is a very unique natural pool in Texas, USA. People are used to pools being fed with water from rivers but this one is very different. Barton Springs Pool draws its water from underground springs that were initially used for cleansing rituals by an American tribe called Tonkawa. Its temperatures range around 68 degrees round the year and sits on a landmass of 3 acres. You will gain free entry if you visit in the period between November and March. At 18 feet deep, this natural pool is ideal one to spend your vacation and have a memorable experience that you will live to tell.
Regardless of where you are planning to spend your vacation, there will be a natural pool in the neighborhood to explore and even experience. You have to differentiate between natural and private pools because the latter have little value to add to tourists apart from commercial gains through generating income.