10 Most Expensive Cars Ever Sold at Auction
Deals at a car auction can be very expensive to even seven figures at times. Many people visit such auctions looking for good quality and pricey cars just to show their financial might. If you are new to car auctions, you must be prepared for some hard work because there are many cars that you will come across. Making the final choice will be extremely difficult.
As a start for you and any other beginner, take a look at the following 10 most expensive cars ever sold at auction and you will have some sense of direction.
1962 Ferrari 250 GTO
This is a very rare car that has always been in high demand at an auction. It had a record sale of £22,843,633 at the Quail Lodge in California which was the highest sale globally, occurring in 2014. To date, this is the most expensive car to have ever been sold at an auction and was initially built for contesting the 1963 FIA World GT Championships which it won. Among the 39 cars produced by Ferrari at the time, this is the only one to have been maintained properly.
1954 Mercedes-Benz W196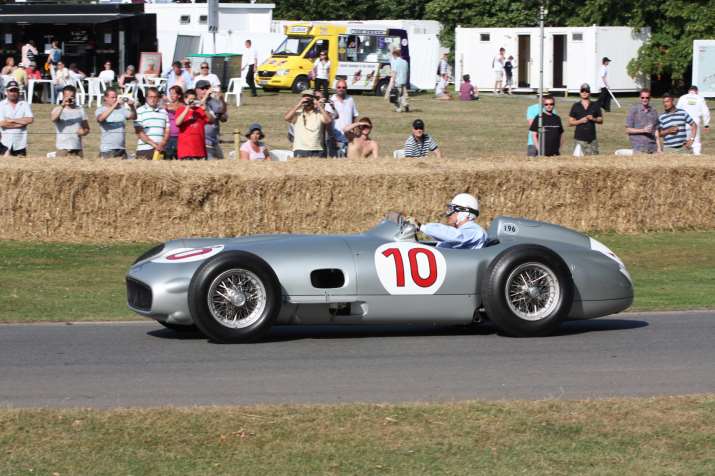 This grand prix car was sold for £17,735,702 at the 2013 Goodwood Festival of Speed. It was the official car used by Juan Manuel Fangio who won the Formula One championship five times. However, the sale of the car was crowded by some controversies with many people doubting its genuine condition. There were visible imperfections and grime while the buyer did not even have it washed. Even with that, it stands as the second most expensive to have ever been sold at an auction to date.
1967 Ferrari 275 GTB/4 NART Spider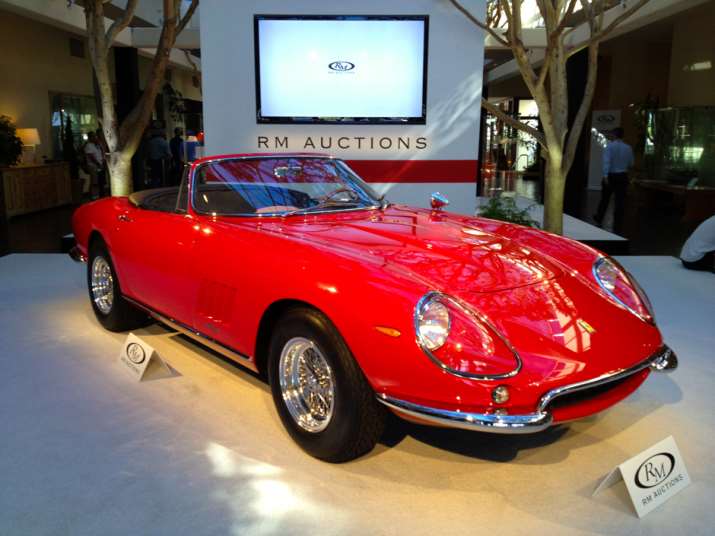 The person who walked away with this car paid a whopping £16,477,426 in 2013. It once made an appearance in "The Thomas Crown Affair" film and was the idea of Luigi Chinetti who was associated with sports cars. It ruled the American market for some time and its sale at the RM Auctions Monterey capped the good experience it had enjoyed.
1964 Ferrari 275 GTB/C Speciale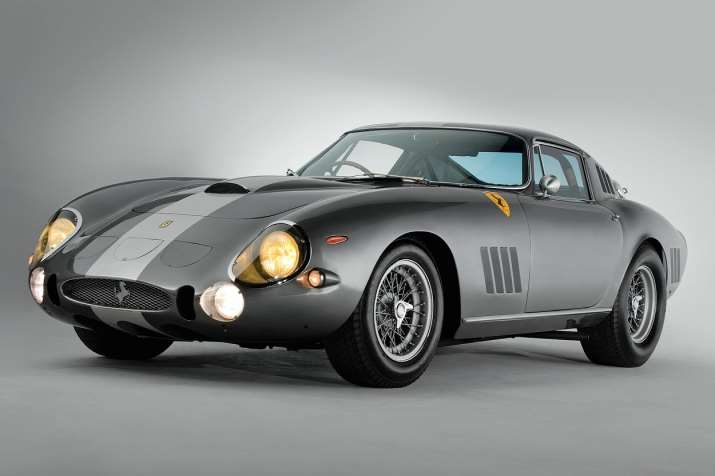 The price for this car at the RM Auctions Monterey in 2014 was £15,776,829. Maranello Marque built this car alongside three others in 1964 and 1965 with the aim of homologating Ferrari's newest racing car. It had an independent rear suspension which was very rare with Ferrari's and represented well the evolution process of the 250 series cars. The body of this car was made of aluminum; it was powered by a V12 engine and was light in weight as well as fast in speed.
1954 Ferrari 375-Plus Spider Competizione
This car sold for £11,022,525 at the 2014 Goodwood Festival of Speed. It was specifically designed for racing purposes by Ferrari and had a 4.9-litre V12 engine that powered it to a high performance. The car had its first competition at the Mille Miglia where it ended up second driven by Umberto Maglioli. That was the starting point for the car that literally had great times on the market.
1957 Ferrari 250 Testarossa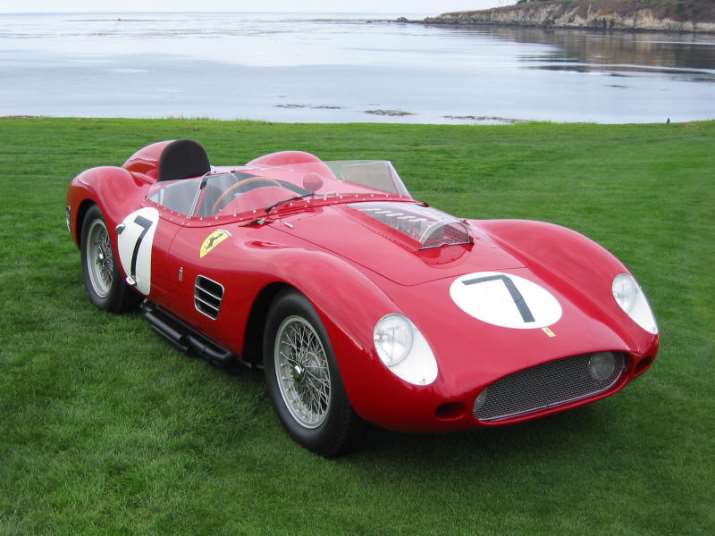 At the 2011 Goodings & Company Pebble Beach auction, this car sold for £9,820,546. It was the only car built by Ferrari under the 250 Testarossa stable and the price tag was much welcome. It's 3.0-litre V12 engine had the capacity of producing 300bhp which competed very well with many other racing cars on the market. It was an adored performer on the road and its presence at the auction awoke many potential buyers.
1964 Ferrari 250 LM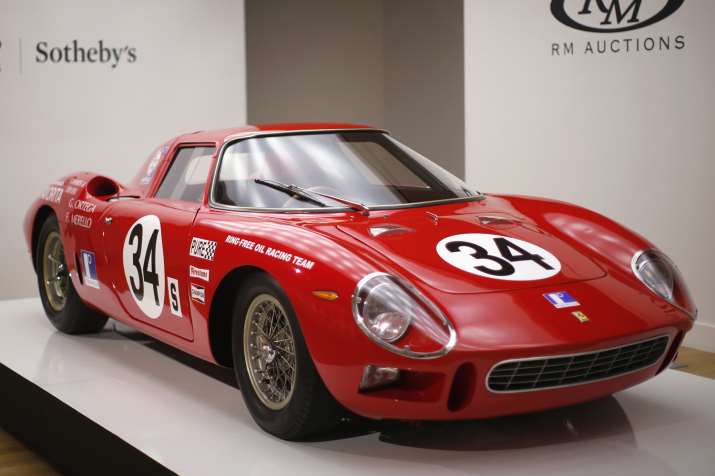 This was sold at the 2013 RM Auctions New York for a price of £8,568,261. This mid-engine car was a very unique model by Ferrari and many people regarded it as a good example in the motoring world. It had its first major competition at the 1968 Daytona 24-hours where it ranked number one in its category and eighth overall. The car had a vintage design and attractive red color that appealed to many buyers.
1953 Ferrari 340/375 MM Berlinetta 'Competizione'
This is yet another car in the 50's that really rocked the motoring world. It was sold for £7,677,162 at the 2013 RM Auctions Villa Erba Sale in Italy. Alongside two other Ferrar's, it was registered to compete at the 1953 Le Mans 24-hours race which marked its grand entry to the market. Furthermore, this car was driven by three different champions namely Giuseppe Ferina, Alberto Ascari and Mike Hawthorn. That was a rare and huge achievement by a racing car at the time.
1958 Ferrari 250 Testarossa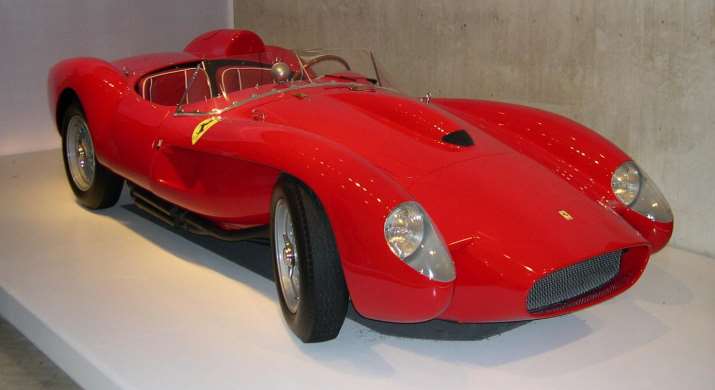 The sale of this car took place in 2009 at the RM Auctions Marranello and went for £7,431,319. It was among the 34 Testarossas that were built. Its major competition was at the Cuban Grand Prix that was held in 1958 in Havana but controversies marred the whole experience. One of the drivers Juan Manuel Fangio was kidnapped by the country's revolutionaries but it did not stop the race. Driven by Piero Drogo, the car came in 13th at the competition.
1936 Mercedes-Benz 540K Special Roadster
This car from Mercedes makes it to the top ten lists of most expensive cars at the auction and was not designed for racing. It was sold for £7,052,338 at the Goodings & Company Pebble Beach auction in 2012 and came with customized features. Since its manufacture to its time of auction, the car had only gone through three different owners.
These cars have really set the ball rolling in the motoring world. They set the bar high for subsequent cars that will come up for auction to be prepared for competitive bidding. Another notable thing is that most of these cars have unique features that help to push up their prices and attract the attention of potential buyers.
Please note: the pictures represent the type of car and are not necessarily the actual car which was sold.