The Seward Highway Road Trip: Traversing through Alaska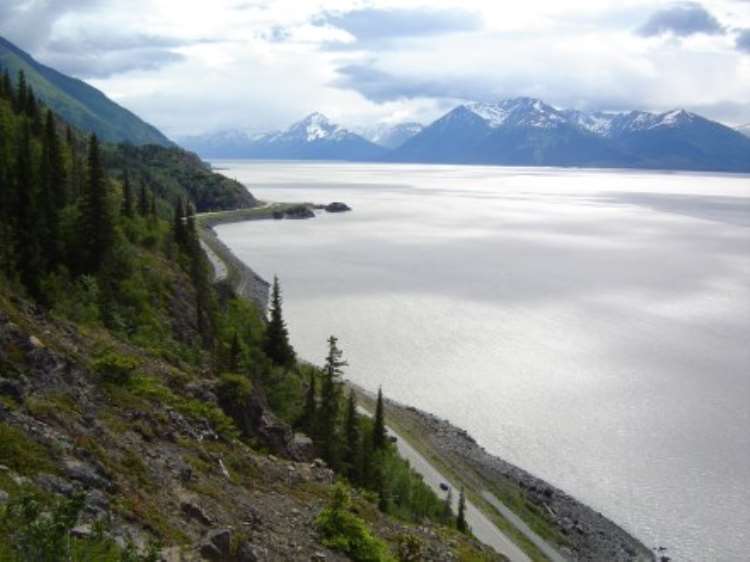 Alaska has long been famous among people who wish to see another interesting facet of the United States. The pristine snowy landscapes complemented by majestic mountain ranges are definitely unforgettable, and very much part of the varied American scenery.
The Seward Highway, which is a 125-mile stretch of road from Seward to Anchorage, was completed in the early 1950's and runs through several iconic Alaskan destinations. In 1993, Seward Highway was included in the state's byway system, and seven years later, the road was awarded with the distinction of being a National Scenic Byway, or an All-American Road.
To begin your Alaskan road trip adventure, you can begin at the Seward part of the highway, which is also known as the Alaska Route 9 or AK-9. Upon reaching the 37-mile mark at Sterling Highway, you can continue on to the Alaskan Route 1 (or AK-1) to reach the end point of this road trip, the state capital of Anchorage.
What to See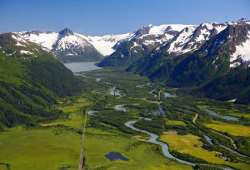 The starting point of this Alaskan road trip is beautiful in its own right—Seward is very close to the Gulf of Alaska, a wide stretch of sea complemented by dramatic views of mountain ranges. In Seward, you will find plenty of places to eat, shop, and stay at. You can choose to fly in to the Seward Airport, rent a car from there, and drive to Bear Creek for a bit of Alaskan railway history. From Bear Lake, you can easily go to the Chugach National Forest (pictured right).
The Chugach National Forest, located just five miles after Bear Lake, is an otherworldly location that will definitely take your breath away. This former Native American settlement was among the first national forests in the country, despite the long history of possibly profitable business opportunities found by European settlers in the area. Chugach is, at present, a forest reserve where western and mountain hemlocks, sitka spruce, sea otters, bald eagles, different varieties of salmon, moose, grizzly and black bears, humpback whales, caribou, and a whole lot more can be found. Among the most interesting geographical features of this national forest are the Byron Peak, the Spencer Glacier, the Portage Lake, and the number of alpine lakes found within the confines of this forest reserve.
If you have your camera with you, you can head to Bird Creek for some amazing photographs that will remind you of this wonderful trip. Bird Point is also another popular destination for sightseers who want to visit the state's beluga whales, which often make an appearance during the summer and early fall. Should you be driving through the Seward Highway on summer, make sure to see Girdwood, which is resplendent in wildflowers during the warmer months.
Final Tip
Make sure to check the local weather conditions before planning your Alaskan road trip adventure. While summer might seem to the be busiest time in any motoring holiday destination, this is the best time for you to visit Seward Highway as the winter might make it impossible for safe driving on the roads.
Does this road trip appeal to you? Don't delay. Hire your dream car today from us and have the time of your life! Book your Seward Airport car hire to start your journey.
Route Details
Start Point:
Seward, Alaska
Distance:
125 miles (201 kilometers)
End Point:
Anchorage, Alaska
Estimated Days:
4+