Alaskan Highway Road Trip: Cruising Along the ALCAN Highway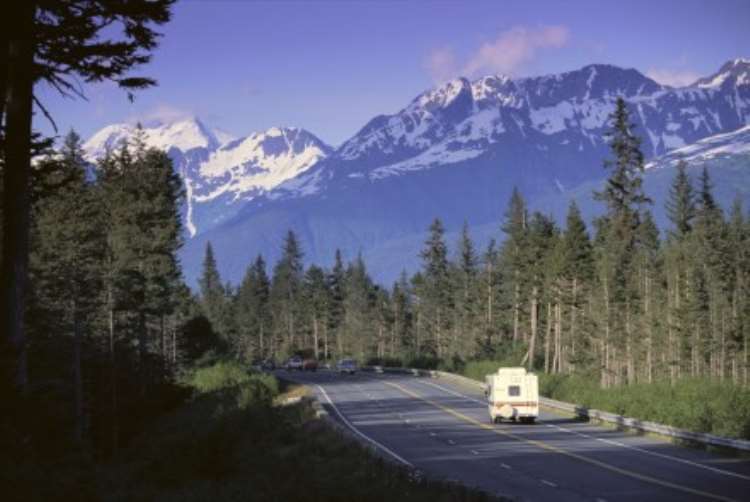 Alaska and Canada are winter wonderlands that people can easily drive through, thanks to the ALCAN Highway. Planning for this highway, which is a stretch of road from Canada to Alaska that measures more than 1,380 miles, began in the earlier part of the 20th century. Construction, however, only officially started in 1942, around 20 years since the ALCAN Highway was first planned. The highway was an important part of American history, especially during the Second World War.
The ALCAN Highway starts at Dawson Creek, British Columbia, and most of the route actually is located in Canada. The road officially ends at the Delta Junction in Alaska, but many motorists opt to end their ALCAN road trip adventure in Fairbanks. The length of the road has actually varied over time, because of numerous reconstructions and addition of other infrastructure within the route.
What to See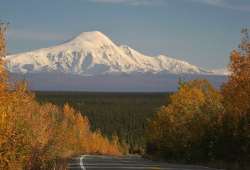 The ALCAN Highway is not really known for many stopovers along the way—unlike any other American road trip route, this road that links Alaska and Canada do not have much to offer in commercial attractions such as theme parks, golf courses, restaurants, and themed motels. There is plenty of nature to be seen, however, and if you take a week or so to explore the many wonders of Alaska and Canada, you will be rewarded with unforgettable sights. Be prepared to witness a stunning tundra landscape with snowy mountains, verdant forests of spruce, meadows of wildflowers, and local wildlife such as bears, caribou, eagles, and moose.
If you are up for a bit of camping, there are a lot of campgrounds and RV parks that you will encounter along the way. The Canadian government offers many campsites to ALCAN visitors, but many of these sites are closed from the start of winter to May, because of the frozen waters. June is a great time to drive through the ALCAN Highway, as the leaves are starting to turn green and the weather takes a slightly warmer turn.
Final Tip
The ALCAN Highway has been infamous for its lack of plush amenities that can make it popular among the tourists. It is best to plan ahead before driving through this legendary highway. However, do not let the stories of those who have traversed this road decades ago—there are plenty of recent improvements in the ALCAN Highway for the safety and convenience of motorists. For example, you do not need a lot of gas cans and extra tires—you can do without the paranoid kit.
While the ALCAN Highway is open to motorists all year round, tourist season peaks at May to September, because most of the lakes have thawed during this time and the weather is slightly clearer. For maximum "summer" daylight, you can drive through this highway in June and July, and enjoy many outdoor activities such as hiking, fishing, and plenty of sightseeing in the beautiful and pristine landscapes of Alaska and Canada.
Does this road trip appeal to you? Don't delay. Hire your dream car today from us and have the time of your life! Book your Dawson Creek Airport car hire to start your journey.
Route Details
Start Point:
Dawson Creek, British Columbia
Distance:
1,387 miles (2,232 kilometers)
End Point:
Fairbanks, Alaska
Estimated Days:
7 to 10