The New England Road Trip: A Perfect Fall Getaway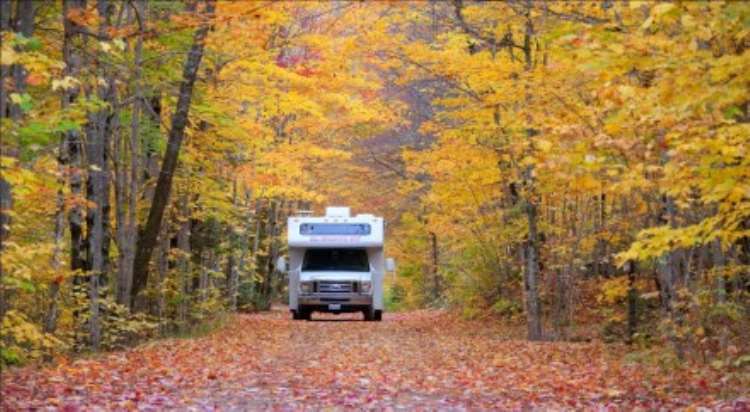 Wondering where to go during your fall vacation? Make it count by driving through the New England to see the wonderful foliage.
Nowhere is the fall season prettier and more breathtaking than in New England, with all its lovely towns and naturally abundant foliage. So if you're looking for somewhere to go to during your autumn break, give this New England road trip some consideration. This route will take you around New England, and will introduce you to all six states since they are fairly close together. The trip will focus on the quaintest parts of the land, where you can marvel at the peaceful villages, harvest fresh fruits at sprawling orchards, watch the animals at a roadside farm, and simply discover the hidden natural jewels of New England. But most of all, let the colorful foliage of teach you how best to appreciate the beauty of autumn.
Massachusetts
Boston in Massachusetts offers a nice start for this New England road trip. Boston is beautiful in autumn; the splendor of the changing leaves is all yours to enjoy at the Boston Public Gardens or while lounging beside the Charles River. While there, you can also check our Harvard Square over at Cambridge, or head 20 miles northwest to Concord, a quaint New England town where the fall scenery is also spectacular. Don't forget to stop for photos at the historical Old North Bridge where the first shots during the Revolutionary War were fired. If you're a literature buff, check out Sleepy Hollow Cemetery, where you will see the final resting places of famous writers Emerson, Hawthorne, Alcott, and Thoreau.
After leaving Concord, continue driving northwards to cross over into Vermont. Along the way, you will pass by the towns of Northampton and Amherst. Take the Mohawk Trail for more beautiful fall scenery and enter Williamstown, where you can get a glimpse of Mount Greylock with its 3,491-foot summit.
Vermont
End your tour of Massachusetts by finally entering Bennington, which is located over the border between the two states. Bennington houses Vermont's Covered Bridge Museum, which is worth seeing before you drive northwards to Shelburne, which is 3 hours away. Along the way, you can stop in Rutland and Middlebury, but keep driving until you get to the Shelburne Orchards, where guests are allowed to pick apples.
There are many more to see in Vermont, especially in downtown Burlington. You should also pass by Route 100, which boasts of plenty of gorgeous rural scenery. Stop at the Grafton Village Cheese Factory for some cheese tasting. And don't forget to check out Woodstock, also dubbed as the 'quintessential New England village'. After you've had your fill of this beautiful city, you can continue driving upwards towards Maine, another scenic New England state.
Maine
Once you get to Maine, focus on the scenic drive route along the coast where quaint cottage-style houses cascade down towards the edge of the water. Peaceful fishing villages, lighthouses, and secluded coves and inlets dot the area. The best sights can be found in Brunswick, Bailey Island, Bath, Reid State Park, Wiscasset, and Popham Beach State Park. But most importantly, go to Portland, a charming old-fashioned city with sprawling views of the seaport. All these are accessible via Route 1.
New Hampshire
When you're done getting to know Maine, follow the coastal road down to New Hampshire until you get to the Connecticut River Valley that marks the border between the two states. This means you've finally arrived in New Hampshire, where the lovely town of Hanover will welcome you. Hanover has a strong college vibe thanks to its local educational legend, Dartmouth College. Stop as long as necessary to see the White Mountain Trail National Scenic Byway, which lies between Lincoln and Conway. You will also pass by Mount Washington Cog Railway, where you can climb up to the highest peak in the region.
Rhode Island
After touring New Hampshire, continue southwards and pass through Massachusetts coastal road to get to Rhode Island. The driving distance between New Hampshire and Rhode Island is approximately 165 miles or 266 km. When you get to Rhode Island, go directly to Newport, which houses some of the world's most beautiful mansions set against the equally mesmerizing fall foliage that covers the entire region in this season. In the eastern part, you will also find New Bedford, a historical city with wonderfully preserved cobblestone roads.
Connecticut
From Rhode Island, you can conclude your journey by heading to Connecticut, the final state in New England. The adjacent cities are separated by a distance of 133.93 km, which will take around 2 hours to drive. Most of the best attractions in Connecticut can be found in Hartford; these include the Mark Twain House & Museum, the Connecticut Science Center, and the Wadsworth Atheneum Museum of Art, among others.
From Hartford, you can easily take flights back home, making it an ideal place to conclude your New England fall road trip.
Does this road trip appeal to you? Don't delay. Hire your dream car today from us and have the time of your life! Book your Boston Airport car hire to start your journey.
Route Details
Start Point:
Boston, Massachusetts
Distance:
525 miles (845 kilometers) for complete loop
End Point:
Hartford, Connecticut
Estimated Days:
7 - 8 day for complete loop