Road Trip Through Spectacular Vistas: The Alpine Road, Germany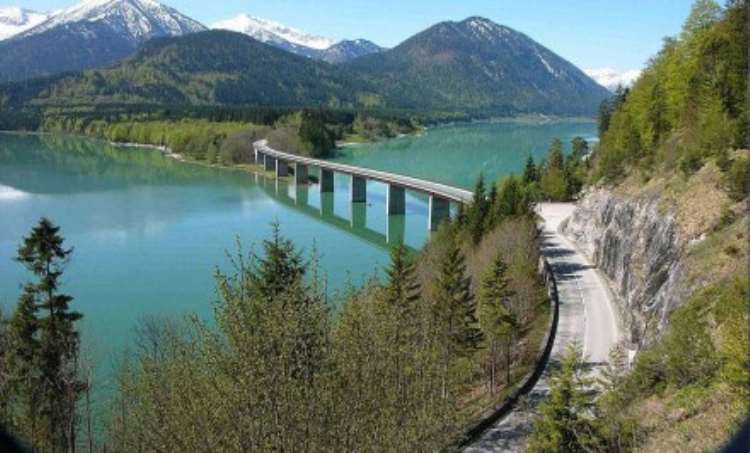 The Deutsche Alpenstrasse, or the German Alpine Road, is undeniably one of the most scenic drives in the European continent, if not the world. As implied by the name, the Alpine Road allows motorists to explore the region of the Bavarian Alps.
The road stretches for some 270 miles, right along the German border to Austria, starting at Lindau and ending at Berchtesgaden, a city near the famed western city of Salzburg, the bastion of Austrian music. The Deutsche Alpenstrasse was originally visualized by Hitler in the '20's, but was only completed decades after the devastating event of the Second World War.
Driving through the Alpine Road will allow you to experience a lot of Germany's scenic offerings—the Bavarian Alps is known for its breathtaking mountain scenery that unfolds right out of your car window. We highly recommend planning this road trip in the spring or summer, when you can rent a convertible BMW—what better way to enjoy this renowned German road than with a precision German driving machine—to take in more of the refreshing mountain air and sights.
What to See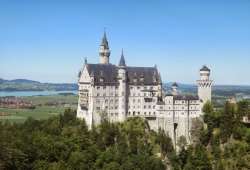 You will find yourself unwilling to blink whenever you are driving through the Deutsche Alpenstrasse—there are just too many things to see that you will not want to close your eyes even for a split-second for the fear of missing something. The Alpine Road offers stunning views of the Bavarian Alps, and plenty of stopovers in wonderful ski resorts, ancient castles that seem to be lifted right out of fairy tales, and quaint little villages.
The Bavarian region is a total contrast to the typical image of Germany (austere, serious, and frighteningly efficient)—the region seems to be teeming with everything you can associate with the word "cosy." From spectacular fairy tale castles to warm nights by a roaring fire in a cosy cottage, Bavaria has it covered. There are also a lot of lush Alpine forests, German roast pork, and overflowing beer to be had.
The roads are wide and a pleasure to drive in (especially in a BMW), and every car that you encounter seems to be driven by a professional. The roads are straight and smooth, but do not worry about boring—there are several hairpin turns that you can easily navigate even if you are running fast. Expect to find over 20 mountain lakes, plenty of abbeys, castles, and abbeys, hundreds of dramatic peaks, charming baroque churches and houses, and more spa resorts than you could ever visit. The locals are extremely friendly, and you will definitely encounter someone in lederhosen.
Final Tip
Yes, there will be no blinking that will happen during your Alpine Road adventure. The roads are straight, smooth, and safe, and you will never once feel like your life is in danger while driving. There are also plenty of opportunities to explore the local towns, and we highly encourage that you do.
Does this road trip appeal to you? Don't delay. Hire your dream car today from us and have the time of your life! Book your Friedrichshafen Airport car hire to start your journey.
Route Details
Start Point:
Lindau, Germany
Distance:
270 miles (434.5 kilometers)
End Point:
Berchtesgaden, Germany
Estimated Days:
3 to 4