Hana Highway Road Trip: Conquering the Road to Hana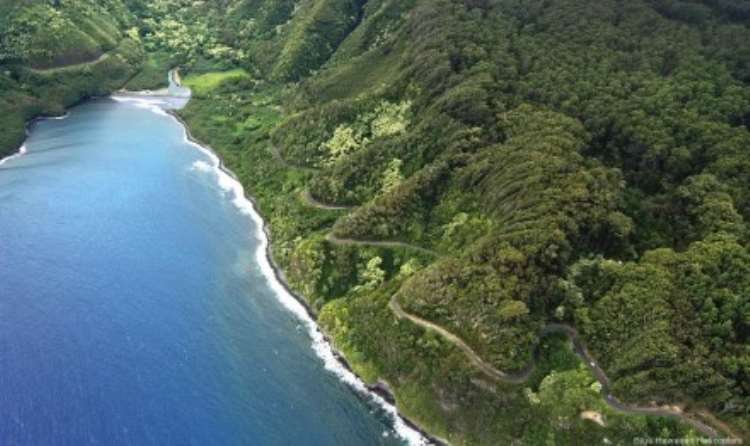 Breathtaking, lush, and raw. These are just some of the words that can aptly describe the scenery that you will encounter during your drive along Hana Highway in Hawaii. Also known as the Road to Hana (this alternate name adds more mystery and perfectly encapsulates the exhilarating experience), the highway is found in Maui, which is one of the most popular parts of the state.
You can start your Hana Highway road trip adventure at Paia, which is around forty minutes away from the more developed part of Maui, and drive along a road that offers spectacular views of the coast. You can drive through the entire highway for three to five hours, but to fully enjoy your experience, make sure to allot a day or two for exploration.
While trying to conquer the Road to Hana, make sure to watch out for the challenging roads. There are over 600 hairpin curves in the area, as well as plenty of one-lane bridges that will definitely challenge your technical driving skills. The road can be especially harrowing to a novice driver, but the views are nothing short of amazing. There are plenty of waterfalls, beaches, lush tropical forests, and local culture to be seen—in fact, many motoring enthusiasts have called their Road to Hana adventure as seeing the true face of Hawaii; a Hawaii that is not overly commercial and filled with other tourists.
What to See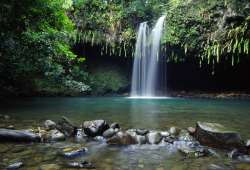 You will find something amazing every time you look out your window while driving along Hana Highway. There seems to be a waterfall at every turn, or something or the other that is picture-perfect. If you have a limited amount of time to drive through the highway, do not stop for everything—and you will want to. This is why we recommend spending at least a day or two in the area.
There will be plenty of other tourists during the day, exploring the locale for hidden wonders they cannot find in their beach-front commercial resorts. Make sure, however, to bring extra provisions (snacks and water) as there will not be a lot of chances to replenish your supplies during the drive. But there will be plenty of chances to enjoy the local produce, including fresh coconuts and fruits, nad other local delicacies.
If you find yourself driving through Hana Highway on any day except Wednesday or Sunday, make sure to drop by Makawao, a detour that you will never regret. Drive all the way to the summit of the Haleakala volcano and enjoy dramatic vistas and a bite from the T. Komoda Store and Bakery. Other must-see sites include the Waikani Falls, the Ka'eleku Caverns, and the Keanae Arboretum.
Final Tip
To fully enjoy your Hawaiian road adventure, plan your trip in a more leisurely pace. This way, you do not end up speeding (the roads can be tricky!) and can fully enjoy the charms of the Hana village.
Does this road trip appeal to you? Don't delay. Hire your dream car today from us and have the time of your life! Book your Maui West Kapalua Airport car hire to start your journey.
Route Details
Start Point:
Paia
Distance:
60 miles (96.5 kilometers)
End Point:
Hana
Estimated Days:
1 to 2