Exploring Ireland: Cork to Dingle Road Trip via the Ring of Kerry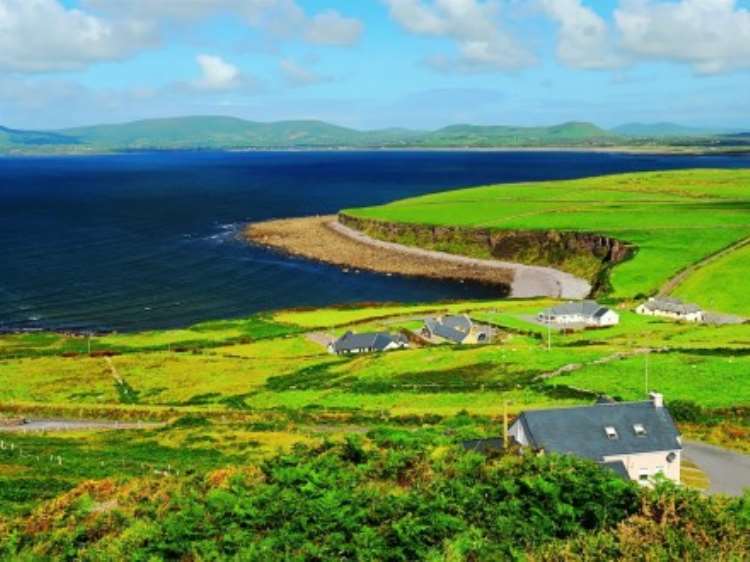 If you want to explore Ireland but wish to leave the crowded roads, take a road trip from Cork all the way to Dingle via Kerry and enjoy Ireland's majestic landscape.
The Cork to Kerry route is a great road trip itinerary for exploring the best of Ireland. The route is not crowded and offers several coastal roads and sceneries that acquaint travelers with the unpolished character of the country. In between these two towns, you will also pass through several key destinations in the country, making your road trip quite a rewarding experience.
Cork
Cork is the ideal place for starting your south-coast road trip route through Ireland. As the second largest town in Ireland, Cork offers you all the conveniences that will help you prepare for your trip, including plenty of reputable car hire suppliers such as Argus Car Hire. Most global car hire companies also have offices here. Due to the size of Cork, you may get tempted to stay there for a while. While there, don't forget to visit the legendary Blarney castle, the Midleton Distillery, the West Cork Model Railway Village, and the Bantry House & Gardens & Armada Exhibition Centre. From Cork, you can start moving towards Kerry by driving first to Kinsale then to Kenmare.
Kinsale
Kinsale is a quaint seaside town and fishing village. A lot of road trip travelers skip Kinsale altogether since it is one of the standard stops in this route. Still, if you aim to see as much of Ireland as you can during this trip, Kinsale is worth a glimpse. If you don't intend to stay long, just check out the villages and the famous star-shaped Charles Fort.
Clonakilty
If you're a music fan and you're not in a hurry, pay a visit to the former home of Noel Redding, Jimi Hendrix's bass player. While in Clonakilty, look for De Barra's Pub for a glimpse of Redding's guitars.
Kenmare
On your way to the famous Ring of Kerry, you will pass through Kenmare, where you should definitely stop to see the Ewe Sculpture Gardens, the only interactive sculpture garden in Ireland. Set against the spectacular waterfall of Glengarriff, the garden is a major point of interest in this route.
Kerry
From Kenmare, drive to Kerry, which will take you all through the famed Ring. The Ring of Kerry refers to a long – 180 kilometers, to be exact – winding coastline road featuring rugged yet breathtaking sceneries. It is rated as one of the greatest drives in the world. Once you've passed through the Ring of Kerry, you will be greeted by the charming little towns in Kerry. Here you will find many beautiful sites for photos, so you can expect to stop a lot.
Killarney
Killarney is a great place for an evening stop. Although there's not much to see here other than the breathtaking Irish landscape, it's strategically positioned in County Kerry and is thus a great jump-off point for the final stretch of your trip going to Dingle.
Dingle Peninsula
From Killarney, you can head upwards going to the Dingle Peninsula, which also offers a great coastal driving experience and plenty of sceneries to marvel at. Dingle is the cherry on top: it's simply the perfect place to end your road trip. To see the whole of the Peninsule, follow its horse-shoe shaped route, which will eventually lead you to Tralee. From there, you can take the N69 going to the ferry crossing on your way to Dublin, a must-visit Ireland destination mainly because of its role as the nation's capital.
Does this road trip appeal to you? Don't delay. Hire your dream car today from us and have the time of your life! Book your Cork Airport car hire to start your journey.