An All-American Road Trip: The Big Sur, California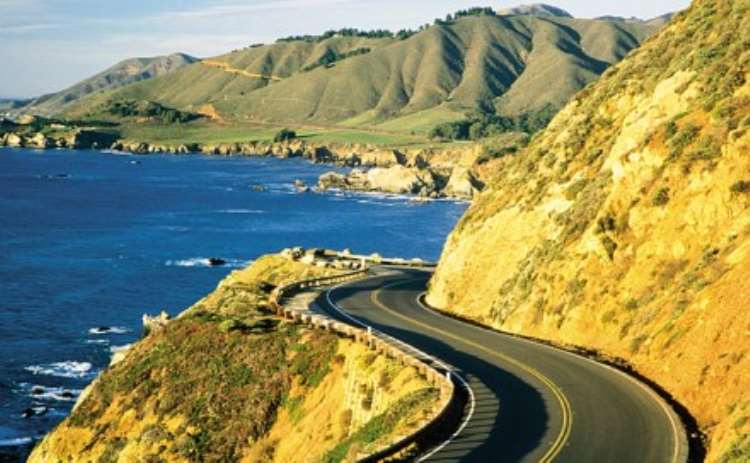 The Big Sur is one of the most popular road trip routes in the whole United States, if not the world. This route is perfect for drivers who want to experience an exhilarating trip, filled with tricky twists and turns in roads that run along the cliffs of the Californian coast.
Without stopping, the entire drive will take around three to five hours, but to fully enjoy the Big Sur adventure, make sure to allot a long weekend exploring the wonders of the region. The Big Sur is a designated All-American Road, and is known as one of the most scenic roads in the entire country.
You can choose to start in Monterey, a historic port city, but we highly recommend with Carmel as a starting point for your Big Sur Road trip, and end in San Simeon in west central California, the home of the renowned Hearst Castle. The highway offers plenty of opportunity for showing off your technical driving skills, and the views are spectacular. However, make sure that you do not get too distracted by the breathtaking panorama of the Pacific coast, as there are plenty of sharp drop-offs and narrow shoulders that will be a challenge for larger vehicles such as trucks and RVs.
What to See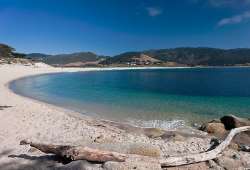 If you have decided to start at Carmel, you will be rewarded with beautiful scenery that made the region popular among the art crowd. There are a lot of charming and vividly colored cottages, gourmet restaurants, local inns, hip boutiques, and art galleries. The beaches in Carmel are lined with Monterey pines. Make sure to drop by the Mission San Carlos Borromeo del Rio Carmelo, the Tor House (which was home to renowned poet Robinson Jeffers in the late 1910's,), and the Carmel River State Beach, a mile-long paradise frequented by colorful kingfishers and pelicans.
From Carmel, you can head to Point Lobos, with a state reserve that covers 220 hectares of varied landscape—meadows, coves, tide pools, kelp forests, and the first underwater marine ecological reserve. Plenty of wildlife can be spotted in this area, including sea lions, otters, gray foxes, black tailed deer, a wide variety of birdlife, and even gray whales in the winter to spring.
The Big Sur is up next in this road trip—a legendary coastline lined by towering redwood trees and mountains that plunge directly into the sapphire waters of the Pacific. Drive to Route 1 and you will find the Garrapata State Park, with its easily accessible beaches perfect for picnics or just plain lazing under the golden California sun. On sunnier days, make sure to drive up the Old Coast Road to enjoy forest, canyon, and ocean views. However, the road is often impassable during rainy days.
Final Tip
End your Big Sur road trip in San Simeon to see the Hearst Castle. However, make sure that you have reservations as they do not accept walk-in visitors. Perched on the Santa Lucia, the Hearst Castle offers stunning views of the ocean and beautiful architecture and artworks.
Does this road trip appeal to you? Don't delay. Hire your dream car today from us and have the time of your life! Book your Monterey Airport car hire to start your journey.
Route Details
Start Point:
Carmel River, USA
Distance:
137 miles (220.48 kilometers)
End Point:
San Simeon, USA
Estimated Days:
3 to 4