Breathtaking Maldives: Top 10 Luxury Resorts That'll Spoil You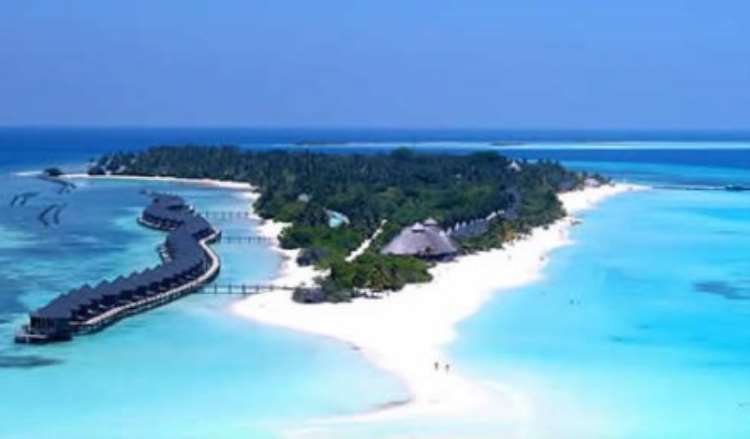 Popularity and fame did not come easy for the Maldives. A few years back, it didn't have anything to show for especially when you put it side by side with the likes of Hawaii, Cancun, and - a little closer to home – Phuket. But now the Maldives, with its unspoilt charm, is fast making its way into the hearts of luxury travelers and beach lovers from all over the world.
If you're planning a Maldives getaway, here are the best five luxury resorts you will find there.
#1 Cocoa Island Resort
Widely known as the best luxury resort in the Maldives, the Cocoa Island Resort offers unique rooms created in the fashion of native dhoni boats. The rooms are adjoined by wooden walkways built over the crystal clear waters. While lounging on the expansive and luxurious beds, your view will be that of the breathtaking ocean – nothing could be more serene.
#2 Taj Exotica Resort and Spa
Luxurious villas with decks perched over the lagoon, the Taj Exotica gives you a close, undeterred view of the blue ocean. The palm-thatched villas are tropical in look and feel, but inside they are classic Maldivian.
#3 Dhoni Island
This is not just a resort; this is an island, and you can only stay there if you rent the whole of it. With a maximum occupancy of just 12 guests but a staff of 60, guests of the island will not want for anything. And yes, all the villas have their own dhoni, which you can sleep in, or just lounge in. Feel like a native Maldivian or perhaps a castaway in a vacation only Dhoni Island can provide.
#4 Four Seasons Resort
There are two Four Seasons Resorts in the Maldives, one at Landaa Giraavaru and another at Kuda Huraa. At Landaa Giraavaru, you get 44 acres of the Baa Atoll wilderness, which is the Maldives' only UNESCO World Biosphere Reserve. The Kuda Huraa resort offers specious bungalows with quaint thatch roofing and large infinity pools that stretch out onto the pristine beach.
#5 Jumeirah Vittaveli Luxury Resort & Spa
This resort has an 8,600 square foot presidential suite with an outdoor suite, a spa, and 2 private swimming pools. If $10,000 a night seems too much for you, you have 91 other suites and villas to choose from. Don't worry; they all have massage rooms, direct beach access, and private pools.
#6 Coco Palm Bodu Hithi Luxury Resort & Spa
Look for aerial shots of the Coco Palm Bodu Hithi and you'll want to be transported there instantly. The luxury resort has 100 villas, many of which are standing on the ocean, surrounded by the deep blue sea. And as if the whole ocean is not enough, each villa even has its own private pool.
#7 Baros Maldives
With 75 wooden villas, it's not difficult to get a reservation at the Baros, but you do need to have the cash to spare. But while there, don't leave unless you've tried their Swedish massage, tropical fruit facials, and body wraps.
#8 Soneva Gili Resort
If you're on a honeymoon, ask for Soneva Gili's private villas, which can only be reached by boat. That should do for some privacy.
#9 Naladhu Resort
With just 19 villas, Naladhu has an air of exclusivity. Each villa is wonderfully spacious with outdor infinity terrazzo tubs and breathtaking views of the ocean.
#10 Veligandu Island Resort
Although only a 4-star resort, the Veligandu offers an authentic Maldivian experience that other luxury resorts don't offer. That and the wondrous private Jacuzzis.