5 Perks of First Class Travel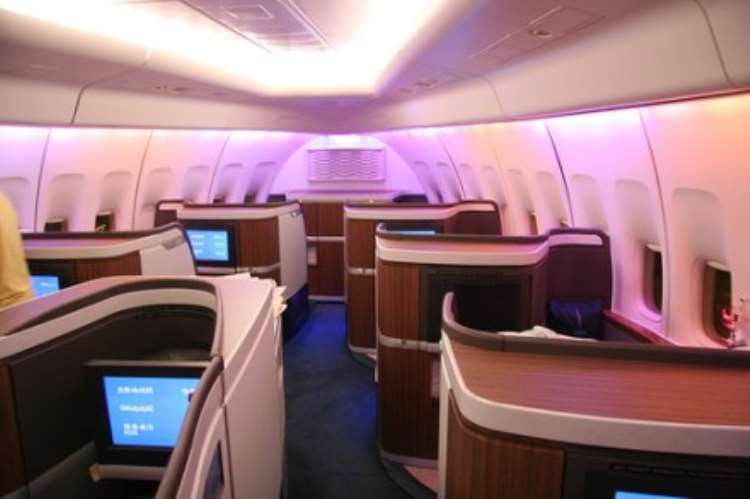 Some airlines begin the first-class service before passengers ever reach the airport. Limousine rides to the airport, as well as, a guarantee to go from curb to a lounge provided in 10 ten minutes are part of the VIP treatment some first-class customers receive.
A host meets the passenger at their vehicle. While passing through private security check, passengers are checked in, and their luggage is handled for them. While waiting to board, first-class customers are provided with workspaces, spa services, dining options, and multiple choices of lounges where they can nap before their flight.
Flying first-class, with some airlines, gives passengers access to a terminal that looks much like a five-star hotel. The terminal has cascading waterfalls and marble floors. As soon as passengers arrive, they are being waited on hand-and-foot. There is no long wait through security or in the check-in line. Attendants lead passengers to a lounge where they will find a spa with a Jacuzzi and sauna. Pre-travel cocktails and beverages are served in the lounges provided for this caliber of client.
All of these perks are provided even though check-in can be done as early as 45 minutes prior to the flight. This door-to-plane service is provided by some airports and airlines. Extras sometimes provided include valet parking and personal shoppers.
Flight Accommodations
First-class cabins on most airlines are similar to luxury spas. Over-the-top experiences are being created by carriers. Out-of-this-world amenities are being provided. When passengers board they choose a comfortable seat, that is equipped with a 15-inch LCD screen. Typically, first-class seats are located near the front of a plane. Those seated there get priority boarding and quicker service. Luxury linens, mattresses, and full-size pillows are issued. First-class passengers receive designer silk toiletry products to use on board. They put all of this to use after dining at a 23-inch table. Just as in a restaurant, passengers can be seated across from someone else.
Entertainment for first-class passengers includes movies and complimentary headsets. Video players are offered in some cases. There are 400 on-demand video channels.
Seating
Approximately 79- inch length seats are in the first-class section. The seats convert to beds that are almost seven feet long. First class differs somewhat between domestic and international flights. The single most common difference in first class and others is the seats, both in pitch and size. Pitch is the distance between the seat rows. On international flights, the pitch can be as much as 80 inches. Three times the amount of space between economy seats is offered. Domestic flights provide slightly less space than international flights.
Meals
The meals provided are at no extra cost. They vary form a simple meal to a full seven course chef-prepared meal. The size of the plane and the flight length determine the meal that is offered. A well-known airline offers a meal that royalty would expect. Champagne and caviar are served. Fine glassware and china are used when the meal is served.
Hotel Accommodations
Travel service providers, hotels, and airlines are making a serious attempt to win loyalty and revenue from lucrative and sophisticated road warriors. People who frequently book hotels are targets. Educational Foundation and American Hotels have a lounge or club floor for preferred customers. Sheraton spent over $100 million on upgrades.
Packing can even be avoided and fewer suitcases used. A high end hotel lets customers choose items from an online "closet". The items are shipped to any destination. When returning home, the items are retrieved by a valet who has them cleaned, pressed, and made ready for the next trip. Cash rewards from Mastercard and Neiman Marcus cover the fees. Some companies add the services as a perk to executives.