Top 5 Beaches in Thailand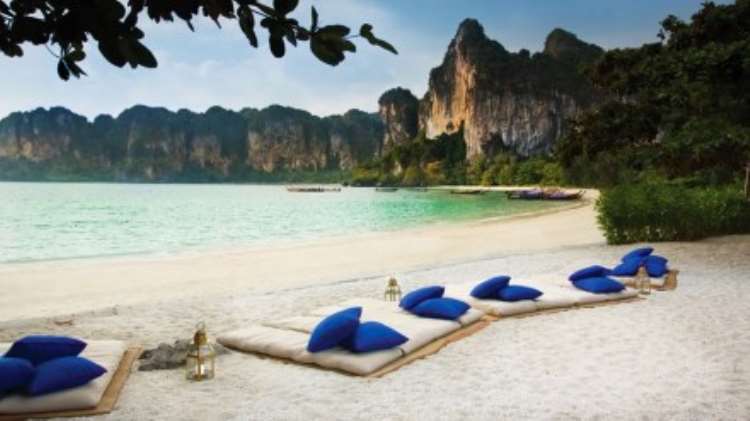 Thailand makes a perfect place for a summer vacation especially because has a lot of beaches; actually, ¼ of the country's surface has opening to the ocean. This is great for surfing, basking in the sun or just walking on the beach at the sunset. Let's take a closer look at Thailand's finest beaches.
Kata Beach
If you want to see some crystal clear water and fine sands you have to head to Kata Beach. It is located in Phuket Town, in something that looks like a little gulf – this makes the water calm for most of the time. At this moment a lot of tourists prefer to go at this beach on their holidays, so it might be a bit crowded. Due to the fact that this is an important touristic attraction, the prices are now low. However, if you want to enjoy a moment of perfection at seaside, all you have to do is visit Kata Beach.
Thale Waek
In translation, this means 'the separated sea'. It is named so because most of the times, this beach doesn't exists. However, between December and May, with 5 days between and after full moon, this beach is revealed. During the low tide, a beach with extremely fine, chalk sands is revealed. Besides the beach, there's also a small island to explore. In addition, you can rent boats from locals or from the store and start paddling. A great beach that deserves your attention.
Railay Beach
Situated in the Krabi region, this beach is placed on the 3rd place on our list because it's not easy to get to. There are no roads to get to; the only way is by using boat. This beach has white sands, clean water and a lot of space to explore. The landscape around is various, including some 100 feet tall cliffs. A lot of activities can be practice on the shore, including activities for kids. You can get to it from Ao Nang beach for just about 100 baht. If you have the possibility, check it out; it's worth it.
Lamai Beach
Lamai Beach is located on Samui Island, in Ko Samui. It is very long and not that wide, which makes in perfect for long, evening walks. This place is suitable especially for young couples. The sand and the water are just like on most of the Thailand beaches: clean, clear and soft. People say that the temperature of the water is pretty high too, so if you want to take a bath in the ocean, this is the perfect place. If you're seeking for a peaceful place, this is for you.
Nai Harn Beach
This beach offers more than just the possibility of admiring the sand and the sea. There are a lot of restaurants several feet away from the shore where you can serve some great local food. You can also climb the nearby cliffs if you want to get a spectacular view of the beach and of the surroundings. During weekends the beach can get overcrowded, as well as the traffic when you're trying to get there. But once you reach your destination, you'll see that every single minute of the ride is rewarded. Definitely a beach to check out.
When you're going to Thailand, don't hesitate to visit these beaches. Actually, the country is famous for the number of clean beaches with crystal clear water and pure sands. Even if you don't want to spend a night or two at the local beach hotels since it is quite expensive, you can still admire the ocean from dusk till dawn.