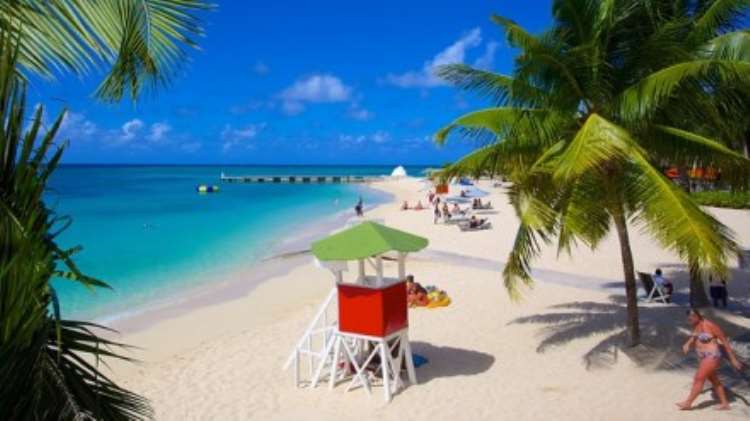 Jamaica is one of the most visited tourist destinations in the world. The country is located ideally in the Caribbean because of which it attracts tourists from around the world. The beaches in Jamaica are world famous and they offer the tourists with an opportunity to enjoy quality beach vacations.
These beaches are situated in different parts of the country. Many of the popular hotels and resorts in the country are also situated near these beaches of Jamaica. Some of the most popular beaches in Jamaica are as follows:
Doctor's Cave Beach
It is undoubtedly the most famous beach in Jamaica. This beach is situated in Montego Bay. It is famous for its white sands and turquoise (crystal clear) waters, making it an ideal destination for swimming and bathing. The calm waters of this beach makes it very friendly for swimming. Even those who are not very experienced can easily swim in the waters of this beach. This beach is open to all and offers a wide range of beach based activities as well. The entry fee is $5 (US Dollars) and people can also hire chairs, snorkel gear and umbrellas for an additional $5. Many resorts, restaurants and bars are situated near this beach.
Negri
l Negril is a beautiful town in Jamaica which is famous for its beaches. In fact, some of the top beach resorts in the country are situated in this town. This 7 mile beach is the most famous beach in Negril. It is very popular with sunbathers and swimmers. During the nights, the beach turns into a favorite destination for parties, which are usually regarded as 'wild' and fun. There are many bars and restaurants on this beach where the tourists can enjoy alcohol and tasty food. Beware that there are some areas on this beach which are designated for nudists, where people can swim and sun bathe in the nude, so avoid these areas if this is not your kind of thing.
Reggae beach
As the name suggests, it is the ideal place for those who are a fan of Bob Marley or Reggae music in general. During the afternoons and evenings, people can find many Reggae musicians practicing their art and taking part in jam sessions. Overall, the atmosphere is very calm and serene. One can find local children playing football and volleyball on the beach. Apart from swimming and sunbathing, people can also take part in different adventure activities in this beach. The beach is ¼ mile long and is known as a place to enjoy the sea, while listening to great music.
Treasure beach
Treasure beach refers to four different coves in Jamaica, namely Frenchman's Bay, Billy's Bay, Great Pedro Bay and Calabash Bay. These coves are known for their crystal clear and blue water. They are not very crowded and are ideal for those who want to enjoy a peaceful beach vacation in the Caribbean. The coves are ideal for swimming and there are quite a few hotels and restaurants near the coves where the tourists can get food and accommodation.
Hellshire Beach
Situated in Portmore, this beach is known as an ideal location for safe swimming. The restaurants near the beach are famous for serving fried fish, which are freshly caught by the fishermen. It is a white sand beach which is ideal for relaxation. People who want to relax can lay on the benches that are placed under coconut trees. The beach also has showering and changing facilities, accessible to the visitors. Alcoholic drinks are available at the restaurants nearby.