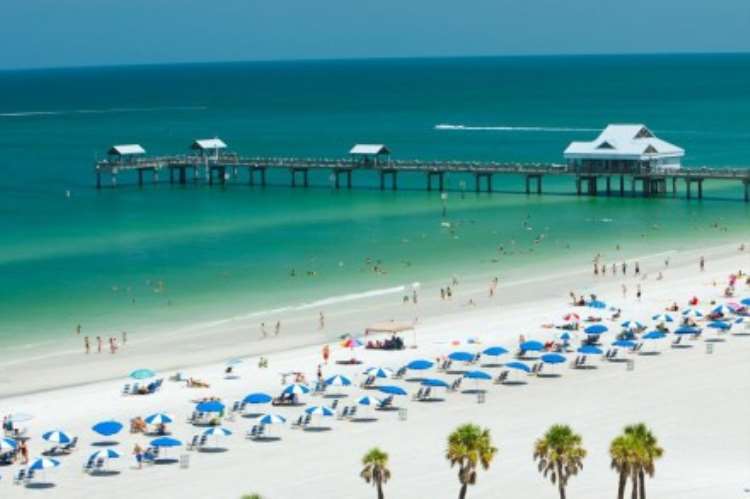 Your perfect beach getaway does not have to be in a remote Caribbean or Southeast Asian destination. The United States is filled with breathtaking beaches that will put you right into relaxation mode, without going overseas.
Below of 7 of best beaches in the USA.
Myrtle Beach in South Carolina
Myrtle Beach is easily one of the best beach destinations in the famed Grand Strand in South Carolina. In fact, many East Coast residents call Myrtle Beach as their favorite (proximity wise) beach in the region. Plenty of summer attractions can be found in this beach, and even big families can definitely find something for everyone. The beach is a wide expanse of fine white sand, filled with opportunities for fun activities such as swimming, sunbathing, surfing, sailing, and fishing.
Manele Bay in Hawaii
No list of the best beaches (in the world, even) will ever be complete without mentioning Hawaiian beach locations. Manele Bay is a veritable paradise—sure, it is a bit far away from the North American continent, but going to this breathtaking beach destination feels every bit like the exotic getaway without completely leaving the country. Get ready for the loveliest sights, including vibrant schools of fish and spinner dolphins—Manele Bay is one of the best snorkeling and diving destinations in the state.
Clearwater Beach in Florida
Clearwater Beach is one of the best family holiday destinations in the country, thanks to the lovely beachfront hotels that allow one to go from lobby to breathtaking sandy beaches in a jiffy. Surrounded by the Gulf of Mexico and Tampa Bay, Clearwater Beach is perfect for activities such as parasailing, fishing, beach volleyball, and watching the dolphins. Plus, this destination has its own museum and aquarium—perfect for a day of learning for the little ones.
Nantucket in Massachusetts
Nantucket is a marvel to behold, not unlike the quaint seaside towns in fairytales. The locals live in simple white cottages, where some of them grow lovely wild roses. There are plenty of beaches in this destination, including Children's Beach and the Surfside Beach. The sapphire waters are very calm and the wide expanse of sandy beaches is great for building castles and other exciting creations.
Coronado in California
This Californian beach is perfect for just about everybody—whether you want to swim, surf, create sand sculptures, or watch whales—a fact that makes it the best beach destination if you live in West Coast or are traveling with a big group of family or friends. If you want to take your dog along with you on a relaxing holiday, then Dog Beach is your best bet.
Cape Hatteras National Seashore in North Carolina
Looking out to the Atlantic Coast, Cape Hatteras is perfect for various summer activities, such as body surfing, beachcombing, and swimming. This beach destination is also home to the tallest lighthouse in the United States, where visitors can enjoy 360-degree views of the enchanting seashore.
East Hampton in New York
New York's beach gem is delightful and picturesque all year round, with lovely white sand beaches and the best lobster rolls in the state.