How To Get A Free Upgrade To First Class On Your Flight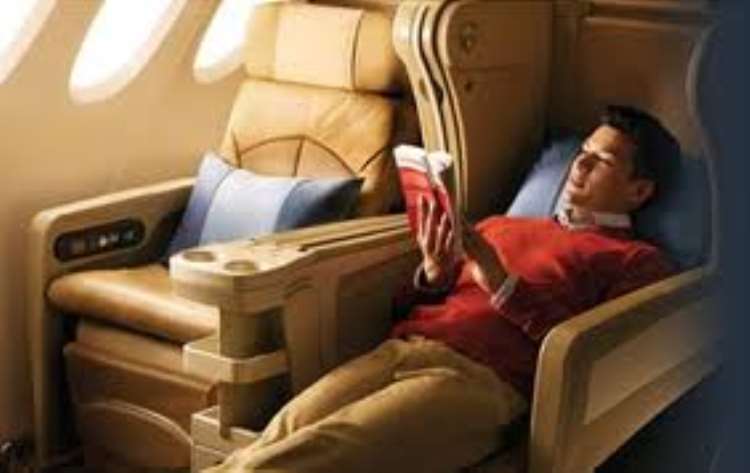 If getting an upgrade to first class flight is not always an available option due to budget constraints, then these tips would surely be quite handy for you. Travelling with comfort is a right that every passenger should have.
Unfortunately, it can not be denied that the first class passengers do get little extras while on board. If you fly frequently and would like to grab some seats in the first class section without breaking the bank, here are some tips that you might want to seriously consider.
Update your status in the frequent flyer program
Whether you always take the domestic flight or international flight, make sure to secure a membership in the frequent flyer program. Some people simply ignore the importance of this, thinking that they would grow old before they even get the chance to enjoy the perks. For frequent flyers, the case is different. If you earn enough points or miles in your account, there will be a high possibility that you will get an upgrade to first class without spending another cent.
Do not hesitate to ask the attendants before boarding if you have already acquired enough points, miles or credit. Just do this politely and they would be more than willing to check if your request is possible.
Travel on an oversold flight
This may sound a bit crazy, but yes, being booked for an oversold flight can have its perks. Sometimes, airline companies do overbook their flights so accommodating all passengers can be quite a difficult challenge. Airline companies do not upgrade their passengers for no reason at all so it is up to you to play your cards well to be able to win that seat that you want.
It may be a bit risky but if you are not in such a hurry to get to your destination, volunteering to give up your seat could actually work. If your frequent flyer membership shows good status, then you might actually be upgraded to the first class seats within the same flight. Another possibility is for you to be rebooked to the next flight and as courtesy, you will be provided with an upgrade.
Keep close ties with your travel agent
If you rely on a professional or a company when it comes to booking your flights, then you might want to discuss things with him/her. People who are in the travel industry know the easier route to get perks which would please their clients. You might want to honestly express your intention about getting an upgrade so he/she can check what can be done. Just remember, do not badger the person because this is more like asking for a favor.
Dress up appropriately
If your goal is to be upgraded to first class, smart dressing is a must! Airline companies maintain certain standards when it comes to the passengers that they accommodate in the first class section. Someone who is dressed to the nines can easily win an available upgrade compared to someone who is in jeans and sneakers.