New Zealand Fly Drive Holiday : Discovering Te Ika-a-Maui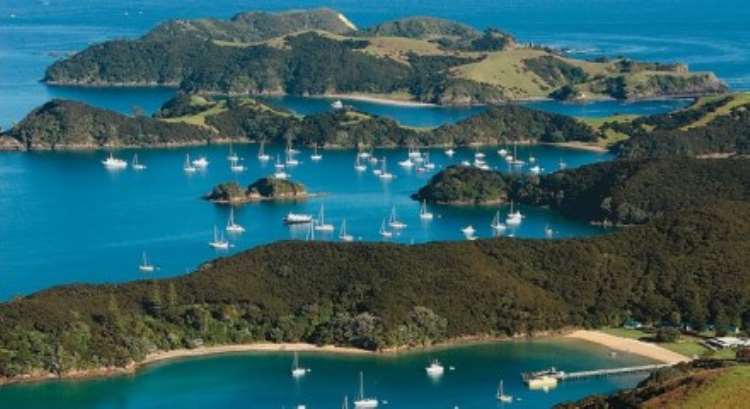 New Zealand's exquisite North Island was once known as Aotearoa, a Maori word that at present denotes New Zealand as a whole. These days, New Zealand's North Island is known as Te Ika-a-Maui.
The North Island is one of the biggest islands in the world, with over 40,000 square miles in area—and this large islands boast of twelve urban areas: Wellington (the capital), Auckland, Hamilton, Tauranga, Whangarei, Palmerston North, Gisborne, Napier, New Plymouth, Whanganui, Hastings, and Rotorua.
With temperate forests and unique geographical features, it's no wonder why North Island is one of the best places in the world for fly drive holiday destinations.
Flying In
You can fly in from two international airports: Auckland International Airport and Wellington International Airport. These two airports are major transport hubs in the country, with millions of passengers served every year. You can easily find a car rental counter at any of these airports for your self-drive holiday in New Zealand's North Island.
Starting the Journey
You can begin your North Island adventure in either Auckland or Wellington. Both are great starting points, with plenty of modern urban comforts that will ease you into New Zealand's breathtaking outdoors.
There are a lot of things to see, do, and experience in the North Island. The country's biggest city, Auckland, offers not only natural wonders where urban life has thrived, but also endless shopping and dining options. Make sure to stop at the many beaches along the coast—there are numerous black sand and golden sand beaches in the city, complemented by lush forests and hills. Auckland is also home to several wineries with excellent local wines to enjoy with the breathtaking scenery.
Rotorua is the centre of the amazing Maori culture of the Te Arawa people, which you can learn so much about through cultural and natural tours. This area is also known for its divine hot springs, thanks to its position at the heart of the Pacific Rim of Fire. The Bay of Plenty (shown right), another volcanic region, is perfect for a lazy day at the beach while enjoying the local kiwi fruits. The Bay is truly one of plenty when it comes to gastronomic choices—enjoy fresh seafood, fruits (including avocados and citrus fruits), and excellent wine. The North Island is filled with the bounty associated with volcanic soil; the Ruapehu region with its three picturesque volcanoes offer not only hot spring pools, but also plenty of exciting landscape to explore on a short hiking detour.
Whanganui, one of the first cities of the country, is home to the great river and the eponymous National Park. Visitors can go on a kayak "cruise" of the big river to thread the river path of the region's early settlers. Start your river cruise at Taumaranui to get to Pipiriki to get an up-close and personal experience of the lush hills.
Ending the Journey
You can end at either Auckland or Wellington to ease yourself back into New Zealand's modern cities.