10 of the Coolest Playgrounds for Children around the World
Do you mind about where your child plays? If not, you need to get concerned in the future for a variety of reasons. A child might suffer injuries if the playground is not fit for use, in addition to posing many other hazards. A good playground for your child should have ample security and enough amenities that will make him or her comfortable.
The following are some of the ten coolest playgrounds for children that you will find around the world.
Blue Whale, Sweden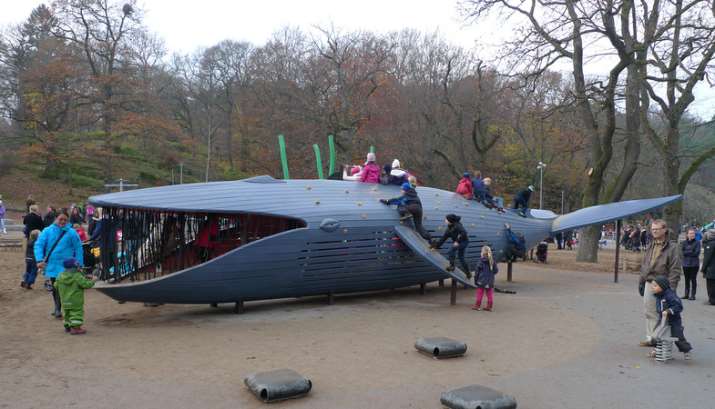 This is in Gothenburg, Sweden and has a huge collection of whales as the main inspiration. You can choose to take your child there and it will not be a disappointment. There are "weeds" located behind the whale where children can have fun by climbing and hiding inside. There is guaranteed safety for children at this cool playground so you will feel relaxed allowing your child to play.
Tower Playground, Denmark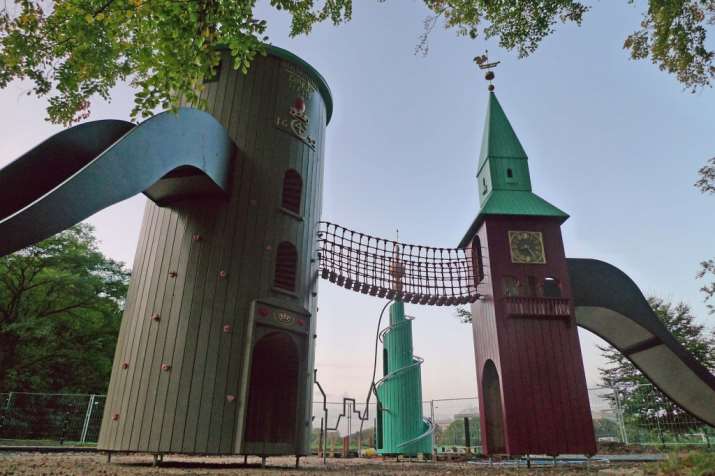 This is an all-in-one playground that you will come across in Denmark. Among its key features are stairs, slides and bridges that are spread out across five key towers of Copenhagen. You will just have to choose the right tower where you want your child to spend the day playing. The common ones are Exchange Tower, Marble Church, Round Tower and Our Saviour's Church.
Parque Gulliver, Spain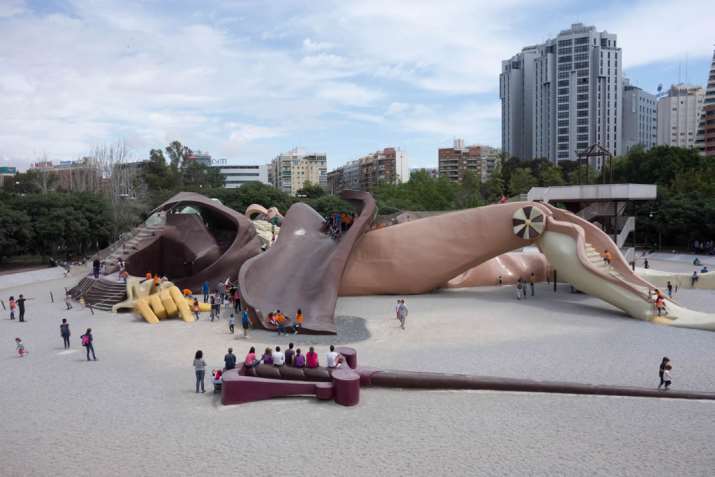 This is a Spanish playground for children and it will be a good choice for your consideration. It is found in the city of Valencia and has a huge Gulliver where children can climb up and down. There is always a key consideration of the figure's size to that of children in making sure there is uniformity. You can accompany your child in experiencing what this wonderful playground offers.
Nishi Rokugo, Japan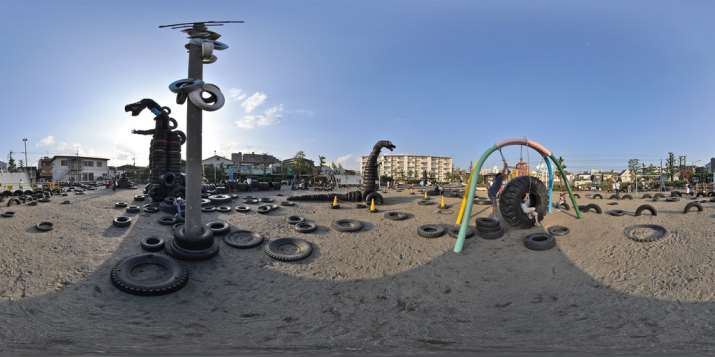 You will just be amazed by the unique design of this playground in Japan. As the name suggests in the local language, it is made of tires that are stuffed together to come up with a tower. There are over 3,000 tires that have been assembled together to create swings, slides, bridges, monsters, dragons and robots. That is what your child will be looking for in getting unmatched fun.
Clemyjontri Park, USA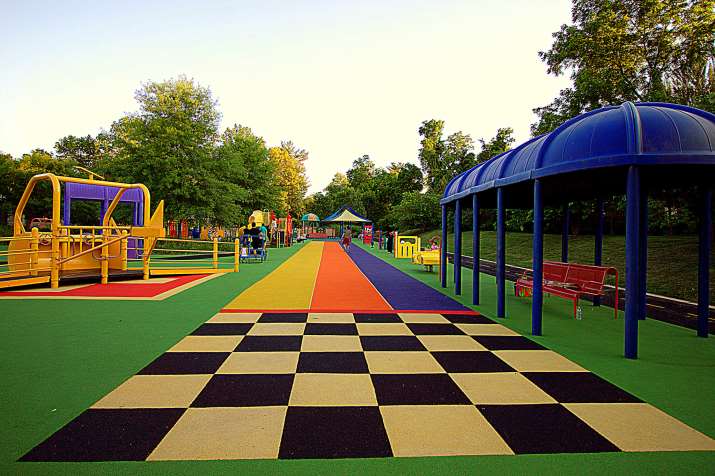 This child's playground in the USA is a very distinct one and previous visitors can attest to that. It is accessible by children of all ages and abilities so you will not encounter any type of discrimination with your child. It sits on a 2-acre piece of land in Virginia with its name being derived directly from the four children of the owner. You will never regret ever taking your children to this playground.
Forest Snake, Denmark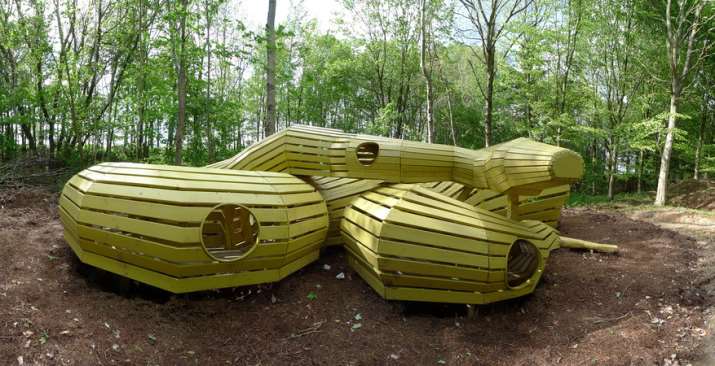 The name of this playground can be scary to children but not its experience. It offers a completely different level of experience that has no connection with the name so your child should not be scared. The playground has a huge structure in the shape of a snake and it's not located in a town. The location for this playground is inside a forest which would make for a good site. Children are supposed to climb inside the snake coil which is a lot of fun. This playground will be good enough for people who like exploring forests.
Rainbow Nest, Japan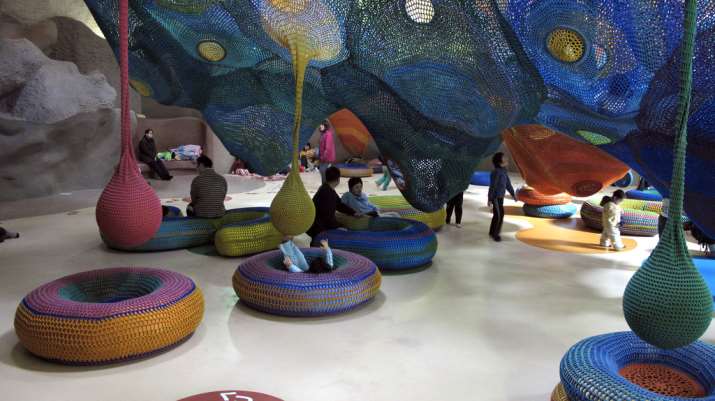 The good combination of colours at this playground in Japan will offer you a decent first impression. No wonder it has the name of a rainbow. It was designed by an artist called Toshiko Horiuchi-MacAdam and allows children limitless opportunities of jumping up and down in a very serene environment. This is a good place for kids to have a whole new experience from what a normal playground will offer.
Diana Memorial Playground, England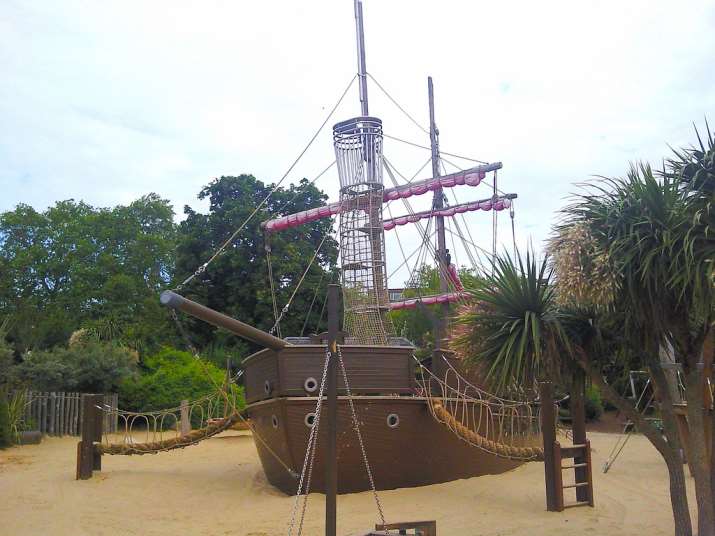 This playground in the UK was constructed in memory of Princes Diana of Wales. It is a real standout in the UK where many parents take their children for a fun day out. Being associated with such a prominent name is one of the many reasons why parents consider the playground for their children. There is a big pirate ship made of wood that sits at the heart of this playground where children play freely. Its location next to Diana's Kensington Palace home means security is always guaranteed.
Kids Castle, USA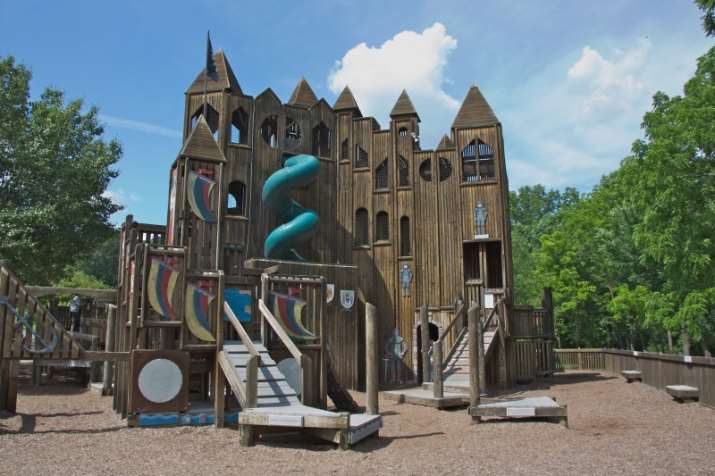 This playground is in Doylestown and is a true display of love for children. It was initially constructed in 1997 without using public funds. Volunteers were the brains behind its creation as they wanted children to have somewhere to play. It has been operating as private property until 2013 in September when its doors were opened to the public. It is accessible to children between the ages of 5-12 and operates on a fulltime basis.
Monstrocity, USA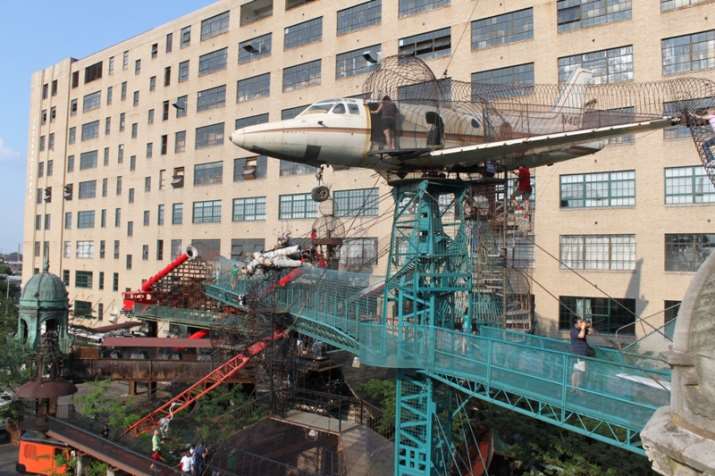 You will find this playground at the City Museum in St. Louis with its structure made of metal. There are fire trucks, slinky's, airplane fuselages, stone turrets, ball pits and slides that all differ in shape and size. Always make sure you have chosen the best ones for your kids. The main attraction at the playground is the Thunderdome. If your child is very adventurous, he or she can climb to the top of the structure that has four floors.
Children safety should always be the top thing you consider when looking for a suitable playground to take them. Owing to their playful nature, children should not be allowed into a playground that has sharp objects and other things that might pose hazards. Make sure you have inspected the playground in advance before allowing your child to play.
The other critical consideration has to be location of the playground. Ensure it is in a safe place that you can access easily. What about the interests of your children? You should have that in mind as well. The right playground must have all the amenities that will make his or her time valuable. If it's the slides or bouncing castles, put that well into consideration.