5 of the World's Most Baby Friendly Hotels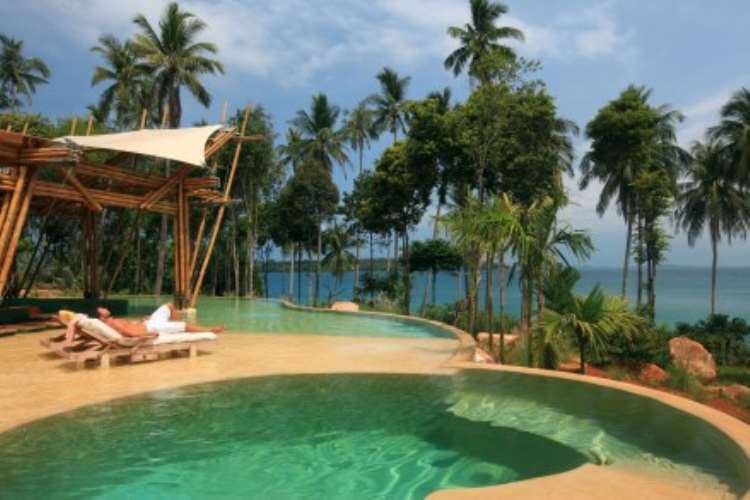 We know how important it's to have the proper conditions when going at a hotel with your newborn baby. All you want to do is avoid things like shape corners, wide balconies and abrupt stairs. In the following, we'll introduce you to some of the world's most baby-friendly hotels.
Soneva Kiri, Thailand
This gorgeous hotel located in Koh Kood, Thailand, offers a lot of features specifically for the ones with small kids or babies. In 2013 it actually won an award: Best hotel for families in the country. They even offer babysitting services in case that you need a little privacy, or if you just want to spend an evening in two. However, for such a service you need to be ready to pay at least $1000 per night. Most of the rooms have a high level of protection against hazards. There are no small, loose parts that can be swallowed or windows that can be opened from a low point. Add all this to a playground for kids and you got yourself a perfect hotel.
Hostellerie de l'Abbaye de la Celle, France
As you probably guessed it, this hotel is located in France; in La Celle, to be more accurate. Compared to the other 'baby-friendly' hotel, this one is actually cheap, even if it is evaluated as a 5-star hotel. For about $350 a night you can rent a double room. Even if the building has 2 floors + the ground level there is no need to fear. The windows' opener is positioned high so that no one shorter than 1.2 meters will ever get to them. The balconies have 1meter tall metallic bars to prevent any unwanted accidents. You can ask for a baby bed at the reception and you'll get one. It's a safe, decent hotel.
Qasr al Sarab, Abu Dhabi
Ever thought that you could find a corner of Heaven right in the middle of nowhere? Well, this hotel is getting close to something like this. Qasr al Sarab is located in Liwa Desert, Abu Dhabi, United Arab Emirates. You might think that a desert is not an appropriate place for a baby, but inside the hotels the conditions are amazing. The temperature is just right, not too warm, not to cold. The ventilation and the air conditioning are working always on optimal parameters. There are no sharp or loose objects in rooms and you can always ask for a baby bed. The hotel is a perfect destination during the winter since the weather outside doesn't go over 27-30 degrees Celsius.
Riad El Mansour, Morocco
This Moroccan hotel offers its guests a large variety of benefits, alongside the guarantee that your kid or baby will stay safe during the holiday. It is located in Marrakech, a bit of a tropical paradise. It's not quite the luxury you would expect from a 5-star hotel since Morocco it's not such a developed country, but the staff is very friendly and the price is really low. All the kids will be safe simply because there are no hazards in the room; instead, the rooms are kept simple and efficient. It's definitely a good place to check out.
Library Hotel, New York
If it happens that you want to go in New York City and you're unsure about the hotel, let us help you. The Library hotel is actually really baby-friendly, even if it's located in a busy area. No matter how rash the traffic will be, inside the room will be nice and quiet. Some rooms have access to a terrace but the borders are over 1 meter tall so there's nothing to worry about. It's a New York Hotel, so it's not going to look like the ones in Thailand or United Arab Emirates, but it will still do. The most important thing is the safety and the Library Hotel skips the tests well.
No matter where you find yourself on this planet, there will always be a safe place to stay with your newborn baby or with your kids. Don't hesitate to check any of the above hotels. They are beautiful, safe, and unfortunately, some of them are expensive. But safety really should come first.