10 of the World's Most Romantic Sunsets
By Morgan Glover on May 21, 2016
We see sunsets every day in our lives but we know very little about their value. Tourists have fallen in love with sunsets and travel the world over in search of the best places to watch them. Likewise, you should lookout for one of the most romantic destinations of the world where you can watch delightfully as the sun sets below the horizon.
The gradual change in colours illuminating on the landscape will give you one of the best views to never forget in your life. If you are short of options on where to watch the most romantic sunsets, consider the following ten places.
Santorini, Greece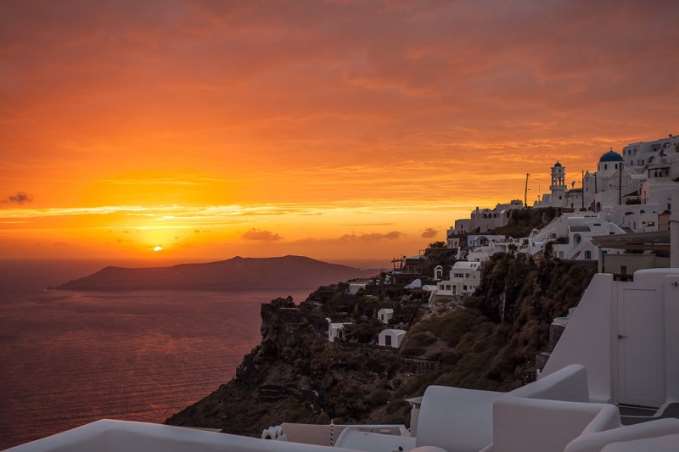 This is a Greek island where sunsets are always romantic. Visiting this place to view a romantic sunset has become more of a ritual to many people who travel there. The best views are from a restaurant at the Oia town where you should consider positioning yourself. Imerovigli is another village in Santorin where you will find vantage points for viewing the sunset without any hassle.
Ipanema Beach, Brazil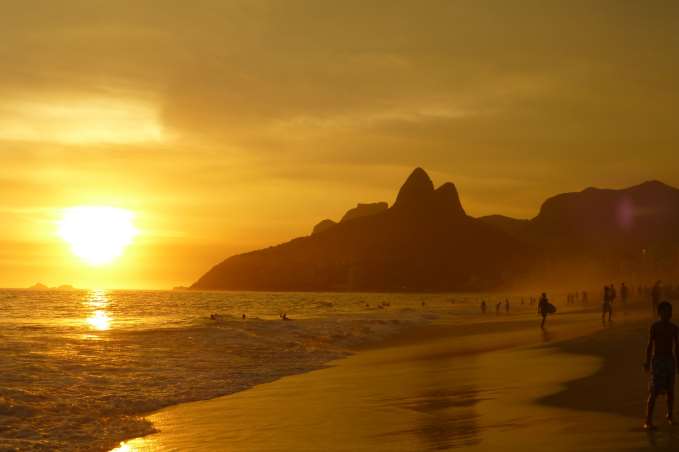 This is in the Brazilian city of Rio de Janeiro and you are assured of fantastic views of romantic sunsets. This beach has become very famous with tourists who throng there early enough to view the sun as it sets to the west. Owing to the high turnout witnessed daily, vendors have found a hunting ground as their businesses thrives. They keep visitors who come to the beach busy throughout as they wait for the sunset.
Mui Ne, Vietnam
Vietnam is a suitable sunset viewing destination because of its many scenic beaches and Mui Ne is a perfect example. There is affordable accommodation at the beach which further encourages visitors to travel there. It is common for kite surfing and after a long day on the shores, you can rest and enjoy the sight of the sun as it sets. The colourful skies make for an attractive backdrop to have a photograph. For the best sunset views, you can seek a vantage position from any of the local hotels.
Koh Tao, Thailand
It is undeniable that Thailand is best known for its beautiful beaches and islands that offer romantic sunsets. Actually, you will be spoilt for choice when looking for the most ideal place to enjoy the view. Koh Tao has numerous beaches with the best viewpoints that you should consider for your sunset viewing. You can set up your base at the island or arrive on time before the sun sets as both have a guarantee of offering world-class sunset experience.
The Maldives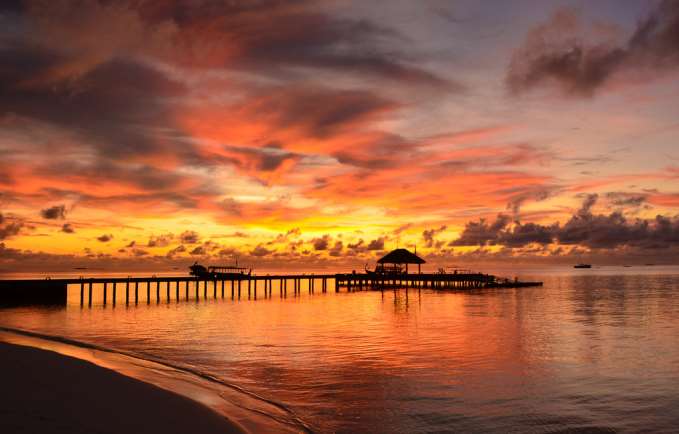 For some people, this place is just another paradise with a long line of islands from where to enjoy romantic sunsets. Choose an island with the best positioned resorts to allow you quality views for when the sun sets. The bungalows sitting on the waters are other vantage positions from where views of the sunset are always the most romantic. You can consume your day by diving and snorkelling on the coral reefs as you prepare for the sunset.
Lisbon, Portugal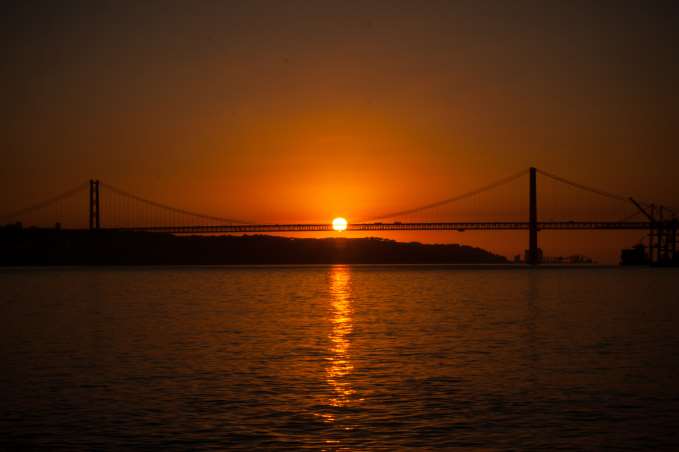 If you are in Portugal and would like to have romantic views of the sunset then Lisbon is the place to be. It is passed over by an old castle with very high viewpoints where you can find the best views of the sun as it sets over the horizon. You can get to any of the viewpoint and admire the magnificent scenery as you wait for the sun to set. Lisbon stands out as a highly romantic city to view the sunset.
Buenos Aires, Argentina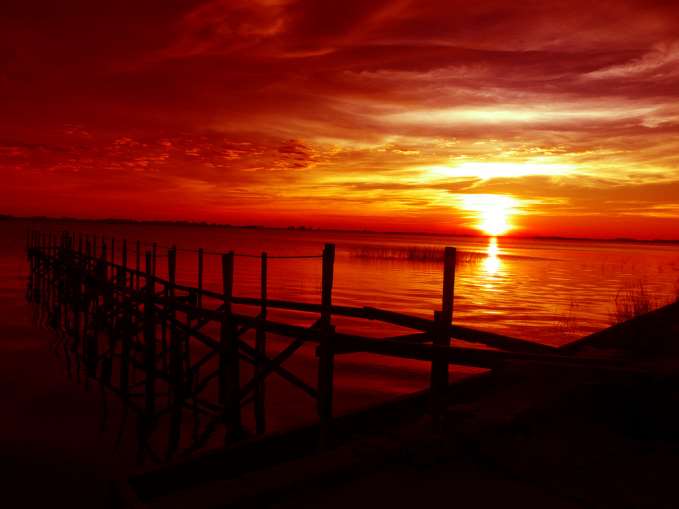 This Argentinian city is a truly romantic destination and visitors can attest to that fact. There will be a lot of provocation to do extraordinary things but you should not draw the mind out of watching the sun set. There are some tall buildings that will allow you a free view of the landscape and horizon. The sunset views at this city are something that you will never experience in any other place so take your chances well.
Marrakesh, Morocco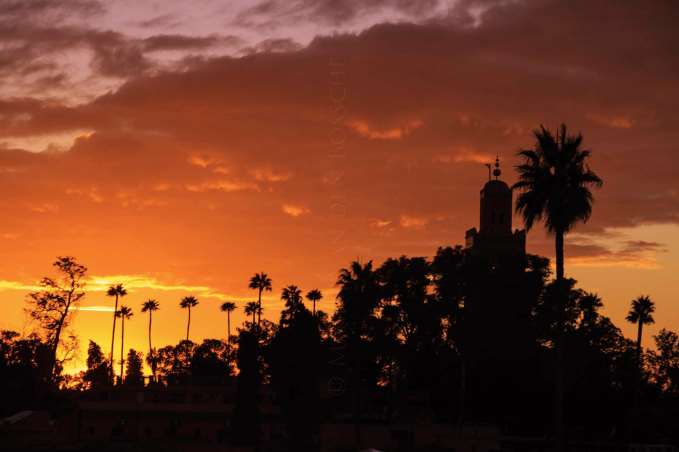 This Moroccan city will give you the experience of watching sunsets with a North African feel. The fact that it is in a desert landscape makes sure you have minimal distractions when trying to view the setting of the sun. You will not need tall viewpoints but you should look for one to enhance your experience. You will enjoy 1001 nights of pleasures that include snake charmers, camel rides, labyrinthine markets and spices. Be sure to carry along someone special to share the experience with.
Vienna, Austria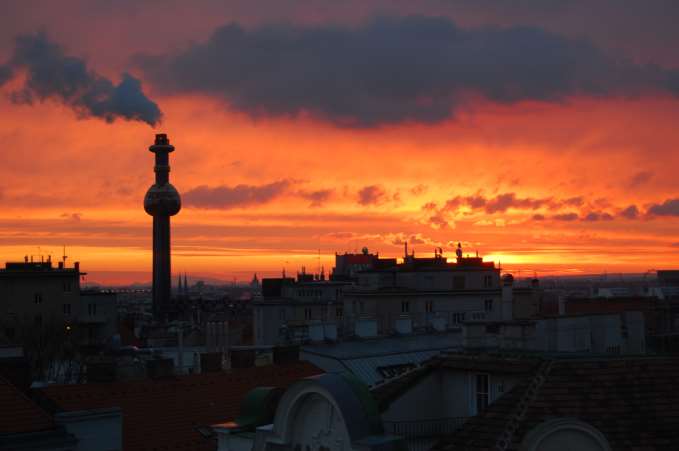 There is no doubt that this city in Austria offers some of the best sunsets in a romantic way. It is one of the main reasons why tourist numbers have been on an increase to the country because many people value it. Taking up horse-drawn carriages can be a suitable way to view the sunset but you will find higher viewpoints necessary. The city has some tall ancient buildings and getting a vantage position from one of these will help shape up your experience in a better way.
Mount Haleakala, USA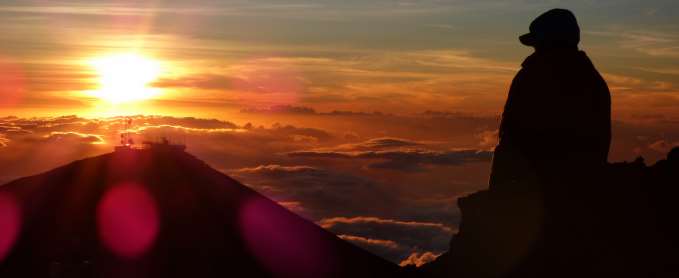 This is a dormant volcano in Hawaii and among the few that tourists use for viewing the sun set. Crowds are known to gather at the summit of this mountain as early as sunrise but it's always enjoyable at sunset. The colours are very vibrant as the sun sets on the horizon since clouds begin to roll in and at some point they might appear to be beneath you. Those who have been there say the colours keep changing from one to another including blue, green, orange and red in a gradual manner. It is a wonderful sight to see.
Your experience in viewing a sunset will depend solely on the viewpoint you have chosen. With all these options available for your consideration, there will be no excuse for not getting the right views. You have to go the extra mile in experiencing the best sunset views.