5 Reasons Why Bangkok Wins for Dining Out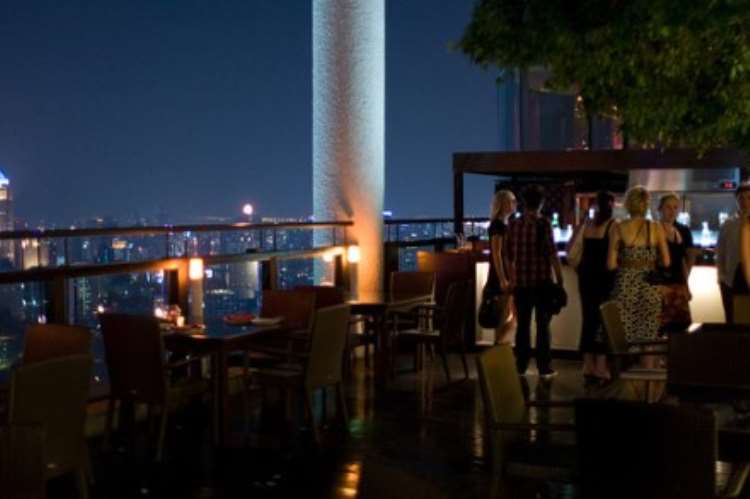 There are many reasons that dining in Bangkok is the winner of dining locations. It offers the quality, the variety, and selections of other places in the world. Then it adds the flair of its own cuisine. The choices to dine in Bangkok seem endless. Innovative and extraordinary venues are provided. The cuisine is exceptional and great wines are served to complement meals. Modern and seasonal preparations are made by chefs who use fresh ingredients in unexpected ways.
Here are my 5 reasons why Bangkok wins for dining out.
Reason #1 - Unusual Venues
A trifecta of superior service, wine, and food is what one can expect. An avant-garde concept is provided by a specialty restaurant. It specializes in exclusivity. Each night only one kind of dinner is served. Only 10 diners are seated each evening. Reservations may have to be made two weeks in advance. An opportunity to sample inspired cuisine is made available. The menu changes with the seasons. Twelve stunning courses are featured. World class wine is masterfully paired with the cuisine to enhance each dish. Provocative cuisine, luxury service, and casual comfort are blended for patron's culinary pleasures
Reason #2 - Catering to Individual Tastes
Another dining concept is called the chef's table. Orders can be made from the posted menu. A real treat occurs when reservations are made for the chef's table that is located in the kitchen. Orders not posted on the menu can be ordered. Customers peruse the pantry of the chef. Fresh globally source ingredients are found there. The chef tailors a menu that has been personalized based on clientele preferences. The cuisine is simple, modern and undeniably fresh. Customers watch as the food is prepared, and there are no questions about ingredients and no doubt about the amount of time needed to be delivered to the table. Ambiance, wine, and unparalleled service come with every meal.
Dishes that are served include homemade Lobster Bisque, baby greens, and Tortellini with Crayfish. The intense flavour is scrumptious. It leaves the diner wanting more. Another recommendation would be Roasted Shallot and Wine Jus used with Wagyu Aussie Sirloin and Carrot puree. The beef is perfectly seasoned and cooked, making it exquisitely tender. Every satisfying bite makes an impact. So Cheese, is an artisan cheese that is hand crafted. The cheese is designed and created especially for the Thai market. So Cheese is unavailable in any other part of the world. The taste is one that will not soon be forgotten.
Reason #3 - Desserts Made Differently
Ambiance and cuisine go hand in hand. Clever thoughtful presentation gives diners a twist of familiar and unexpected. A simply divine dessert is a brilliantly reinvented version of Tiramisu. The deconstructed version has the traditional ingredients but prepared in a unique way. The dessert has creamy custard, a crisp slice of biscotti, and jelly coffee. The dish is tantalizing and exciting.
Reason #4 - Matches Outdoor Restaurants of Other Countries with Italian Flair
Outside Italian dining that provides great city views are available. The service is impeccable. Attention is paid to detail, and the cuisine is beautifully crafted. Unadulterated pleasure comes to the diner who chooses Bacon and White Alba Truffles alongside Egg Tagliolini with Butter. Just as impressive is the Cream and Truffles Sauce served with Beef Medallions Wrapped in Parma Ham. This luxurious plate has a delightful sumptuous earthiness that can be heightened with Mushrooms with Garlic, Chili, and White Wine. This is truly a memorable dish.
Reason #5 - Vegetarians Are Not Neglected
Vegetarians are not forgotten in Bangkok. Locally produced food is put on a plate with integrity. Marvelous wines and cocktails are served, as well. The eatery and bar is a perfect place to enjoy camaraderie of friends and eating food that has a finish that is simple and fresh.
A hearty red wine that has a finish that is smooth and clean will have imbibers comparing all future wines to this one. Carnivores can enjoy cuisine at the location, also. A popular choice is Pig Cheek Rillettes served with Quince Paste and Pickles. Another favorite is Confit of Pork Belly with Slaw, Olive, and Fig. The nice, crispy skin tops the dish and makes it rich and decadent. The vegetarian selections available include a crunchy Pennywort and Sheep Curd, Hazelnut Dukkah, and Green Beans. The selection is bright and fresh. A hearty offering, boldly seasoned using Indian spices, is Pomegranate and Yogurt, Grains, and Roast Cauliflower Salad with Seeds. A myriad of textures is proved.