Commonwealth Avenue: Most Dangerous Driving Roads
Many of the world's deadliest roads are situated in high altitudes or remote locations, where the lack of government intervention, rehabilitation, or supervision can cause fatal road accidents. Commonwealth Avenue, located in the heart of Quezon City, one of the Southeast Asian country's cultural, commercial, and political centers, is an exception to the rule.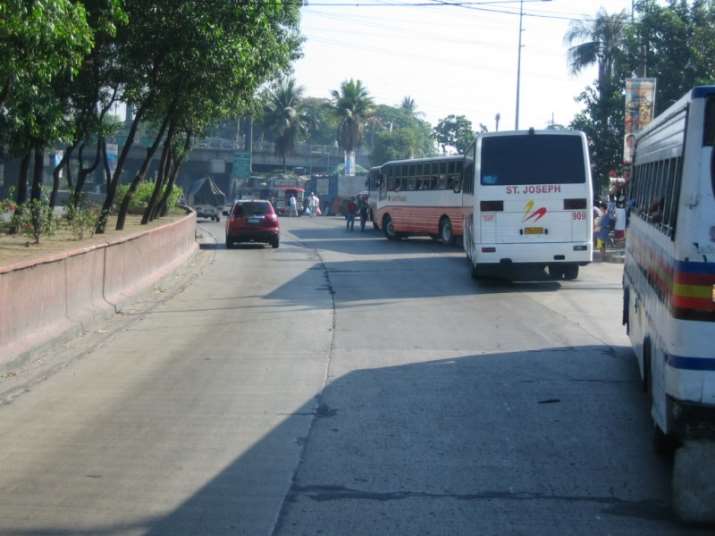 Consistently ranked as one of the most dangerous worlds in the world, Commonwealth Avenue is neither very high, very narrow, winding, or located in a remote area. In fact, this highway is the widest highway in the Philippines, as it stretches up to 18 lanes in some parts of its 12 kilometer length. Not a lot of drivers hear about a wide urban road located in an important city being extremely deadly!
The Philippine police, as well as local media outfits, have called Commonwealth Avenue a "killer highway" because of the number of casualties and fatalities on the road. According to recent figures, Commonwealth Avenue boasts of one of the highest road deaths in the region, with nearly 7,000 people dying due to various road-related reasons every year. Motorists, pedestrians, bystanders, and cyclists are not very safe while using this road. Even though the death toll is quite high, hundreds of thousands of people use the Commonwealth Avenue every day as it leads to various important locations within the city. The highway is connected to main roads leading to Caloocan, Marikina, Bulacan, and Manila, which is why it became an indispensable part of the Filipinos' daily commute.
The high volume of vehicles passing through Commonwealth Avenue result to frequent road accidents—dump trucks, cargo trucks, buses, cars, and other vehicles regularly collide while traversing the length of the highway. The lack of a proper drainage system along the length of Commonwealth Avenue often result to heavy flooding during the rainy season, effectively stranding commuters and damaging vehicles. Public transportation vehicles are also known to stop in inappropriate areas to pick up passengers, which result to heavy traffic, if not potentially fatal vehicle collisions. During such vehicle collisions, the high amount of people standing or walking along Commonwealth Avenue (even in areas where pedestrians are not allowed) makes for pedestrian fatalities as well.
The accidents and fatalities associated with Commonwealth Avenue only constitute a part of the annual death rate; crime is a big issue in the area as well. It is not uncommon for robberies to occur within the Commonwealth Avenue area, which stretches from the Quezon City Elliptical Road up to Fairview. Many experts cite the poor enforcement of road and local laws as one of the reasons why Commonwealth Avenue is very dangerous.
Commonwealth Avenue is an integral part of navigating the National Capital Region of the Philippines—however, make sure to avoid this highway during the rainy seasons (heavy traffic, heavy flooding, and slippery asphalt) or during the rush hours in order to avoid any potentially problematic situation. Should you find yourself driving along Commonwealth Avenue, drive carefully and defensively—you do not know when accidents will happen in the killer highway.