10 of the Best Outdoor Skating Rinks in the World
Skating is one of the common outdoor recreational activities that tourists always find for fun. You do not have to be a professional skater to enjoy it. A few basics will be vital so nothing should be a limitation to your mission.
The type of skating rink you choose will have a direct determination of how your overall experience turns out to be. For that reason, you should strive to secure the best outdoor skating rink in the world. If you have never travelled across the world, consider the following ten options.
Medeo, Kazakhstan
This is an outdoor skating rink in Kazakhstan and sits at 1691 meters over the sea level. It is recorded as the highest in the world and was constructed by the old USSR. If you are out to enjoy some speed skating, this will be the ideal destination for you even though very few top-notch competitions are held there these days. Chimbulak ski resort is one of the key amenities neighboring this rink.
Somerset House, England
This one is in London and a good outdoor skating rink to consider. It is an ideal destination where you can enjoy glamour during winter seasons. It's located at a courtyard and will offer a winter experience you will cherish for the rest of your life. You will have a lot to lose once you skip this rink during your tour of London. The ultimate time to visit is late in November all the way to late January. The first session is conducted at 10 am and the last one at 10:30 pm so you will have enough time to do your thing.
Rockefeller Center, USA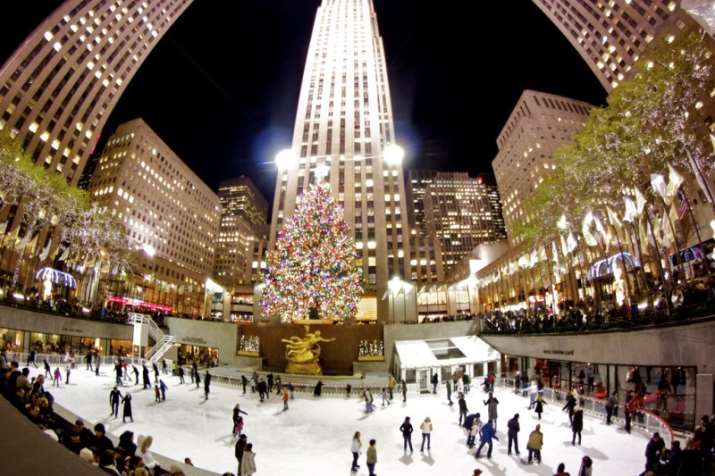 You have to tour this outdoor skating rink whenever in New York. You will have a wonderful feeling skating just below some of the famous skyscrapers that illuminate shining lights. The rink might be small in size compared to many others but the experience you get in return will be enormous and intimate. It can hold up to 150 skaters and visiting period is from early November to early January. Without this rink, winter in New York is not complete.
Rideau Canal Skateway, Canada
If you have been to Ottawa, this outdoor skating rink must have been one place you visited. UNESCO has listed it as one of the heritage sites in the world and it stretches for 7.8 km. The rink starts at the parliament buildings ending at Dows Lake which allows skaters to see some wonderful art galleries put up on ice. It is open for 24 hours a day with the exception of first aid and patrol services. Entry is absolutely free but you must carry your own skates.
Eiffel Tower, France
This tower in Paris, France has an observation deck on its first floor where skating takes place. It is a real embodiment of romance and you must experience what it has to offer every time you are in Paris. You will have some fascinating views of the city from this rink without affecting your slides and slips. The best time to skate at the Eiffel Tower is from mid-December to late January. It is open daily from 10:30 am to 10:30 pm and an entrance fee of € 9.00 is charged.
Hampton Court, England
This is the second skating rink in London making it to the top ten lists. Skating takes place just outside the royal hangout and that enhances the experience of many skaters. It can accommodate 250 skaters at the same time and they create a rare spectacle as they skim on ice. It opens daily from 10 am to 9 pm and adults are charged £11.50. The rink measures 900 metres square with skating heating up from late November to early January.
Yosemite National Park, USA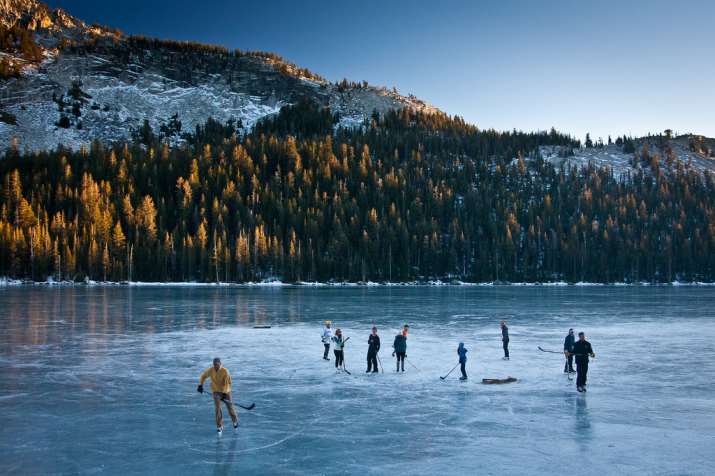 This park in California is one of the best outdoor skating rinks in the world. Who would not want to have an extraordinary skating experience in a national park? That is the simple reason why many people travel to California especially during festive seasons like Christmas. It is home to Curry Village Ice Rink which has been attracting visitors from as early as the 1930s. It is open on weekdays and weekends but operating hours vary. Adults are charged $10 to skate plus $4 to hire skates.
Rathausplatz, Australia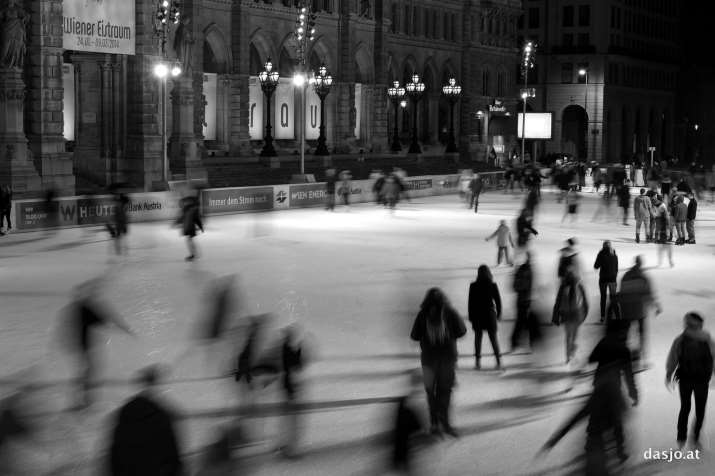 You need to spend your holiday in Vienna because it offers one of the most enjoyable skating opportunities. This rink measuring 5,400 square meter and is one among the many you will come across and it has a skating trail that is 750 meters long. It is open daily from 9am to 10pm and entrance is mostly free unless under special circumstances when there are charges. It is a valuable outdoor skating rink that you will not regret visiting.
Nathan Phillips Square, Canada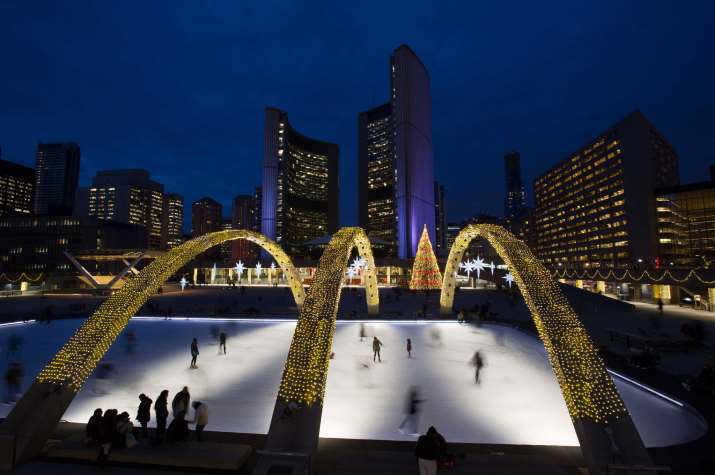 This is one of the landmarks that will welcome you to Toronto, Canada. You will have a nice feeling skating at night because this place is always illuminated by bright lights. The period from mid November to mid March is the ideal time for visiting and is open on a daily basis with hours varying. You will not be charged any entrance fee but skates are available for hire at $10 for a limited period of two hours.
Princes Street Gardens, Scotland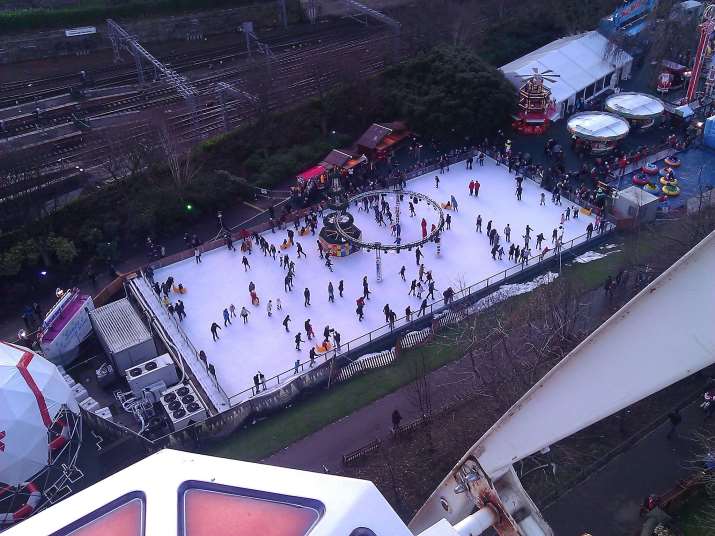 Edinburgh has this outdoor skating rink to offer visitors and you should consider experiencing it as well. It brings Britain to life every year in the months of November and December. The rink is part of the yearly Winter Wonderland festivities held in Edinburgh so you will have the opportunity of enjoying something more than just skating. There is mulled wine, food stalls and fairground rides that are offered alongside skating for your fun. Entrance charges range from £5.00 and it's opened from 10 am to 8:45 pm.