Top 5 Weekend Breaks in Europe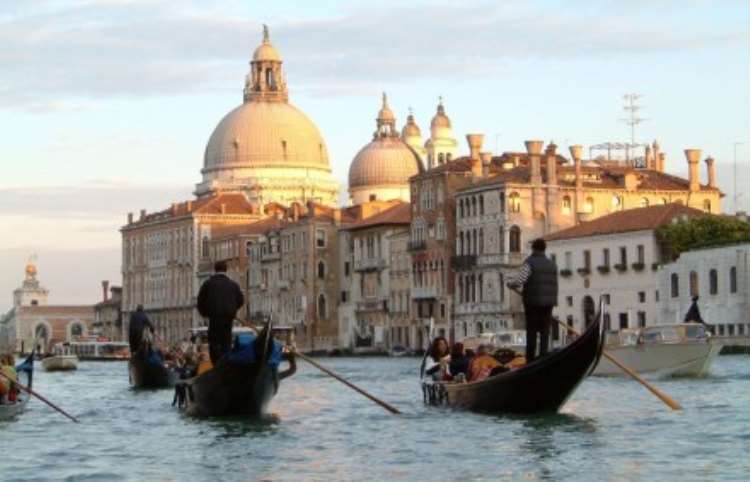 Do you only have a few days at your disposal but you want to check out some of Europe's finest locations? Want to go to a place that is not too crowded? In this list you will find a variety of places where you can go for a couple of days and still have the feeling that you enjoyed a real holiday.
Venice, Italy
Venice is suitable for young families and couples. It's a romantic city with an impressive past. On the 'streets' of Venice you can navigate only by a boat. It is the perfect place even if you're just walking across the numerous bridges and around the narrow streets. During the season, the city can get crowded, but a weekend outside the season should reveal you a calm and peaceful city. If you search for the right tickets, you can get them for under $300 per person with plane/bus tickets included & 2 nights at a hotel. Definitely one of the most beautiful cities in Europe.
Prague, Czech Republic
More and more people started to focus on small cities or countries but with a great historical past, since there are a lot of things to visit in such an area. One of these cities is Prague. It might not be one of the most popular touristic areas, but it's definitely a target for the ones who seek a weekend break. Touristic attractions, including the Old Town or the St. Vitus Cathedral need two or three days for a complete visit. Prague is a pretty cheap town, another reason why it is so targeted by tourists. Prices can start from $200 per person, depending on your departure location.
Rome, Italy
The Italian capital represents a great destination for a weekend break. If you could spend 3 or 4 days there that would be great, simply because there are more touristic attractions to be visited. There are a lot of Italian restaurants where you can enjoy some great local food. It is a great place to go with your family or with your friends. However, the hotels might be more expensive than in other European countries. You should be able to book a ticket for around $350 for 3 nights / person, including the transportation. Get a feel of Italy by visiting this beautiful city.
Barcelona, Spain
It wouldn't be a complete list without at least one Spanish city. Barcelona is the second largest city in Spain, and, as a result, the prices are not that spicy. It's definitely a cultural point of interest, so you should check it out if you're passionate about different cultures. In Barcelona you can visit numerous cathedrals, museums, or if you like sports, the Camp Nou – a stadium with almost 100,000 seats. The perfect weekend break for a families of all ages. You should be able to find a booking somewhere around $370 / person for 3 nights.
Paris, France
In Paris not everything is spinning around the great Eiffel Tower; there are a lot of other objectives to visit. This French capital offers a truly remarkable experience even if your budget is not allowing you to stay for more than 4 days. The main objective seems to be the Eiffel Tower, which offers a one in a lifetime view over the surroundings. However, there are other museums and theatres to be visited before you head back home. The price for a weekend break in Paris is anywhere around $300-$400 / person for 3 nights, depending on many factors. If you search deep enough you might even find something cheaper.
Time is extremely valuable nowadays, and unfortunately most of us don't have enough time for a proper holiday. A weekend break can be the solution. Save money for a month or two and then you are good to go. Everyone deserves a break from the everyday stress.